Julio Jones signed a one-year deal with the Tampa Bay Buccaneers and the veteran wide receiver has a new chance to bounce back after a couple of seasons plagued with a lingering hamstring injury.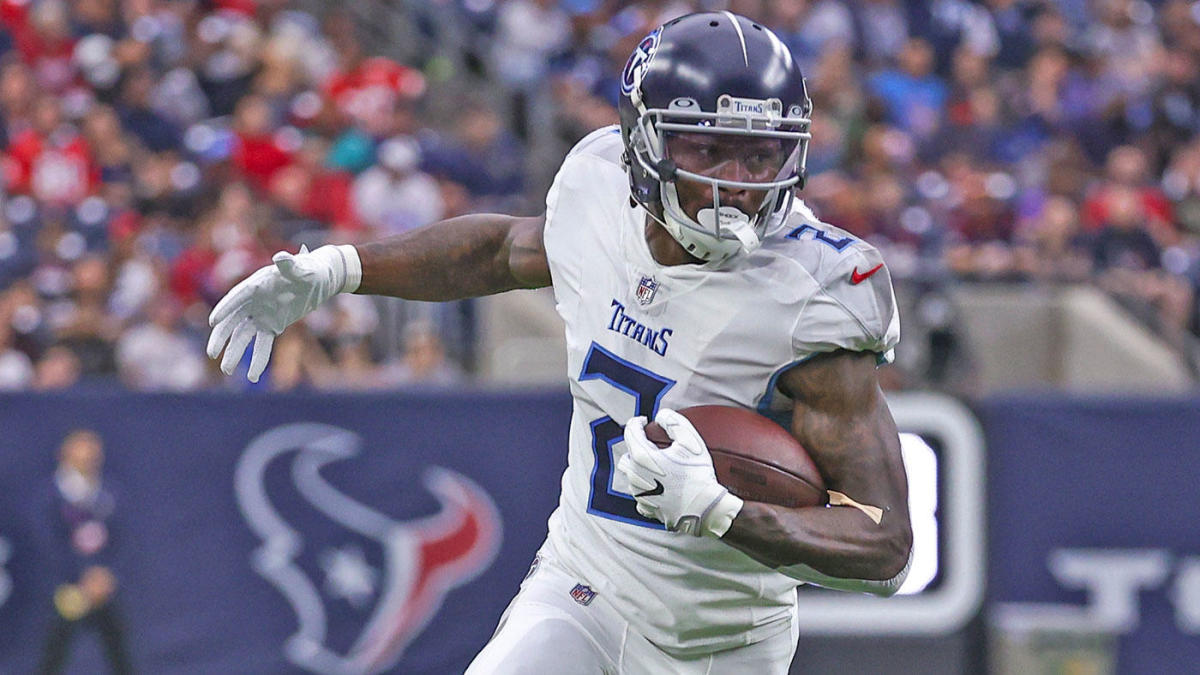 Jones, 33, played in just nine games with the Atlanta Falcons two seasons ago. He played in just 10 games last season with the Tennessee Titans, and missed seven games due to injuries. He had the lowest output of his career with just 31 catches for 434 yards and one touchdown.
Jones logged at least 1,198 yards per season eight times in his standout career with the Falcons. He went north of 100 receptions three times with the Dirty Birds, and caught eight or more touchdown passes four times between 2011 and 2018.
Out of all active wide receivers, Jones sits at the top of the list with 13,330 career receiving yards. Since 2014, Jones leads the entire NFL in receiving yards with 10,593.
With Tom Brady returning to the Bucs this season, they're one of the betting favorites at +700 odds to win Super Bowl 57, according to DraftKings. The Bucs are also +300 odds as the consensus favorite to win the NFC championship next season.
Jones and Brady combo
The Bucs have a deep pool of wide receivers heading into the preseason. They're led by Mike Evans while Chris Godwin is still recovering from an ACL injury. The Bucs also have Scotty Miller, Tyler Johnson, Breshad Perriman, Russell Gage, and now Jones on the roster. Kyle Rudolph joined the Bucs as a backup tight end to replace Rob Gronkowski, who retired at the end of the season and ignored Brady's plea to play one more season with his BFF.
Jones won't have to be the big dog in Tampa, but he has a chance to chase an elusive Super Bowl ring after two disappointing seasons.
"I'm looking forward," said Jones. "I'm not looking backwards. It's a great opportunity for me to be a part of something special in the Buccaneer family. Just looking forward to getting to work."
Jones could have gone to another team for a much bigger paycheck, but he wanted to take less money for a chance to play with Brady and a contender.
"It's just for me to come out here, knowing my value and what I have to offer," added Jones. "The Bucs organization has just given me the opportunity to come here and showcase my skills."
Jones enters training camp with a healed hamstring and claims he's 100% healthy.
"I don't have any issues, nothing lingering, holding me back," said Jones. "I just have to check all those boxes first and then come out here and play."
Fantasy-wise, Jones is definitely not the main option for your upcoming fantasy football draft, but keep tabs on him during the season and see if he's crushing it in the red zone or sees an uptick in usage.