The Tampa Bay Buccaneers had an open roster spot at tight end after Rob Gronkowski retired, so they added veteran Kyle Rudolph to the roster. Rudolph signed a one-year deal with the Bucs.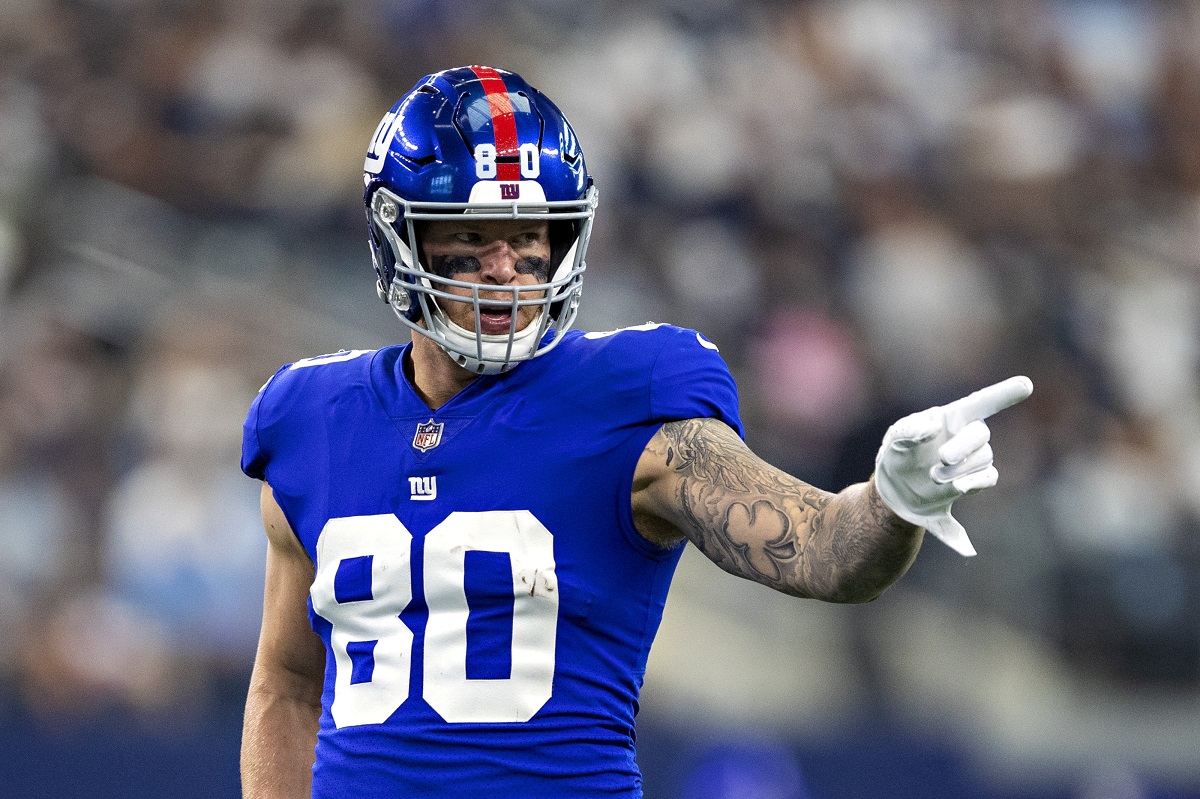 There had been speculation that Gronkowski would return to the Bucs after Tom Brady un-retired, but Gronk was ready to hang up the shoulder pads for the second time and let his buddy keep playing into his mid-40s.
Rudolph appeared in 156 games over his 11-year career, which included 10 seasons with the Minnesota Vikings. He caught 479 passes for 4,745 yards and 49 touchdowns.
The Bucs are +700 odds to win Super Bowl 57 according to DraftKings' NFL future board. Only the Buffalo Bills (+600) have better odds to win the title. You can back the Bucs at +300 odds to win the NFC Championship. The Bucs are the betting favorite to win the NFC South at -300 odds.
Rudolph: Bounce back after Giants exile
Rudolph — a two-time Pro Bowler — will team up Cameron Brate as the only legit veteran tight ends on the Bucs. Brate is expected to start at tight end with Rudolph as his backup. In 17 games last season, Brate had 30 receptions for 245 yards and four touchdowns while sharing the workload with Gronk.
The Bucs also have Codey McElroy on the roster, but he saw limited action in the last two seasons. The Bucs drafted a pair of tight ends in 2022, including Cade Otton (Washington) and Ko Kieft (Minnesota).
During his decade-long tenure with the Vikings, Rudolph emerged as a legit touchdown threat, as well as a sensational blocker. In 2016, Rudolph caught a career-best 83 passes for 840 yards while scoring seven touchdowns. He caught eight touchdowns in 2017 and tallied a career-high nine touchdowns in 2012.
Rudolph struggled with the New York Giants, but the G-Men had one of the worst pass offenses in the NFL and he was on the field for less than 48% of total snaps last season. So, you can easily dismiss his 26 catches for 257 yards and just one touchdown. So long as he's healthy, fantasy owners know he could score a touchdown every other game playing with Brady.
We'll see if there will be any significant changes in the offense since Bruce Arians stepped down and defensive coordinator Todd Bowles was promoted to head coach. Offensive coordinator Byron Leftwich interviewed for numerous head coaching jobs and was the leading candidate to fill the Jacksonville Jaguars vacancy, but he decided to remain with the Bucs for a fourth season as their OC.