The Los Angeles Dodgers need just one more win to capture their first World Series title since 1988 after a 4-2 win over the Tampa Bay Rays in Game 5 on Sunday.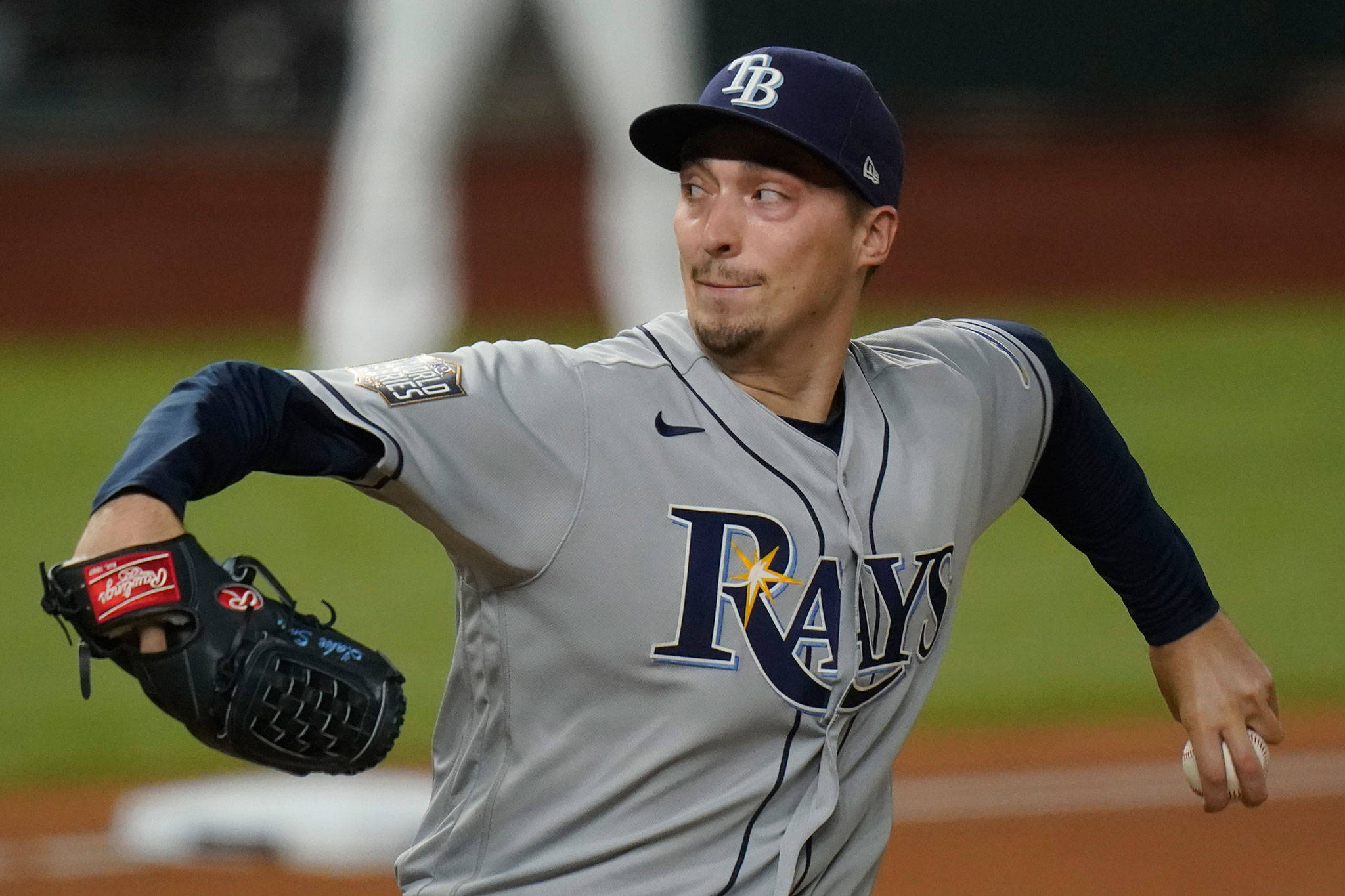 The Dodgers now lead the series three games to two, and will try to close out the Rays in Game 6 on Tuesday night.
Kershaw Exercises Postseason Demons
Clayton Kershaw threw 5.2 innings and gave up just two runs to pick up his second win of the World Series. The performance could end the narrative that has plagued Kershaw throughout his career: that for all of his regular-season success, he rarely performed up to his standards in the playoffs.
"I don't want to say it's working out the way that I wanted it to, just because being at Dodger Stadium would be awesome, too," Kershaw said of getting both wins in Texas, where he lives. "But to get to have family and friends here, to get to have as packed a house as it can be and make it basically seem like it's all Dodger fans is very special as well."
Kershaw outpitched Tyler Glasnow for the second time in the series. The Tampa Bay starter gutted his way through five innings, giving up four runs, but doing just enough to keep his team in the game.
"I think it's definitely not like my greatest month of baseball, that's for sure," Glasnow, who is 2-3 with a 6.28 ERA in the postseason, told reporters. "It's just been falling behind on guys and not having that rhythm in the zone."
Joc Pederson and Max Muncy both homered for the Dodgers. World Series MVP favorite Corey Seager singled in Mookie Betts in the first inning, then scored later in the inning on a Cody Bellinger infield single.
"He's red-hot," Tampa Bay starting pitcher Blake Snell said of Seager. "He's swinging a hot bat, he's confident, he's a really good player. When a batter is hot, you have to make excellent pitches."
Rays' World Series Hopes Ride on Snell
Snell will take the mound on Tuesday night in an effort to keep the Rays in the World Series. He helped Tampa Bay win Game 2, going 4.2 innings and giving up two runs. The Dodgers will also turn to their Game 2 starter, Tony Gonsolin, who picked up the loss on that night despite only going 1.1 innings and giving up one run on a Brandon Lowe solo shot.
---
World Series Odds – Game 6 (via BetMGM)
Moneyline
Rays (Snell): +125
Dodgers (Gonsolin): -139
Run Line
Rays (+1.5): -176
Dodgers (-1.5): +145
Total
Over 8.5: -106
Under 8.5: -115
Series Winner
Rays: +400
Dodgers: -556
---
Sportsbooks are giving the Rays some credit for the favorable pitching matchup, but still see the Dodgers as the favorites to win the game and close out the World Series. At BetMGM, Los Angeles sits as a -139 pick to win Game 6, with Tampa Bay fetching +125 as the underdog. The Dodgers are an overwhelming -556 favorite to win the World Series overall.