The Los Angeles Dodgers and the Tampa Bay Rays will each throw their most dependable playoff starters in Game 3 of the World Series on Friday night.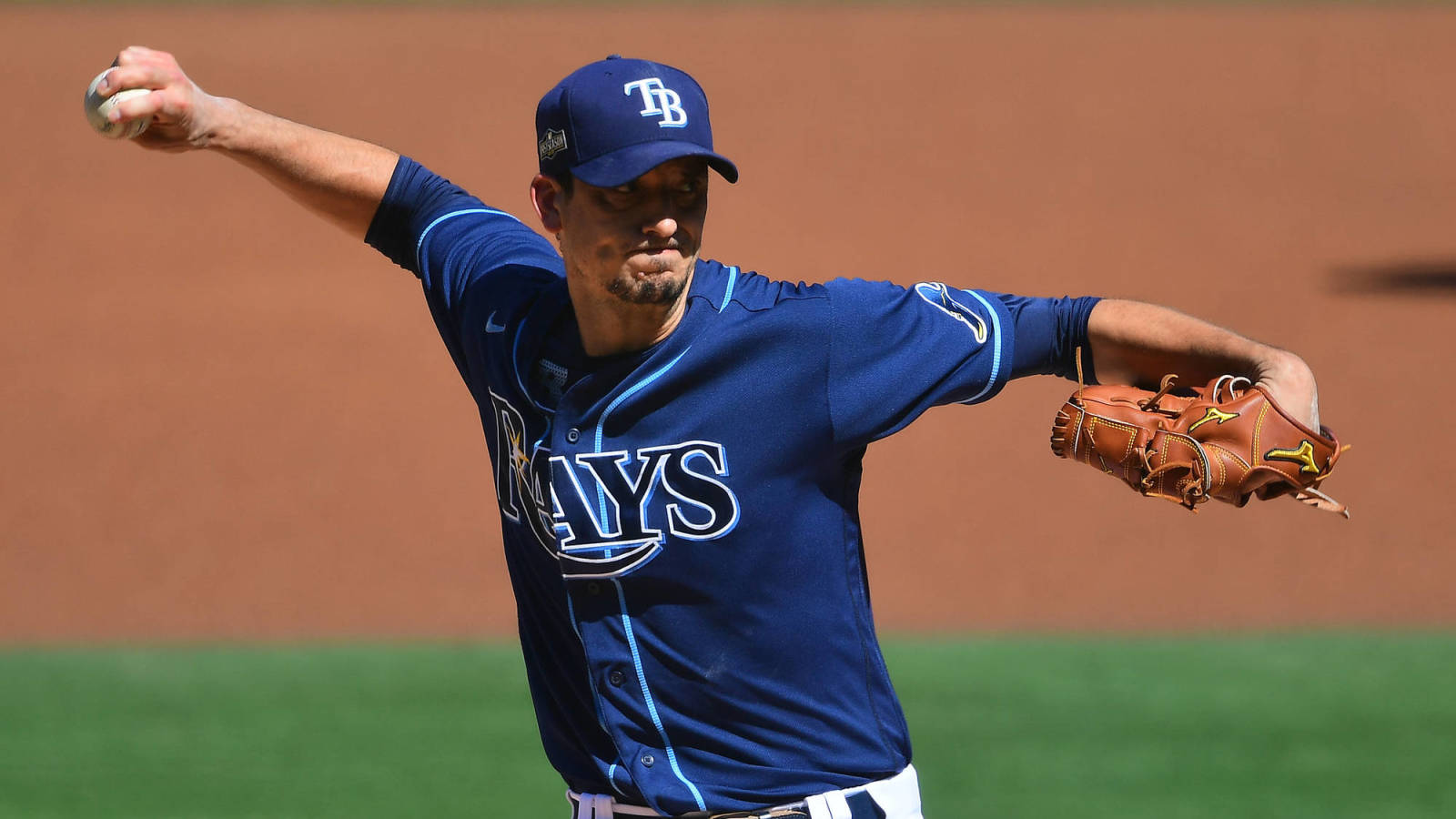 The World Series stands tied at one game each after the Rays held on for a 6-4 win in Game 2 on Wednesday.
Lowe Bounces Back, Leads Rays to Game 2 Win
Brandon Lowe hit two opposite-field home runs to help the Rays build a 5-0 lead halfway through the game. The Dodgers clawed back into the game late, but Aaron Loup and Diego Castillo shut the door in the ninth inning to secure a Rays win.
Lowe had been struggling throughout the playoffs after a strong regular season that saw him hit .369 with 14 homers over just 56 games.
"It felt great to kind of get back and contribute to the team," Lowe said after the win. "They've been doing so well for the past month. It felt really good to get back and actually start doing stuff again."
The win stopped any talk of the Dodgers blowing away the Rays in the World Series. While BetMGM had moved the Dodgers to a -385 favorite to win the championship after their Game 1 win, that number fell back to -200 after the Rays tied the series.
"It's going to have to be everybody contributing, like you've seen all year," Tampa Bay third baseman Joey Wendle told reporters. "Obviously, they have some special talent over there on the offensive side of the ball, but we're confident in what we can do as well. I think you saw a lot of that tonight."
World Series Could Come Down to Battle of Aces
While the Rays will look to show that their offense can compete, the real story in Game 3 will be the pitching matchup.
The Dodgers will throw Walker Buehler, who has emerged as the team's postseason ace. He's started four playoff games this year, giving up just four runs over 19 innings for a 1.89 ERA. Los Angeles put Buehler in position to pitch both Game 3 and a potential World Series Game 7, showing just how much trust they have in the 26-year-old.
---
World Series Odds – Game 3 (via BetMGM)
Moneyline
Dodgers (Buehler): -150
Rays (Morton): +135
Run Line
Dodgers (-1.5): +105
Rays (+1.5): -125
Total
Over 7.5: -110
Under 7.5: -110
Series Winner
Dodgers: -200
Rays: +165
---
"You feel lucky and blessed to be in these positions," Buehler told reporters. "But at the end of the day, [the World Series] is kind of the expectation of this culture. If you're going to be a part of that and be successful in it, you have to take that as it comes with yourself."
Veteran pitcher Charlie Morton has performed even better for the Rays in the playoffs. He's compiled a 3-0 record with a 0.57 ERA so far in the 2020 postseason.
"He's definitely a postseason stud," Rays manager Kevin Cash said of Morton. "Our entire team and organization feels really, really good when we know that we're lined up, and the next day, we've got Charlie on the mound."
As usual in this World Series, the Dodgers come into Game 3 as the favorite. BetMGM lists Los Angeles as a -150 pick on the moneyline, with Tampa Bay fetching +135 odds.