Clayton Kershaw made his case for World Series MVP when he picked up a second win with another strong performance in Game 5 on Sunday. Even so, he'll face strong competition from Dodgers teammate Corey Seager, while breakout star Randy Arozarena could take the honor if the Rays come back to win the series.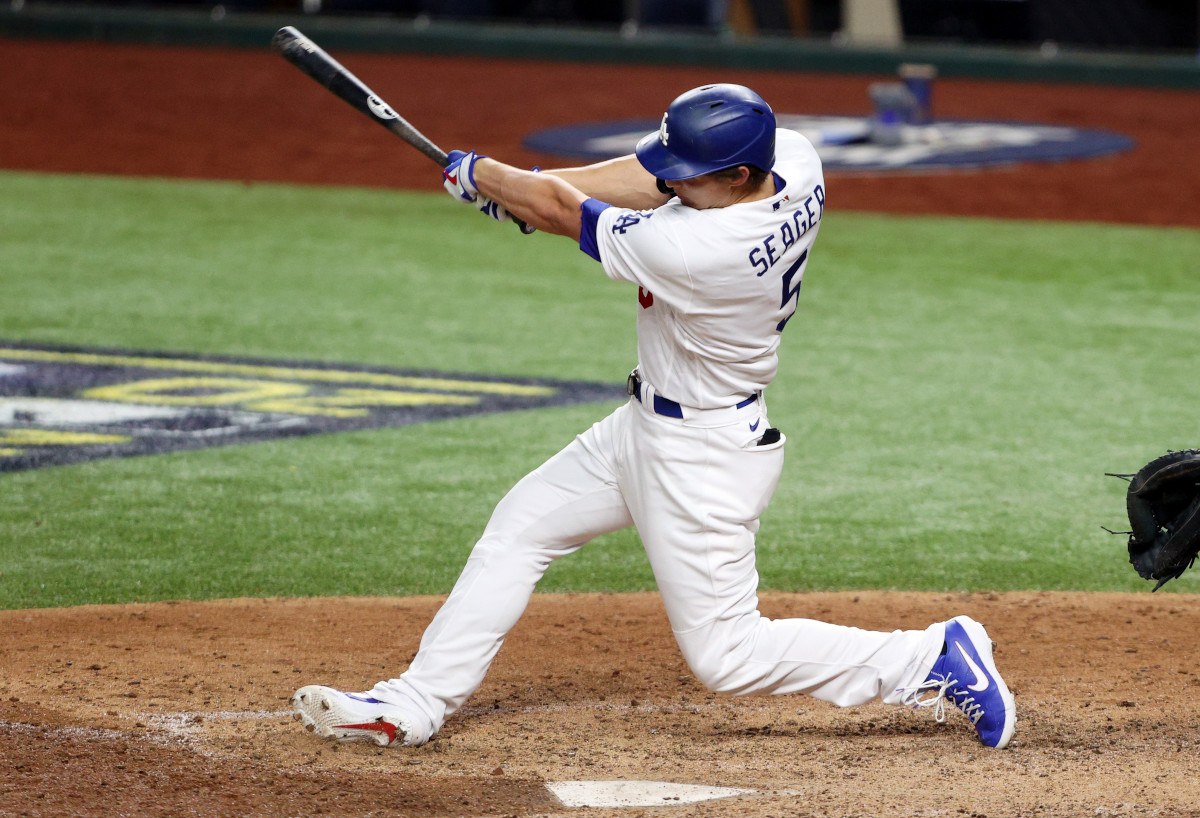 FanDuel Sportsbook currently lists Seager as the +175 favorite to win World Series MVP, with Kershaw right behind him at +260.
Narrative Could Help Kershaw's World Series MVP Case
Seager has performed at a high level throughout the postseason, but has been especially dominant in the World Series. He's hit .471 with two homers and seven runs scored through five games, a performance at the plate that could see him pick up another trophy after winning NLCS MVP honors.
But Kershaw has put together a sparkling performance of his own in the World Series. He's 2-0 with a 2.31 ERA after picking up wins in both Game 1 and Game 5 for Los Angeles.
"It feels pretty good," Kershaw said after Game 5. "Anytime you can have success in the postseason, it just means so much. That is what you work for, that is what you play for this month. I know what the other end of that feels like too. I will definitely take it when I can get it."
Pitchers might find it more difficult to win World Series MVP in an era where they're unlikely to go deep into games. Detractors will point out that Kershaw has thrown just 11.2 innings in his two starts. However, the 32-year-old also brings a great narrative to the table, as he's famously struggled in previous postseasons. Should the Dodgers hold on to win, Kershaw's story could push him over the top for the award.
Arozarena Clear Pick if Rays Come Back to Win
While Tampa Bay may trail 3-2 in the series, they've enjoyed their own share of memorable performances. The clear standout has been Arozarena, who set an MLB postseason record when he hit his ninth playoff home run this year in Game 4.
---
World Series MVP Odds (via FanDuel
)
Corey Seager: +175
Clayton Kershaw: +260
Randy Arozarena: +500
Walker Buehler: +700
Justin Turner: +1000
Brandon Lowe: +1100
Max Muncy: +1300
Blake Snell +1600
---
Arozarena has hit .333 with two homers and three RBI so far against the Dodgers. He's stepped up to become the centerpiece of the Tampa Bay offense, and will likely play a large part if the Rays can come back to win the series. FanDuel lists Aronzarena as a +500 pick to win World Series MVP. Other Tampa Bay players who could contend for the award include Brandon Lowe (+1100) and Blake Snell (+1600).
Another potential candidate is Dodgers starter Walker Buehler (+700). The ace gave up one run over six innings in a Game 3 win, and has been dominant throughout most of the postseason. The problem for Buehler is, he won't get the chance to pitch a second time – probably a necessity to earn serious World Series MVP consideration – unless Tampa Bay forces a Game 7.