The Atlanta Braves can win their first World Series title since 1995 on Sunday, but they'll have to get past Framber Valdez and the Houston Astros in Game 5 to do it.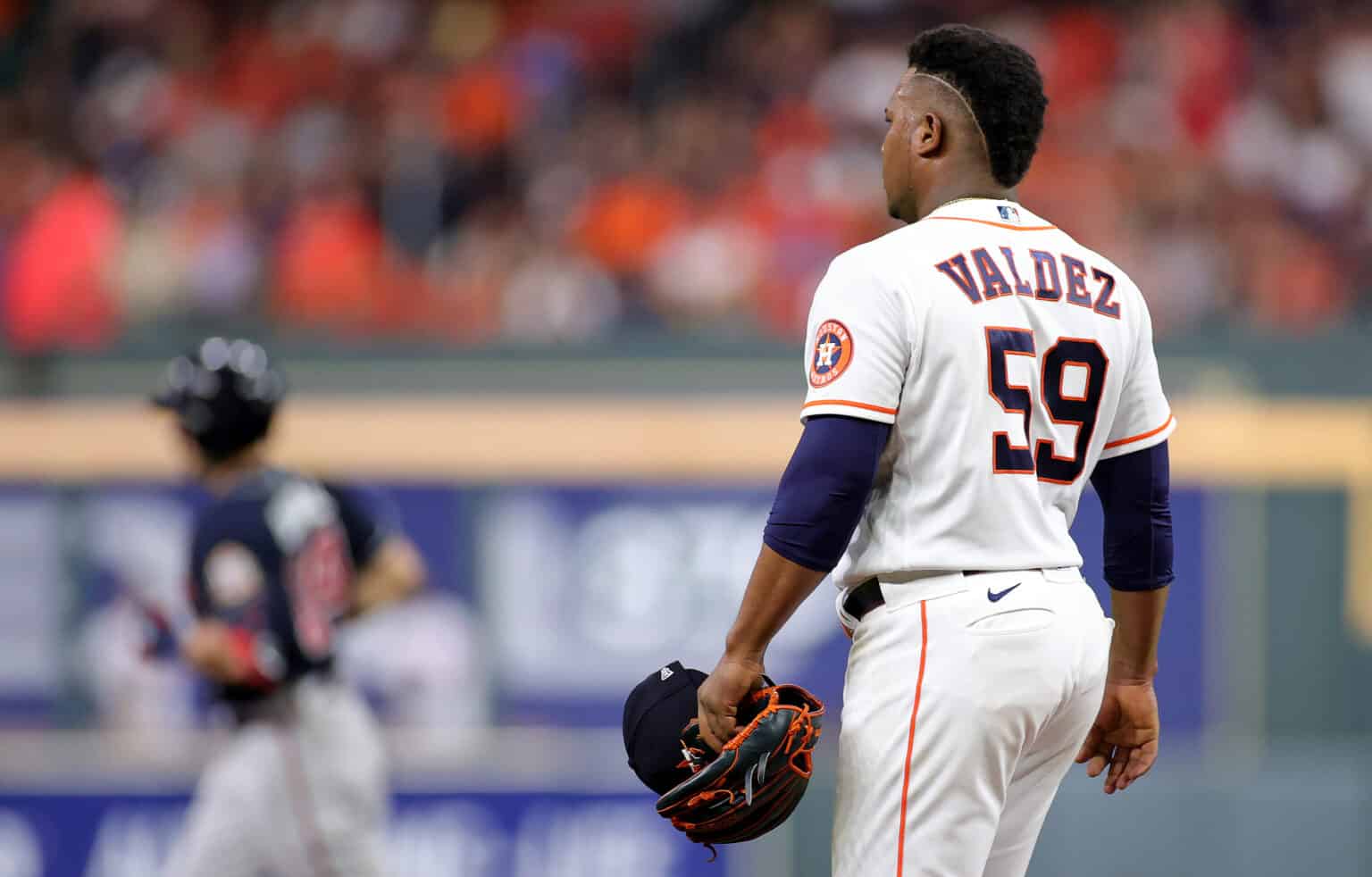 Atlanta came from behind to capture a 3-2 win at home on Saturday, taking a 3-1 series lead.
Astros ready to 'go out there and fight'
Dansby Swanson and Jorge Soler hit back-to-back home runs in the seventh inning to give the Braves the lead after the Astros jumped out to an early 2-0 lead.
Now, the Astros must win three straight if they want to win the World Series, starting with tonight's Game 5 contest in Atlanta.
"We've got to go out there and fight," Astros shortstop Carlos Correa told reporters. "Nobody said it was going to be easy, but if there's one team that can do it, it's us."
The Astros have one major reason for hope. If they can win Game 5 in Atlanta, the series shifts back to Houston for the final two contests on Tuesday and Wednesday. Two wins at home would feel far more manageable than the current situation.
"You lean on your past," Houston manager Dusty Baker told reporters. "You really don't have any choice but that. You know, how small is your faith if you just crumble under every circumstance? You've got to have faith that you can do it, and it will get done."
Valdez vs. Braves bullpen in Game 5
The Braves will go with another bullpen game on Sunday. Tucker Davidson (0-0, 3.60 ERA) will take the ball to start Game 5. Davidson joined Atlanta's World Series roster only after Charlie Morton fractured his right fibula in Game 1. Atlanta could ask Davidson to throw at least a few innings, as he totaled 20 innings in his four starts this season.
The Astros will again turn to Framber Valdez (11-6, 3.14 ERA). Valdez struggled against the Braves in Game 1, lasting just two innings while allowing five runs on eight hits. Obviously, Houston will need more out of Valdez in Game 5.
"I just can't get too wrapped up in the bad things that happen in the outing beforehand," Valdez told reporters via an interpreter. "You acknowledge the bad things that happened and focus on what kind of adjustments you can make, just like I did last time. I'll make those same kind of adjustments, especially staying down in the zone. That's a big one for me that I wanted to focus on."
Oddsmakers are showing some faith in Valdez and the Astros to extend the series. FanDuel Sportsbook lists Houston as the -120 pick to win Game 5, with Atlanta pulling in +102 odds.
But at this point, the Braves are the clear World Series favorites. Atlanta rates as a -550 pick to finish the job and win the series, with Houston at +420 to win three straight games.