The Houston Astros need their bats to wake up on Saturday as they attempt to once again tie up the World Series against the Atlanta Braves in Game 4.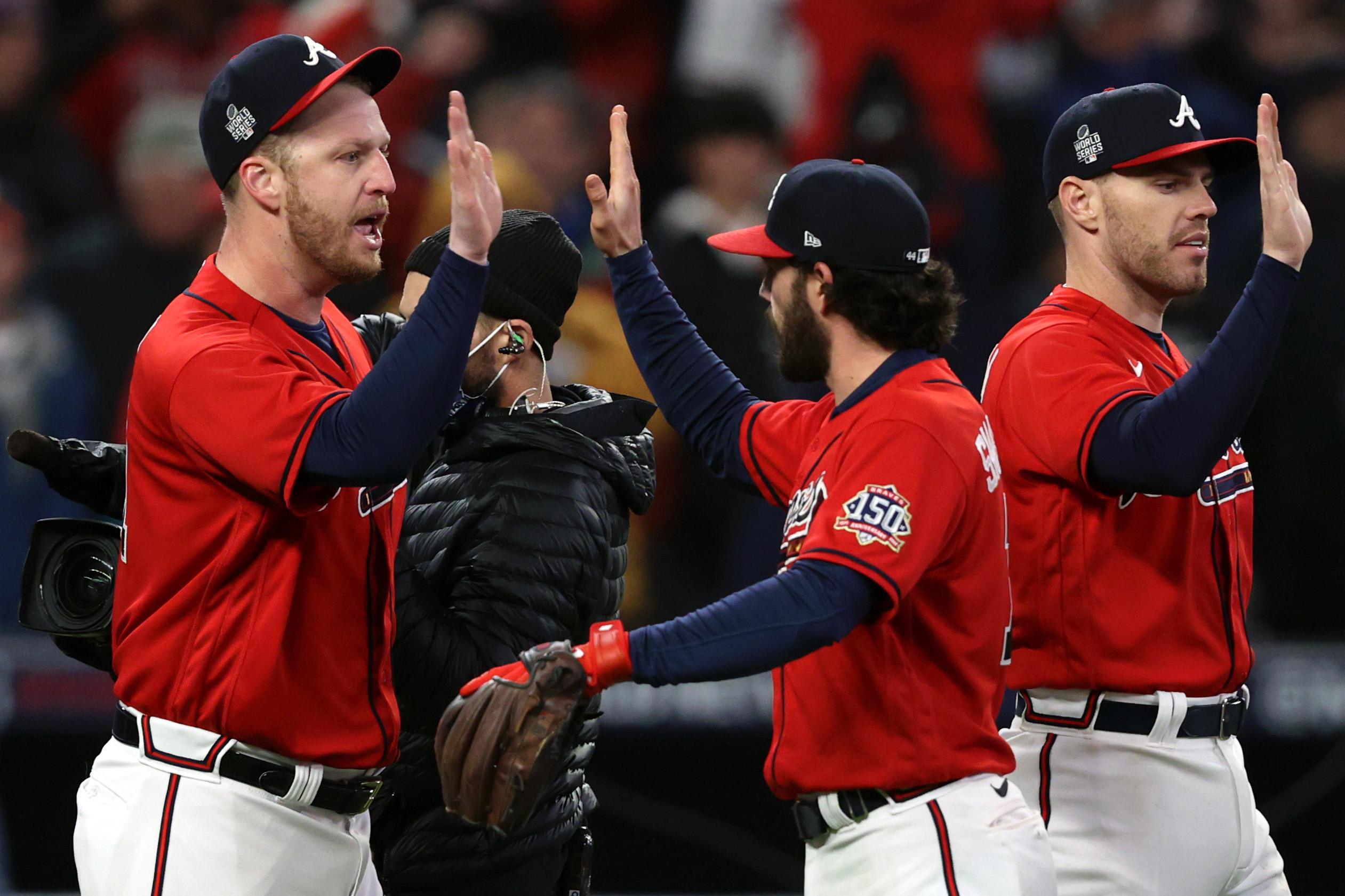 The Braves won Friday's Game 3 on a combined two-hit shutout, with starter Ian Anderson going five no-hit innings.
Snitker relied on gut in pulling Anderson
Braves manager Brian Snitker pulled Anderson early despite the no-hitter bid, saying he did so out of a gut feeling and trust in Atlanta's dominant bullpen.
"I mean, it could have backfired I guess," Snitker said after the game. "But I just thought at that point in time, in this game of this magnitude, that he had done his job."
The Astros struggled against Anderson and the corps of relievers who followed him onto the mound. Houston manager Dusty Baker predicted Anderson might be difficult to hit before the game. Afterwards, he remained confident in his lineup.
"He was effectively wild," Baker said of Anderson. "He had a 1-to-1 ratio, balls to strikes, and our guys never could zero in on the strikes. It's no secret they've got a good bullpen. So, we didn't center too many balls tonight…but invariably when you shut us down, usually our guys come back the next day and score a bunch. So, I hope history repeats itself."
Greinke gets Game 4 start for Astros
The Astros will send Zack Greinke (11-6, 4.16 ERA) to the hill for Game 4. The 38-year-old veteran has 20 career postseason starts, and has put up a 2.45 ERA in his two previous World Series appearances – both with Houston in 2019.
"It's super valuable to have a future Hall of Famer throwing for you," Houston's Alex Bregman said of Greinke starting Game 4. "He's pitched in big situations. He's pitched great for us in the World Series before. So we have a ton of confidence in him, and we want to play good defense behind him and give him some run support."
Greinke has pitched only 4.2 innings over the past five weeks, including a very short start against the Boston Red Sox in the ALCS and one appearance out of the bullpen against the White Sox in the ALDS.
"We don't know how long he's going to go," Baker said. "Just give us as much quality as you can, and then we'll turn it over to somebody else."
Atlanta hasn't announced a starting pitcher as of yet, but it will be an opener out of the bullpen. With Charlie Morton hurt, the Braves will likely utilize the bullpen heavily in both Game 4 and Game 5, making for some difficult decisions for Snitker.
Despite that fact, FanDuel Sportsbook still sees the Braves as a slight -112 favorite over the Astros (-104) in Game 4. In addition, Atlanta is now the -180 pick to win the World Series, with Houston at +160 to come back from its 2-1 deficit.