The Houston Astros are now the new favorite to win the 2019 World Series at 11/4 odds or +275 on the moneyline after they added another ace by acquiring pitcher Zack Greinke from the Arizona Diamondbacks.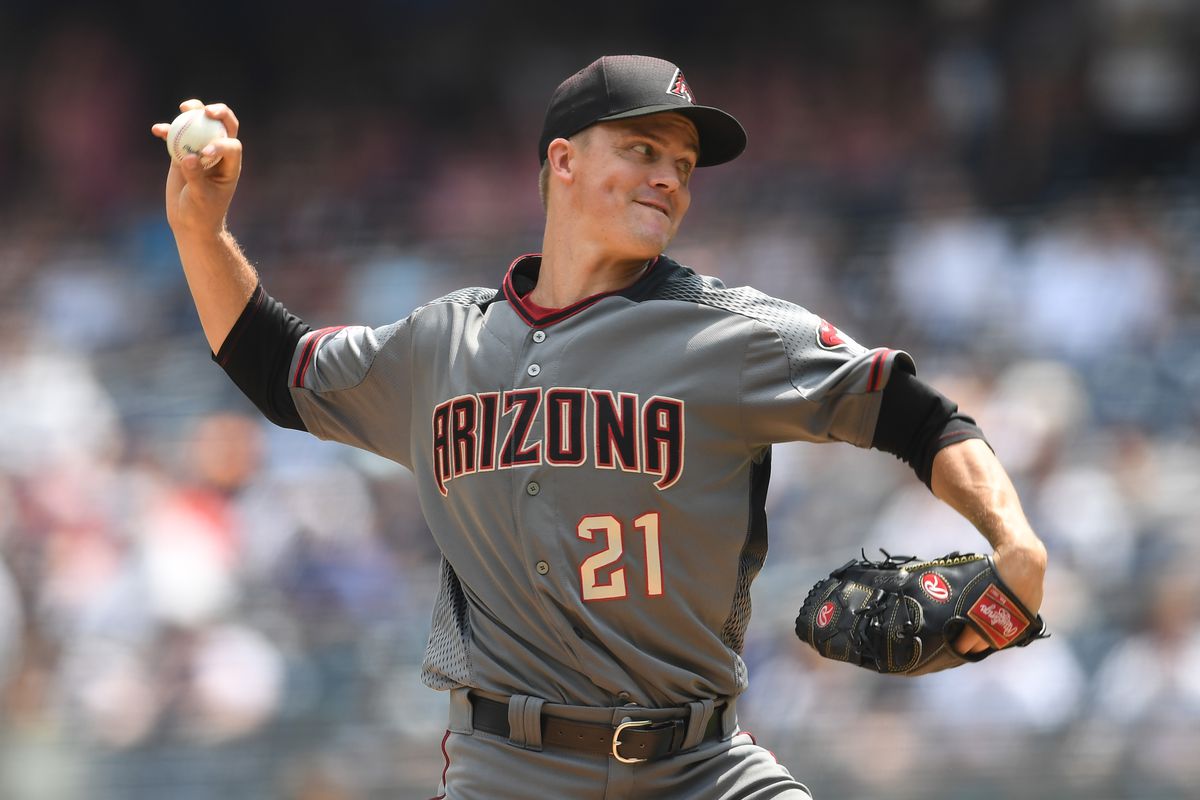 The LA Dodgers (71-39) had been at the top of the board all season. The Dodgers have the best record in baseball at 71-39 and opened a 15-game lead in the NL West. According to William Hill, the Dodgers are 3/1 odds to win the World Series after advancing consecutive runner-up finishes.
The Astros have been ironing out a few wrinkles after a rare rough patch. With the addition of Greinke, they've uploaded a rotation that already had Justin Verlander look as good as he's ever been. The upgrade instantly boosted Houston Astros World Series odds.
UPDATED WORLD SERIES ODDS:
Houston Astros +275
LA Dodgers +300
NY Yankees +350
Atlanta Braves +800
Minnesota Twins +900
The NY Yankees (68-39) did not want to give up the farm for any pitchers at the trade deadline. Time will tell if GM Brian Cashman gambled correctly by standing pat. Or he blew a chance to prevent the Astros from winning a second title in three seasons.
Meanwhile, the Atlanta Braves (64-45) are still looking like a solid pick at 8/1 odds. They are roughly 7 games ahead of the Washington Nationals and Philadelphia Phillies in the AL East.
The Minnesota Twins (66-41) are trying to hold off a surge from the Cleveland Indians. Cleveland ditched Trevor Bauer for a chance to upgrade their outfield with the addition of Yasiel Puig.
Another Ace in Houston
Justin Verlander is having a Cy Young season with a 14-4 record. He has a stellar 0.81 WHIP and 2.73 ERA in 23 starts.
Gerrit Cole is also having a banner year. Cole is 12-5 in 23 starts with a 2.94 ERA and 1.00 ERA.
Meanwhile, Wade Miley (9-4) is closing in on 10 victories. He's got a 306 ERA and a 1.12 WHIP.
Greinke is 35 but he had a great year with the Arizona Diamondbacks. He went 10-4 in 23 starts with a 2.90ERA and 0.95 WHIP. Greinke is closing in on 200 wins and he's three shy. Over his career, he is 197-122 with a 3.36 ERA and 1.16 ERA.
In 11 playoff starts with the LA Dodgers and Arizona Diamondbacks, Greinke is only 3-4 with a 4.03 ERA in the postseason.