Sports betting giant William Hill announced Wednesday that it will purchase the sportsbook assets of CG Technology, a move that will give the British bookmaker a strong presence on the Las Vegas Strip.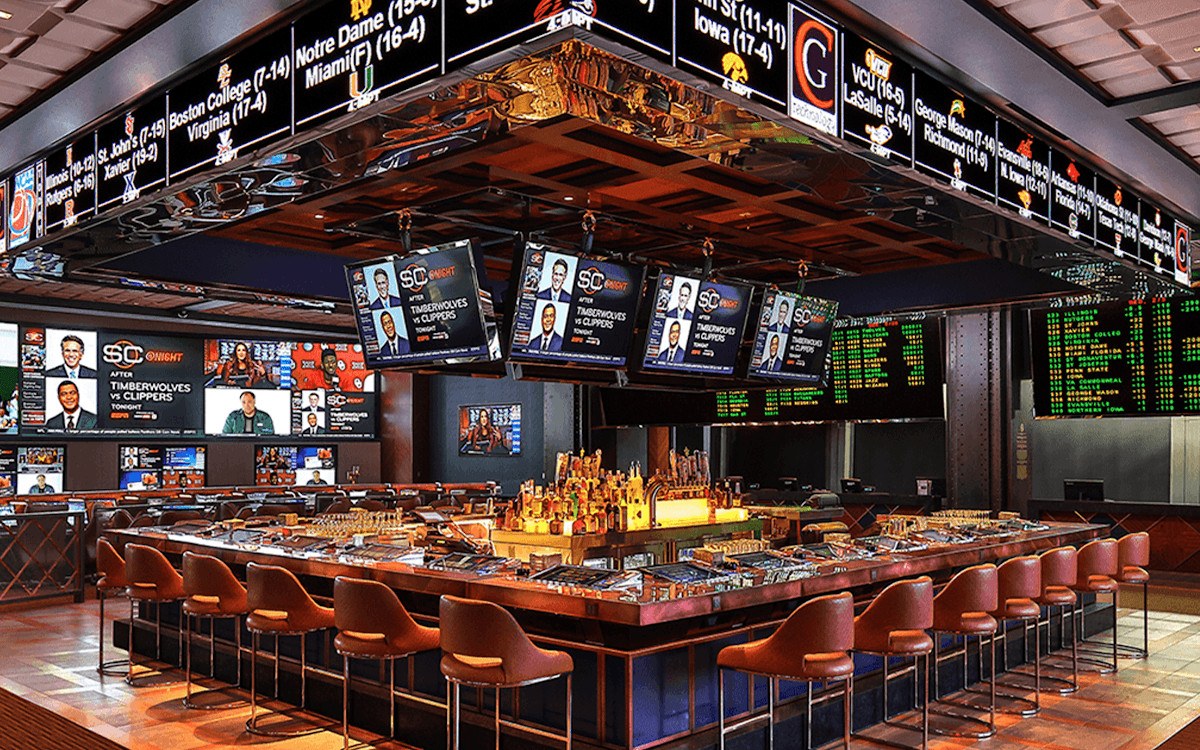 The purchase includes retail sports betting properties at the Cosmopolitan, Venetian, Palazzo, Palms, Tropicana, and Silverton casinos, along with consulting services for Atlantis on Paradise Island in the Bahamas, according to a William Hill press release.
William Hill Gains Prized Strip Locations
Prior to the acquisition, William Hill already operated 113 race and sportsbooks throughout Nevada, making it the biggest player in the state's sports betting market. The company will now have a significant stake in sportsbooks at many of the top properties in Las Vegas to go along with its large number of locations.
"This will allow us to expand our Las Vegas footprint to several marquee resorts," William Hill US CEO, Joe Asher said in a statement. "We look forward to working with our new casino partners, and transitioning CG Technology's retail and mobile customers to our award-winning offering."
The move continues a William Hill strategy that sees the firm moving away from its traditional home in the UK to focus more on the American sports betting market. As the UK government has cracked down on fixed-odds betting terminals, William Hill and many of its competitors have closed retail betting shops, saying they are unprofitable without the revenue generated from those machines.
On the other hand, the company sees nothing but growth in the United States. Last September, William Hill reached a 25-year sports betting deal with Eldorado Resorts. That partnership became even more valuable in June, when Eldorado announced the acquisition of Caesars Entertainment. Once that deal goes through, William Hill says it will have the right to open sportsbooks at Caesars properties as well.
Lack of Competition May Be Bad for Bettors
In the short term, the CG Technology purchase shouldn't impact gamblers too much, as both sides are predicting a smooth transition at the retail locations that are changing hands.
More broadly, however, this deal represents a further consolidation of the American sports betting market – and in particular, the Nevada market – similar to what has happened in other corners of the gaming world. Based on numbers provided by Las Vegas gaming reporter, John Mehaffey, it appears that William Hill will now control about half of the sportsbooks in the state – a number that will only rise, assuming the Eldorado acquisition of Caesars goes through.
Random thought about William Hill acquiring CG: There are around 190 sportsbooks in Nevada. If approved, this transaction would give Will Hill 86 full-service books, 35 full-service kiosks and an additional 82 tavern deposit kiosks in Nevada, according to its website.

— John Mehaffey (@John_Mehaffey) November 21, 2019
This consolidation might not make a difference to the casual sports bettor, but professional gamblers have a reason to be concerned by the shrinking number of options in the state. Sharps look to shop lines between multiple oddsmakers, and the increasing dominance of William Hill will make that process more difficult.
Successful sports bettors might also have to worry about winning too much at William Hill locations. If the bookmaker decides to stop taking wagers from a professional gambler, that person will find their options in Nevada dwindling. While there are still many other operators for now, the increasing dominance of William Hill could eventually make losing access to their books a serious problem for bettors.