Yes, the Grade 3 Gotham Stakes is a Kentucky Derby prep, which means your eyes naturally gravitate to whatever colt Bob Baffert has in the proceedings. And Derby ban aside, the Hall of Fame trainer does come to Aqueduct with a gilt-edged contender in Rockefeller.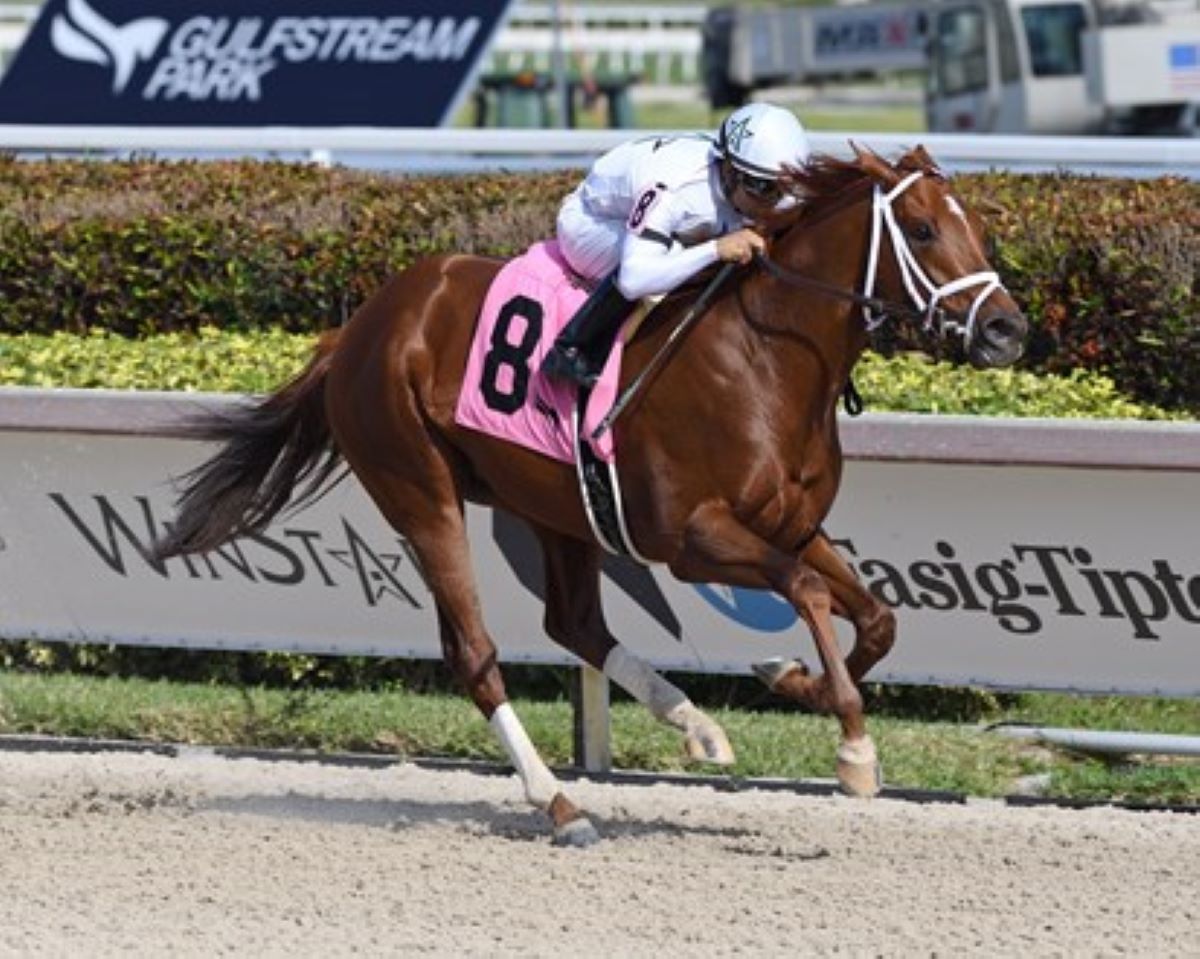 But this being the Gotham and this being a New York prep, eyes should gravitate to two-time Gotham winner Todd Pletcher and his duo: Dean's List and Golden Code.
Those are the three favorites for Saturday's Gotham, a one-turn mile offering 50-20-10-5 Derby points to its top four finishers not trained by Baffert. That means, barring a Rockefeller win, somebody's punching their ticket to the May 7 Derby.
They're also joining a winner's roll that includes Jaipur (1962), Dr. Fager (1967), Secretariat (1973) and Easy Goer (1989), who holds the Aqueduct track record for the mile (1:32.40). He set that mark in the 1989 Gotham.
Baffert, Pletcher command attention, money
Chasing Aqueduct's featured prize Saturday are 10 sophomores from a smorgasbord of trainers. But it's the A-listers Baffert and Pletcher who figure to draw the most money. Baffert because, well, it's Baffert. Pletcher, because, well, it's New York.
The list starts with Pletcher's Dean's List (7/2). Yes, he's stretching out from two six-furlong romps in as many starts. But his last score came against winners, including next-out, stakes-placed Dean Delivers and next-out winner In Due Time. The latter won an allowance at Gulfstream with a 92 Beyer Speed Figure. He's running in Saturday's Grade 2 Fountain of Youth.
"It came up a key race and he fought off a tough challenge there and showed some gameness. He outran them the first time, but showed some fight in the second one," Pletcher told the New York Racing Association. "I like the way he's been training and he's put in some gallop-outs that suggest he is going to be able to handle a stretch out in distance. That's what we're trying to find out here and I feel the one-turn mile is a good way to do it and gradually stretch him out a little bit."
Can Golden Code crack the Gotham code?
The sledding may be a bit tougher for Golden Code (12/1). He did destroy a New York-bred stakes race last out, waxing the field by 10 3/4 lengths. But that was against state-breds and it did come after he finished a distant second to Bold Journey, who is in this field at 6/1.
"Visually, it was an impressive performance," Pletcher said of that maiden-breaking romp. "He had trained well for this debut and thought he would improve with added distance in his second start, which he did. We're interested to see how he handles the step up in class. Hopefully, he continues to improve. We're pleased with the way he's coming up to it. "
Pletcher said expect Dean's List to be one of the pacesetters here, based on the fact he's coming in off two six-furlong races.
Rockefeller sails in again from California
As for Rockefeller (4/1), he returns to New York from his Southern California home after finishing second in the Grade 3 Sham Stakes New Year's Day to stablemate Newgrange. That came two months after the $750,000 yearling purchase dropped into Belmont Park and snatched the Grade 3 Nashua in wire-to-wire fashion.
The Baffert factor here goes beyond his wizardry with 3-year-olds. He is known for being a trainer who doesn't ship horses out of his Southern California barn unless he believes they're live.
---
Grade 3 Gotham Stakes/Aqueduct
Morning Line (Jockey/Trainer)
Runninsonofagun, 30/1 (Jalon Samuel/John Toscano)
Glider, 8/1 (Antonio Gallardo/Mark Casse)
Golden Code, 12/1 (Kendrick Carmouche/Todd Pletcher)
Fromanotamutha, 6/1 (Dylan Davis/Raymond Handal)
Dean's List, 7/2 (Manny Franco/Todd Pletcher)
Life Is Great, 15/1 (Eric Cancel/Bob Klesaris)
Noneedtoworry, 30/1 (Silvestre Gonzalez/Herald O. Whylie)
Bold Journey, 6/1 (Jorge Vargas Jr./Bill Mott)
Morello, 3/1 (Jose Lezcano/Steve Asmussen)
Rockefeller, 4/1 (Trevor McCarthy/Bob Baffert)
---
The other possibly live candidate here is actually your 3/1 favorite: Morello. The Steve Asmussen trainee hasn't been pushed in two victories. He opened his career breaking his maiden by 4 1/4 lengths, then reeling off a five-length romp in the seven-furlong Jimmy Winkfield Feb. 6. Both races came at the Big A.
"Morello looks like he could potentially be something special," said Dave Lyon of owner Blue Lion Thoroughbreds. "I think it's just a perfect race set-up for a horse like him, where you're going to take your time and see what he can do. Past the wire, it looks like he can get further out there. Seeing him calm in the winner's circle tells me he has more left in the tank."