Essential Quality and Greatest Honour came out of their weekend Kentucky Derby prep victories none the worse for their victorious efforts. And, their respective trainers have already plotted their next stops on the Derby trail.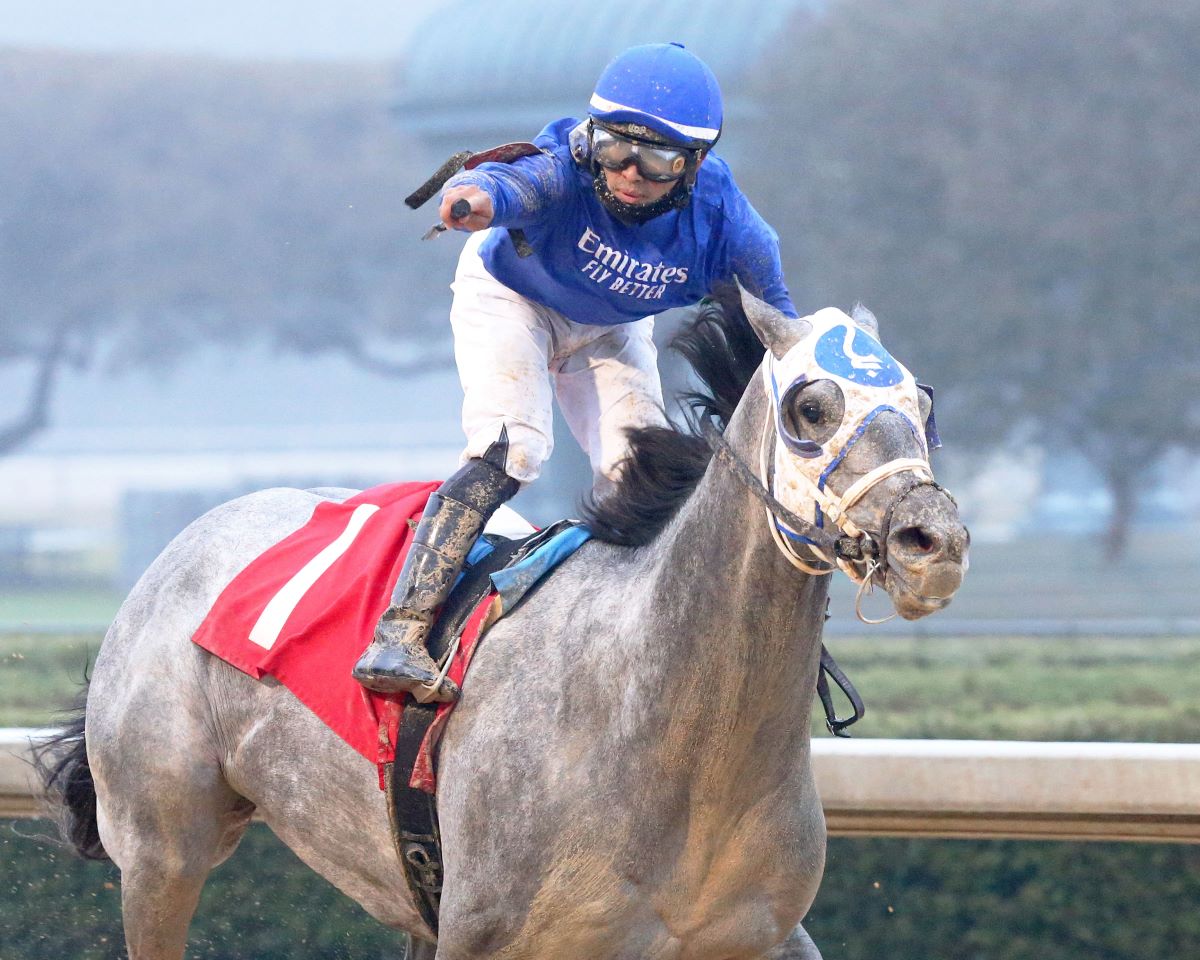 Essential Quality, who splashed through the Oaklawn Park slop for a 4 ¼-length victory over Spielberg in the Grade 3 Southwest Stakes, heads to either the April 3 Grade 2 Blue Grass Stakes at Keeneland or the April 10 Grade 1 Arkansas Derby at Oaklawn.
The fact Essential Quality sits third on the Kentucky Derby points ladder with 40 points and leads all sophomores with $1.73 million in earnings gives trainer Brad Cox options few other trainers enjoy. Earnings in stakes races is the tiebreaker for horses sharing point totals.
"We'll get with the Godolphin team, between Jimmy Bell and Dan Pride, and come up with a plan," Cox told Oaklawn Park's Jennifer Hoyt. "I'd have to say either the Blue Grass or the Arkansas Derby. That's about the only thing, really, that makes sense. If something happens as far as weather goes, I guess you could probably look at the Florida Derby. But in this region of the country, I think the most logical spot would be the Arkansas Derby or the Blue Grass."
This messy victory looked routine
Essential Quality clocked a career-high 96 Beyer Speed Figure for his 3-year-old debut. The reigning Champion 2-Year-Old remains undefeated, turning back Spielberg and Jackie's Warrior in sloppy, but routine, fashion.
"Hopefully, we can take another jump or two forward, I think, in order to win the Derby," Cox said. "Hopefully, he has it in him."
One time zone east in the Grade 2 Fountain of Youth, Greatest Honour overcame traffic and dirt kicked in his face with his trademark lethal finishing kick. He tracked down pacesetter Drain the Clock in deep stretch, rolling to an impressive 1 ½-length victory. Greatest Honour's 89 Beyer brought him 50 points, a date in the Derby starting gate, and vaulted him to the top of the points ladder (60).
Greatest Honour going for the Florida Trifecta
Next for Greatest Honour is the Grade 1 Florida Derby on March 27. That gives the Tapit colt the shot at the Gulfstream Park Derby prep trifecta. He won the Grade 3 Holy Bull in January.
"It's kind of fun to watch him run," Hall of Fame trainer Shug McGaughey told Gulfstream Park Sunday.
McGaughey found this less fun to watch than Greatest Honour's 5 ¾-length Holy Bull blowout. But Greatest Honour's stretch drive was stunning to see. He couldn't find his way around traffic until an opening emerged coming out of the far turn. Once he found space, Greatest Honour gobbled up ground at a staggering rate. Drain the Clock never knew what hit him.
"Now, we have longer races in front of us. I still think his future is in front of him," said McGaughey, who reported Greatest Honour came out of his even-money victory in good shape.
Two others pull off the Derby trail
Elsewhere on the Derby trail, both Señor Buscador and Drain the Clock exited. Señor Buscador suffered a ligament injury after a four-furlong workout at Sam Houston Race Park. This came two weeks after he finished fifth in the Grade 2 Risen Star at Fair Grounds.
Drain the Clock exited not because of injury, but because trainer Saffie Joseph Jr. decided the Fountain of Youth runner-up is better off running shorter races. Unbeaten in every race he finished, he took a 2 ½-length lead into the stretch before Greatest Honour blew past him.
"He looked like a winner at the quarter pole, but he got run down by a horse that has a lot of stamina and excellent ability in Shug's horse," Joseph told Gulfstream Park. "A credit to Shug for the job he's done with that horse. We lost nothing in defeat. You like to win if you can, but if any horse runs like that, you walk away thankful and happy."