Wayne Gretzky's O-Pee-Chee rookie card recently sold for $1.29 million, setting a new record for collectible hockey cards. Sports memorabilia collectors have come to expect record-breaking sales in 2020, but this year's collectibles market is so hot, even Wall Street is starting to notice.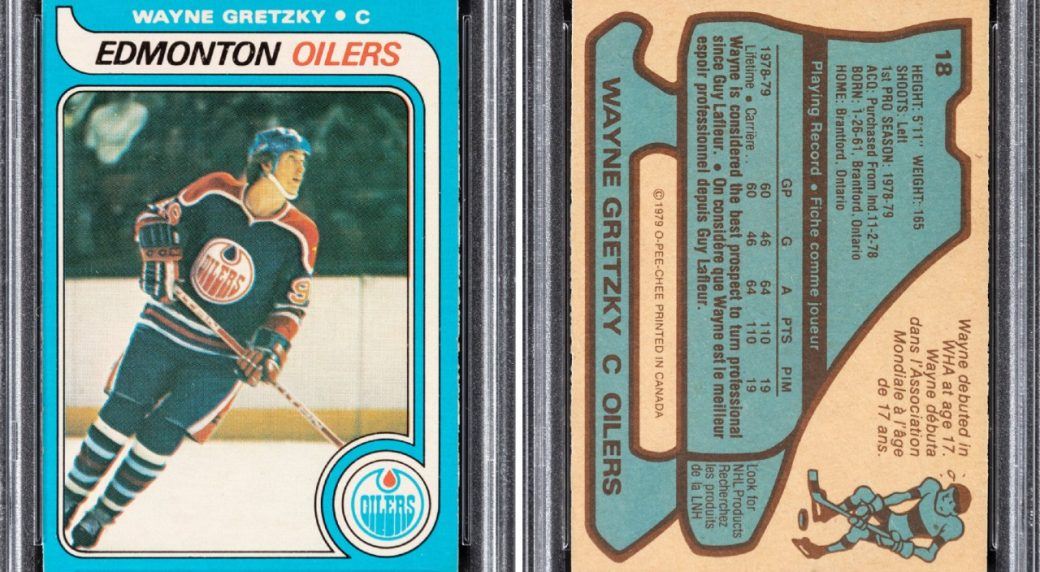 There have been a number of record-breaking sports memorabilia auctions this year. A one-of-a-kind Mike Trout rookie card went for nearly $4 million in August, and two Michael Jordan rookie cards broke records this year within their respective condition grades. But, the recent Gretzky card sale, conducted by Heritage Auctions, was the first to bust the seven-figure mark in hockey — and that was too much for Wall Street to ignore.
Gretzky's Card First to Break Million Dollar Barrier
Gretzky is one of hockey's all-time greats. In fact, his nickname is literally "The Great One." When he hung up his skates in 1999, he held 61 NHL records, making his rookie card a standout in the memorabilia market long before this month's record-breaker. In fact, this latest record-breaking card previously sold for $465,000 back in 2016.
The Topps version of Gretzky's rookie card went for $720,000 in the same auction as the $1.29 million record-breaker. Although the Topps card is technically scarcer, the O-Pee-Chee card — issued by the Canadian branch of Topps — is more desirable among collectors.
Every hot sports collectible got even hotter this year, and Gretzky collectibles are no exception. While some people credit a wave of nostalgia during the pandemic, Wall Street has another theory.
Wall Street Credits Low Bond Yields for Hot Card Market
Josh Brown, a revered advisor at Ritholz Wealth Management, recently explained how investors used to park stock market profits in bonds, waiting for the next market dip to get back into stocks. But, the bond market no longer offers good returns and, with interest rates at historic lows, there's a lot of cash on the sidelines looking for investments outside of traditional markets. Peter Boockvar, CIO of the Bleakley Advisory Group, says that phenomenon is helping to fuel the sports memorabilia market.

In reaction to the Gretzky card sale, Boockvar wrote this in a recent Boock Report:
"In a world of $18 Trillion of negative yielding bonds, along with zero rates in the US and elsewhere, and central banks gobbling up every bond they can find, the desire for those things in limited supply is not just for bitcoin or gold or a vintage Ferrari and a piece of art. Sports collectibles qualify as well."
While the cause of the latest sports collectibles boom is debatable, the 2020 auction records are indisputable.