Lionel Richie, Luke Bryan, and Katy Perry all returned for season 18 of American Idol, but will any of the judges exit the stage before the end of the year? BetOnline is offering a new prop bet on whether Richie, Bryan, or Perry leave or get fired from the show. The bet is still available even though the show's tapings have been postponed due to the coronavirus outbreak. There are enough previously taped episodes to last until this Sunday.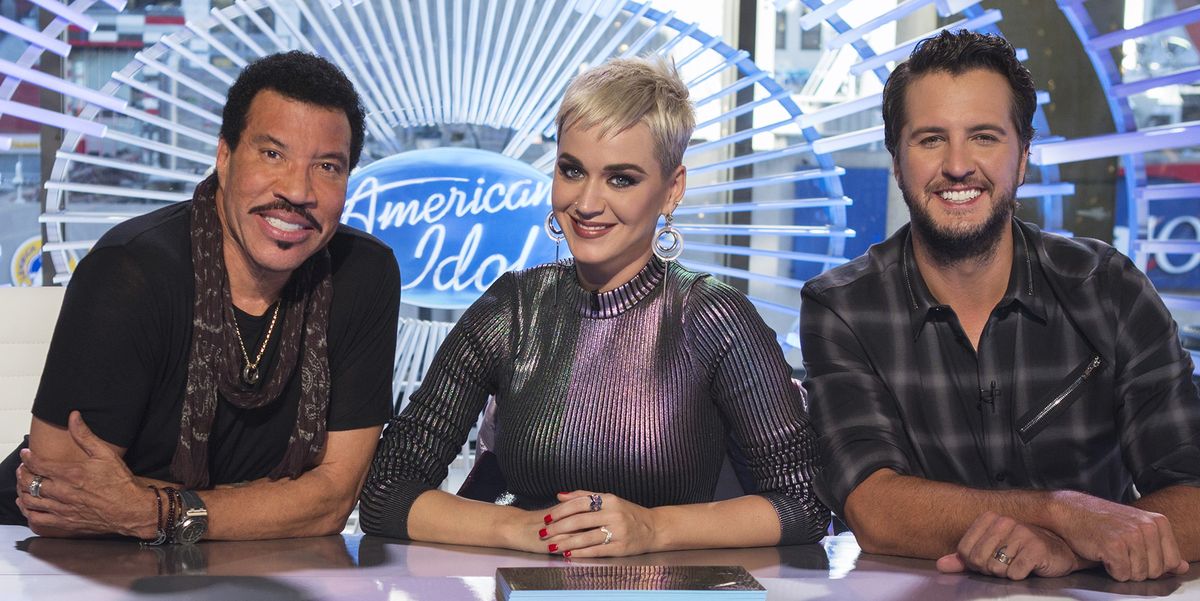 Richie is the favorite to leave at +100. Perry is next at +150 while Bryan is the third choice at +225. Since all three signed on for another year of the long-running variety show last year, chances are they would leave on their own rather than be fired. Executive producer Trish Kinane said in a statement the show has no plans to make any changes.
"We are delighted to have our judges Katy, Luke, and Lionel, as well as in-house mentor Bobby back on American Idol," Kinane said. "They are all credible, hugely successful artists and will bring their expertise, passion, and energy to the search for America's next superstar."
Perry Most Likely to Leave
Despite Richie being the odds-on favorite to leave or be fired, Perry might be the smarter play. There have been two recent revelations that are already signaling her departure may be a possibility.
The first was on the season opener a month ago. Bryan and Richie weren't enamored with one of the performers that Perry believed was talented enough to go to Hollywood. Saveria, a 22-year-old guitar teacher, gave an audition that wowed Perry, but fell flat with the other two judges.
"You just stood up there and worked your butt off," Bryan said. "But it's not making me levitate out of my chair."
Perry couldn't believe it. She slammed her hand down on the table saying, "You are a great singer, you are a gymnast singer. You can do cartwheels and backflips and do it all. You have so much potential."
When Richie and Bryan voted no, Perry told the two, "Y'all are crazy," and stormed off the set. Backstage she told the cameras, "They need to get their hearing checked."
Perry's Pregnancy Could Cause Complications
The second incident is far happier. Three weeks ago, Perry announced she and fiancée Orlando Bloom are expecting their first child. Her baby bump has been visible on the last couple of episodes of American Idol.
The show's suspension because of the coronavirus outbreak might complicate Perry's life. The last episode was originally scheduled for the third week of May, but with new episodes of the show on hiatus until at least the middle of April, the finale might coincide with both Perry's due date and her wedding. Perry's nuptials are also on hold until the coronavirus outbreak is contained.
If there are any further delays, however, Perry might have to take maternity leave from the show. So far though, she hasn't announced any plans.
Richie, Bryan Less Likely to Depart
Both Richie and Bryan take their American Idol judging duties seriously and are probably less likely to leave. The two have each talked about their love of the show.
Richie has been able to connect with several of the performers, including an interaction with one singer moved him to tears during his performance.
"I want you to understand something. This is me talking to you," Richie said. "You have no idea what this journey is going to do for you. God bless you. You are the story that we need to tell, and welcome to the world, my friend."