Golden State Warriors GM Bob Myers told reporters on Tuesday that, so far this week, two Golden State Warriors players have tested positive for COVID-19.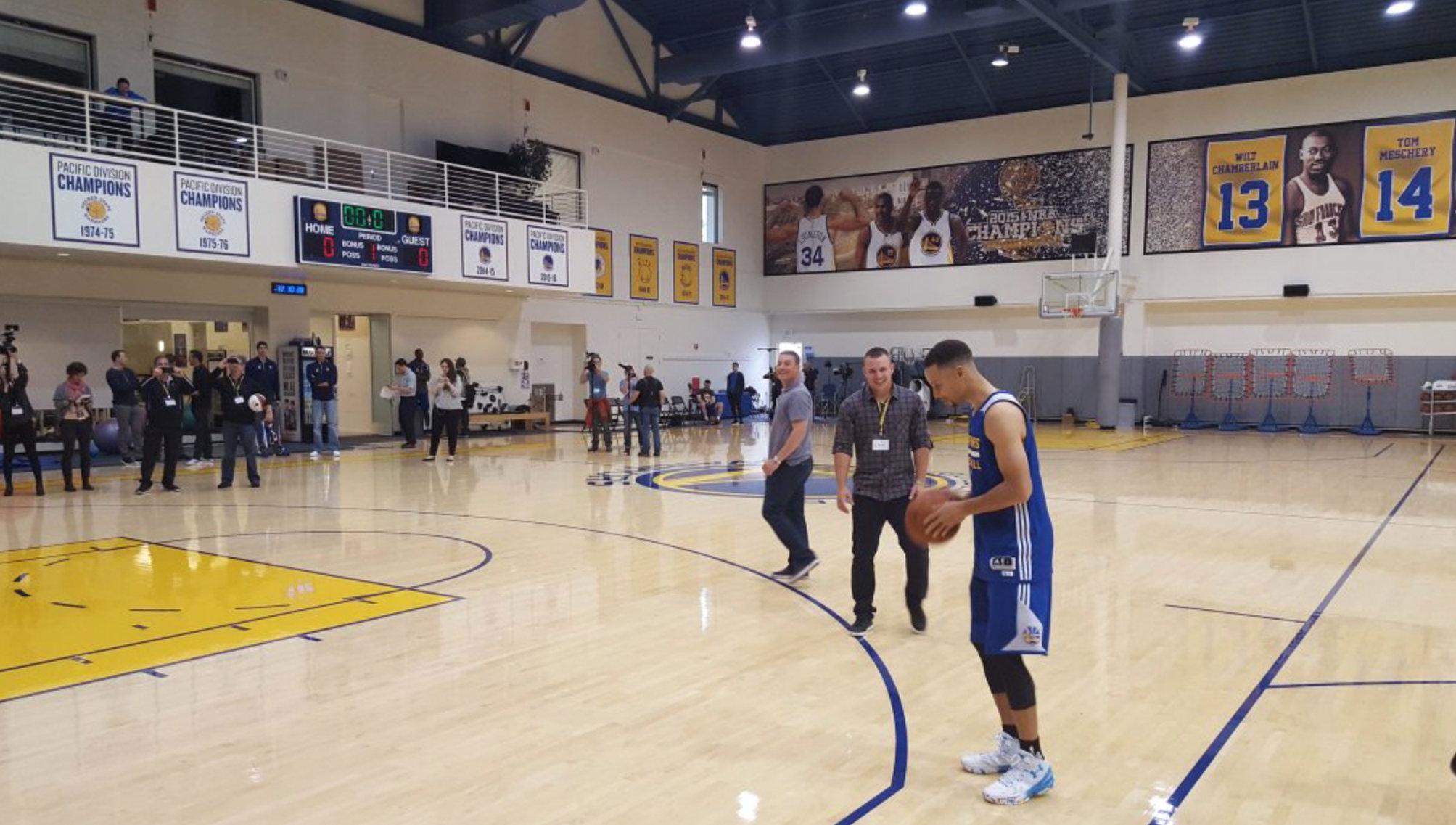 Myers didn't identify the players, citing the league's collective bargaining agreement and HIPAA rules. He said the team's training camp, set to open Sunday, will be delayed at least one day as the group follows the NBA's new post-bubble protocol.
"I don't think this is unexpected with all the guys coming back in from [outside our] market," Myers said. "It kind of proves that the protocols and testing are working. That was the whole point to catch these things before we began."
Myers didn't clarify why the team initially settled on a one-day delay for camp's opening. Presumably, it's to conduct rapid testing to clear unaffected players, coaches, and staff.
Per NBA rules, individual workouts are still clear to start Wednesday.
San Francisco County Still Open for Contact Sports
Addressing concerns that San Francisco County may mirror neighboring Santa Clara County—which has put on pause all team contact sports activities until at least the middle of the month, moving the 49ers to Glendale, Az and pausing the football and basketball seasons for San Jose State and Stanford—Myers said the county permitted the Warriors to host full practices.
The Warriors didn't possess the record necessary to participate in the NBA's bubble at Walt Disney World in Orlando, Florida. A slew of injuries to their starting unit resulted in a league-worst 15-50 regular-season record just months after losing in the NBA Finals to the Toronto Raptors.
Bubble Gone, Coach Kerr Expresses Concern
Warriors head coach Steve Kerr acknowledged the NBA is treading into unchartered waters.
"We can't control the environment as the league did with the bubble," he said. "We're going into this thing with our eyes wide open. I talk every day about our COVID protocols, the latest updates from the league, [the] latest updates from our training staff, what's happening. As far as my confidence level, I'm confident that the league is going to do everything in their power to do things the right way."
The Warriors, after opening the offseason as the fourth most likely team to win the 2021 NBA Finals at +750, slipped +1000 last week based on shooting guard Klay Thompson's likely season-ending Achilles injury.