It has been a mighty descent for the San Francisco 49ers since their disappointing show in Super Bowl LIV, which found them on the losing end (31-20) to the Kansas City Chiefs.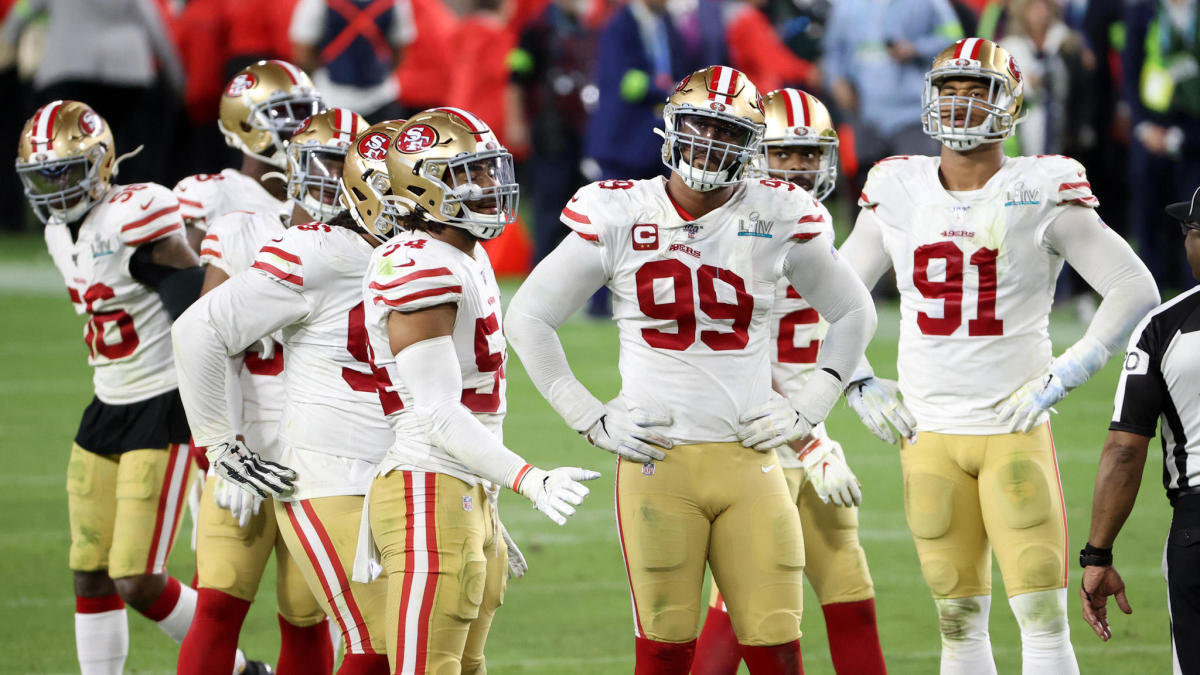 The NFC West's last-place team has been bedeviled this season by injuries, messy COVID-19 protocols, and now, is shut out of its training facility and stadium in Santa Clara. 
Try Phoenix 49ers on for Size
On Saturday, Santa Clara County announced that, starting Monday, contact sports are banned until at least Dec. 21. 
The means the 49ers are in search of a new home in which they can practice and play their final three home games. According to the NFL Network, the likely venue will be Glendale's State Farm Stadium, home of the Arizona Cardinals. 
Could the #49ers finish their season in Arizona? The #AZCardinals have offered their home field, and sources say it's now the most likely location.

My story: https://t.co/z5fP1E95mQ

— Ian Rapoport (@RapSheet) November 29, 2020
NFL Network also reports a non-NFL-affiliated stadium in Texas available should the deal with Arizona not come to fruition. 
Santa Clara County reported 760 new COVID-19 cases and 239 COVID-19-related hospitalizations on Saturday, setting a record for the highest single-day counts since March. 
The 49ers (+6.5) will play the first-place Los Angeles Rams (7-3) at SoFi Stadium on Sunday before returning to the Bay Area. Kickoff is 4:05 p.m. ET. Their final two home games are vs. the Bills on Dec. 7 and the Washington Football Team on Dec. 13. 
Lockout is 49ers' Most Recent Santa Clara Hiccup
Getting booted from their home is just the latest in a series of ongoing scuffles between the 49ers and Santa Clara since the team relocated from San Francisco in 2014. 
Beyond Levi's Stadium's itself, a glass menagerie designed for foggy SF built 40 miles south, where most of the best seats are exposed to direct sunlight. 
Even in winning seasons, ticket sales have waned due to the nearly three-hour commute time it takes for San Francisco or the North Bay residents to get to the stadium on game days. 
Then there are the unkept financial promises. In October, the Santa Clara City Council unanimously voted to remove the team as managers of Levi's Stadium, alleging the 49ers have bilked taxpayers of almost $1 million by making sponsorship deals without the city's consent. 
This on the heels of a litany of lawsuits regarding the stadium's management and cash-flow. A lawsuit the 49ers filed last September to retain the venue's management is still making its way through courts. Meanwhile, Santa Clara politicians took to social media this fall after owner Jed York contributed $3 million into the local election, supporting four candidates and attempting to "buy" the city.
Just say No to #JedYork buying Council seats and controlling Santa Clara! No #Yorkville https://t.co/B0ujUIJKeY

— Lisa Gillmor (@LisaGillmor) October 21, 2020
York's contributions amounted to a whopping $200 per voter.
While city politics, failed stadium deals, and election chicanery are separate from the Santa Clara County Public Health Department's guidelines, one thing remains clear: the 49ers' relationship with their half-decade-old home is, at least for now, on pause.