For the second day in a row, a team pulled out of the ACC college basketball tournament. The #16 Virginia Cavaliers (18-6) were ranked #1 in the ACC conference tournament, but withdrew after a player tested positive for COVID-19.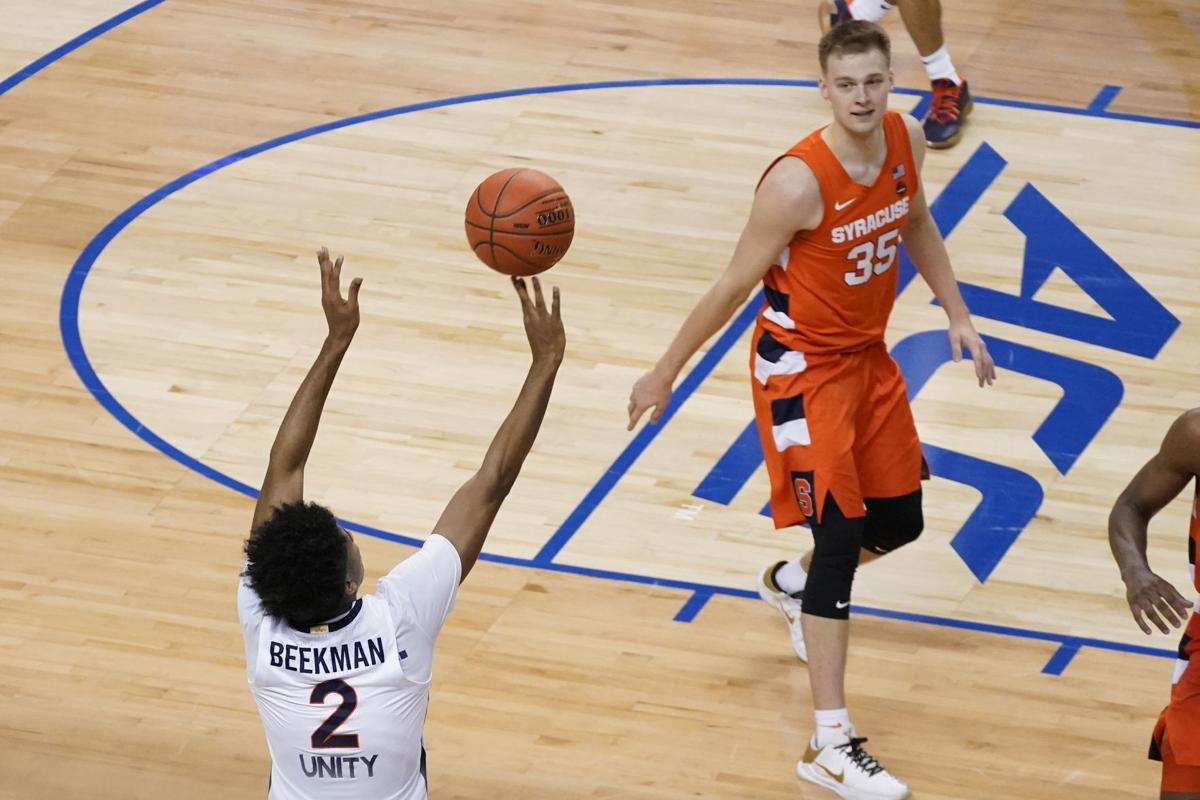 Virginia and Georgia Tech were slated to meet in the ACC tournament semifinals on Friday. With Virginia now out, Georgia Tech advances to the ACC tournament finals. The ACC championship game is scheduled for 8:30 pm ET on ESPN. Georgia Tech, with the #4 seed in the tournament, faces the winner of the other semifinals game between #2 Florida State and #8 North Carolina.
"Obviously we'd prefer to win the game to advance to the finals," said Georgia Tech coach Josh Pastner. "But hey, it is what it is. We'll have to be ready to play. You're still playing for a championship."
Duke pulled out of the ACC tournament on Thursday after a player tested positive for COVID-19. Duke's athletic director made a tough decision to shut down the men's basketball program for the rest of the season. The Blue Devils were on the March Madness bubble, but could have earned an invite to a downsized version of the NIT, which will be hosted in Dallas.
Virginia, ranked #16 in the country according to the last AP Top 25 Poll, is expected to earn a #3 seed in the upcoming March Madness tournament. Virginia won 2019's March Madness by defeating Texas Tech in an overtime thriller in the championship game. Tony Bennet's Cavaliers were the last champion crowned by the NCAA because the 2020 tournament was canceled due to the pandemic.
A statement from Commissioner Jim Phillips: pic.twitter.com/GZrXAmy71v

— The ACC (@theACC) March 12, 2021
From Buzzer Beater to Dunzo
Virginia and Syracuse met in the quarterfinals of the ACC Tournament yesterday. Syracuse came into the ACC Tournament with the #8 seed and nearly pulled off the upset as a +6 underdog. Top-seeded Virginia defeated Syracuse 72-69 and advanced to the semifinals with a buzzer-beater.
Freshman guard Reece Beekman knocked down a 3-pointer as time expired to lift Virginia to a victory. The crazy thing is that Beekman didn't score a bucket in the game before he let the game-winner fly. Beekman shot 0-for-5 from the field before he drilled a trey to win the game.
"I was just thinking: big shot," said Beekman. "My coaches, everybody believed in me, so they wouldn't have me out there for no reason."
Beekman spoiled a 31-point career effort from Syracuse's Buddy Boeheim, who is also the son of head coach Jim Boeheim.
Despite the big win over Syracuse, it would be a positive COVID-19 test that knocked out Virginia.
Syracuse is a bubble team, but is expected to earn an at-large bid as a #11 seed when the March Madness brackets are released on Sunday.
🤯🚨 BEEKMAN AT THE BUZZER 🚨🤯#ACCTourney | @UVAMensHoops @reece_beekman pic.twitter.com/7B6aht2cLh

— ACC Digital Network (@theACCDN) March 11, 2021