Kevin Holland saw his momentum come to a crashing halt on March 20 when he lost a one-sided, unanimous decision to Derek Brunson. Now, the middleweight contender will step back into the Octagon just three weeks later to battle Marvin Vettori in the main event of UFC on ABC 2 this Saturday night.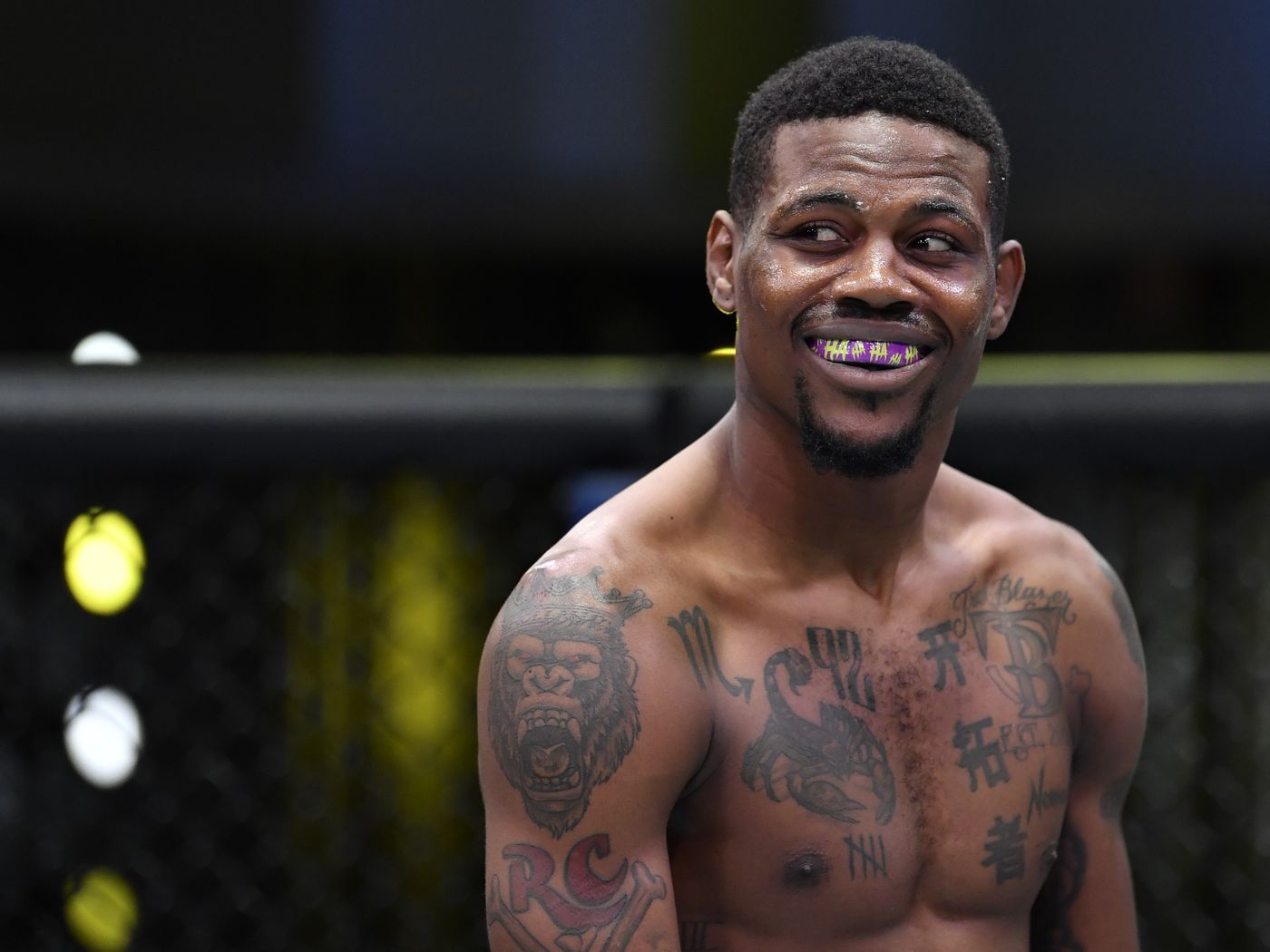 Holland stepped in after Darren Till broke his collarbone, forcing him to withdraw from the fight.
Holland promises less talk, more action
The 28-year-old rising star won five fights during a blistering 2020 campaign, but Holland (21-6) couldn't contend with Brunson's suffocating ground game. Despite losing throughout the fight, Holland continued to talk to his opponent, something he says won't happen on Saturday against Vettori.
"I'm just here to do the job, you know what I mean?" Holland told MMA Junkie. "It's like everybody wants 'Big Mouth' until 'Big Mouth' failed, now they don't want 'Big Mouth' anymore, so as far as I'm concerned, I'll go out there and do what 'Trailblazer does, collect my 'W,' and then take my black ass back home."
Vettori (16-4-1) stands as the No. 6 contender in the middleweight division. He's won four straight since dropping a split decision to Israel Adesanya back in 2018. For Vettori, another big win on Saturday could move him into the title picture. The Italian says he's not impressed by what he's seen from Holland, and expects to collect a victory this weekend.
"He's a wild guy," Vettori told Yahoo Sports. "His style is wild. His mindset is wild and his approach is pretty wild. That's about it, but there isn't anything too much solid about his game. I'm going to take the right precautions and approach it the right way, and there's not much he will be able to do, actually. Whatever he's going to try to do, he's going to get smashed trying."
'Italian Dream' Eyes Rematch with Adesanya
Vettori says that he'll call out Adesanya – now the middleweight champion – if he gets the win on Saturday night.
"It's pretty obvious he doesn't want to say my name, but I'm going to bring up his name," Vettori said. "I'll be there right next to [UFC president Dana White] and I'll make sure he knows and they know what I want."
Vettori enters the fight as a significant favorite, likely bolstered by Holland's quick turnaround. PointsBet lists Vettori as a -350 pick to get the win, with Holland fetching +260 odds.
---
UFC on ABC 2 Odds (via PointsBet)
Marvin Vettori: -350
Kevin Holland: +260
Arnold Allen: +120
Sodiq Yusuff: -150
Sam Alvey: +155
Julian Marquez: -195
Nina Ansaroff: -135
Mackenzie Dern: +108
Mike Perry: +130
Daniel Rodriguez: -165
---
Still, Holland says that even in the past three weeks, he's made adjustments that he thinks will help him in this fight.
"I think there were some things I needed to work on before I got this main event," Holland said. "But at the same time, when the company needs somebody to step up, I'm here to step up when nobody else will."