Rudy Gobert, the first NBA player to test positive for COVID-19 in March of 2020, recently tested positive again. The center for the Utah Jazz entered health and safety protocols on Thursday.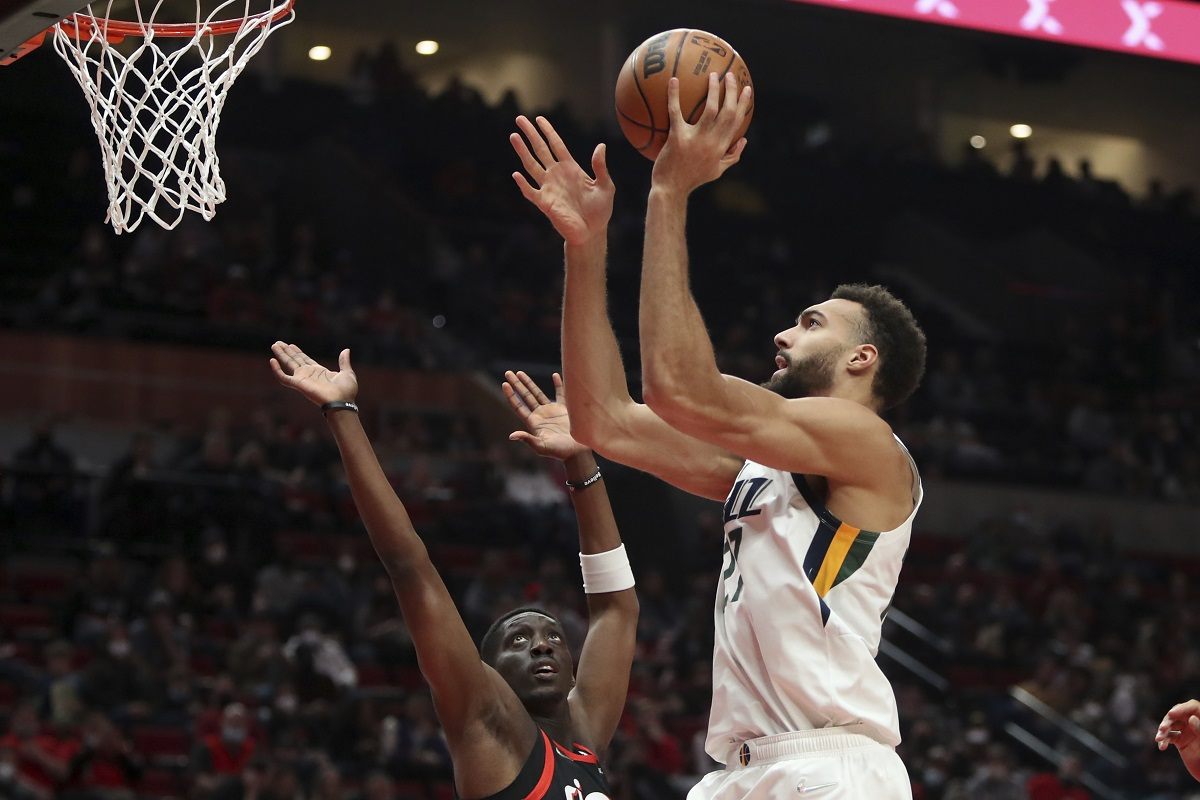 The Jazz had been vigilant about COVID with their own internal safety protocols this season. With the Omicron variant ravishing the NBA, the Jazz were the last team in the NBA to have a player test positive for coronavirus this season. Joe Ingles tested positive on Tuesday and entered the NBA's COVID protocol a few days before Gobert went down.
Gobert is the NBA's top rim protector and he's often on the shortlist for the NBA's Defensive Player of the Year, which he's won three times before, including last season. He's averaging 15.5 points, 15.1 rebounds, and 2.3 blocks for the Jazz this season.
With a 28-10 record, the Jazz currently occupy the #3 seed in the Western Conference. The Jazz are +1100 odds to win the 2022 NBA championship this season.
NBA fighting COVID
A total of 11 NBA games were postponed this season due to COVID spikes. The Chicago Bulls and Brooklyn Nets suffered the worst outbreaks. Approximately one-third of the NBA's officials were also stricken with COVID. The NBA promoted a handful of G-League referees to fill in for their sick officials.
Gobert was considered patient zero in the earliest days of the pandemic in 2020 when he became the first professional athlete to test positive for COVID-19. He had flu-like symptoms and infected teammate Donovan Mitchell. The NBA quickly shut down their season indefinitely and other leagues followed suit, including the NCAA, which eventually shuttered March Madness.
The NBA expanded rosters under a hardship exemption to help depleted teams. A total of 544 players were on NBA rosters this season, which set a new record. At least 300 NBA players have entered COVID health and safety protocols.