The United States women's basketball team hasn't been quite as dominant as usual so far at the Tokyo Olympics. But Team USA still comfortably went 3-0 in the preliminary round to set up a date with Australia in the quarterfinals.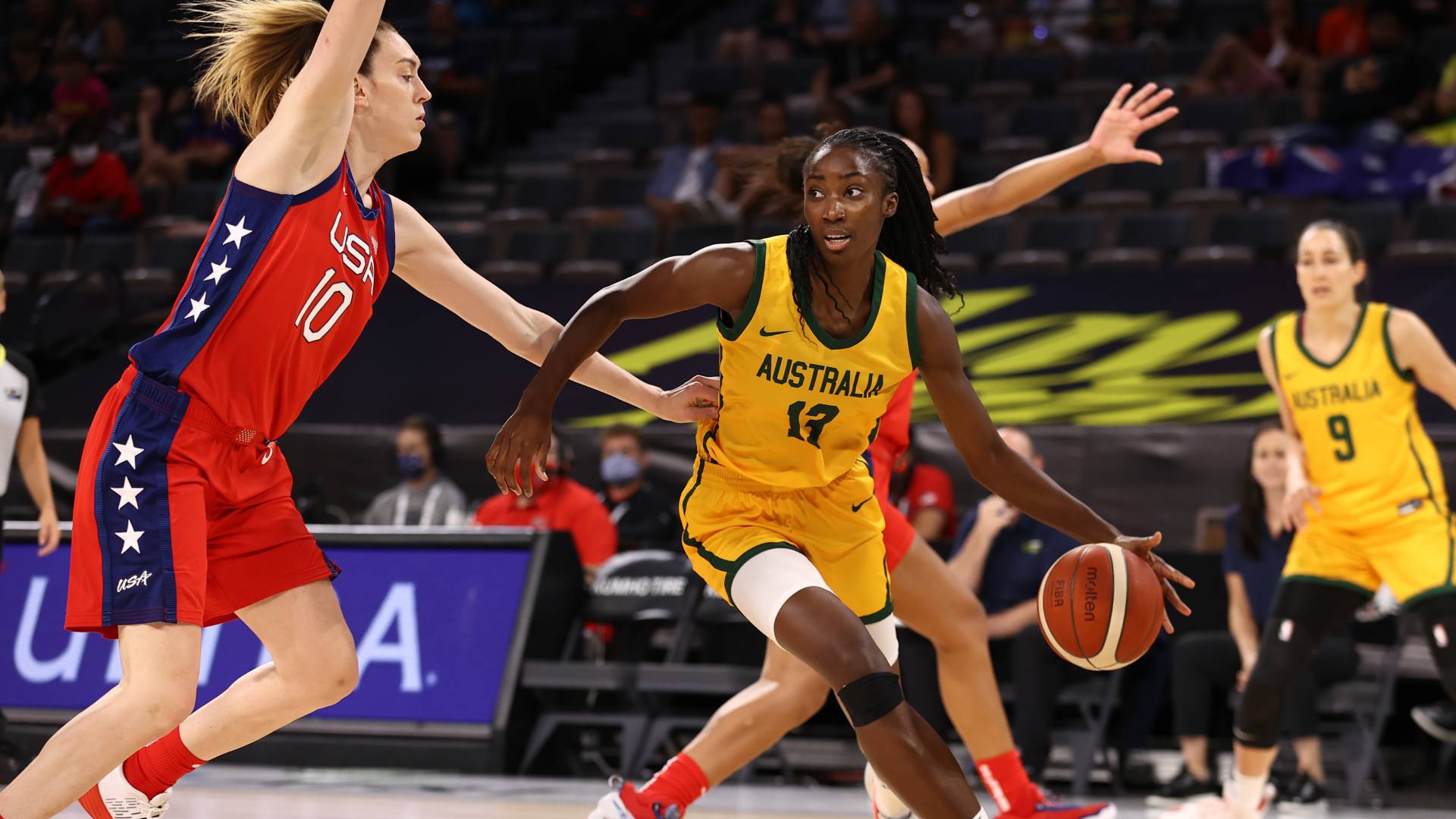 The Americans only won their three pool play games by a combined 37 points, a margin that landed the team in the second seed heading into the knockout rounds.
US, Australia familiar foes in international play
China earned the top seed, going 3-0 with a 56-point margin of victory to out-point the US. But none of that matters now, as every game is win or go home from this point out.
Australia expected to be a medal contender coming into Tokyo, but without star player Liz Cambage, the Australian team went just 1-2 in pool play, squeaking into the playoffs by just three points on a differential over Canada. The team needed a huge second half against Puerto Rico to advance, as it trailed at halftime knowing it needed to win by 25 to go through.
"Knowing before the game that it was a 25-point margin, it's a bit daunting at the back of your mind," Australia captain Jenna O'Hea told reporters. "It wasn't a small number at that."
Now the US and Australia meet up yet again in international play. While the Australians haven't had success against Team USA, they have often been one of its closest rivals. Australia medaled in every Summer Olympics from 1996 through 2012, before going out in the quarterfinals in 2016.
"We're in the quarterfinals playing a team like Australia, who we're very familiar with," Team USA coach Dawn Staley said, via WNBA.com. "Australia will be a formidable opponent because we know each other so well, and we look forward to the challenge of getting out of the quarterfinals."
Americans still getting into gear in Tokyo
FanDuel Sportsbook rates the United States as a 15.5-point favorite over Australia. And while Australia won't likely have the firepower to knock out the Americans, this could still prove to be a serious test of where Team USA stands, and whether someone else could potentially beat the US down the line.
---
Olympic Women's Basketball Odds (via FanDuel Sportsbook)
China (-5) vs. Serbia
USA (-15.5) vs. Australia
Japan (-2.5) vs. Belgium
Spain (-1.5) vs. France
---
None of the first three victories by the United States were particularly convincing. The Americans only beat Nigeria by nine. They then defeated Japan 86-69, followed by a 93-82 win over France. Both of those games were relatively close late. Throw in the fact that Team USA lost to Australia 70-67 in an exhibition during the runup to the Tokyo Olympics, and there's at least a little drama for the normally unbeatable Americans.
The winner of this game will take on the winner of China vs. Serbia. China enters that game as a five-point favorite. On the other side of the bracket, hosts Japan (-2.5) take on Belgium, while Spain (-1.5) faces France.