The United States will look to continue building its 50-game winning streak in Olympic women's basketball on Friday when it takes on Japan in a battle for first place in Group B.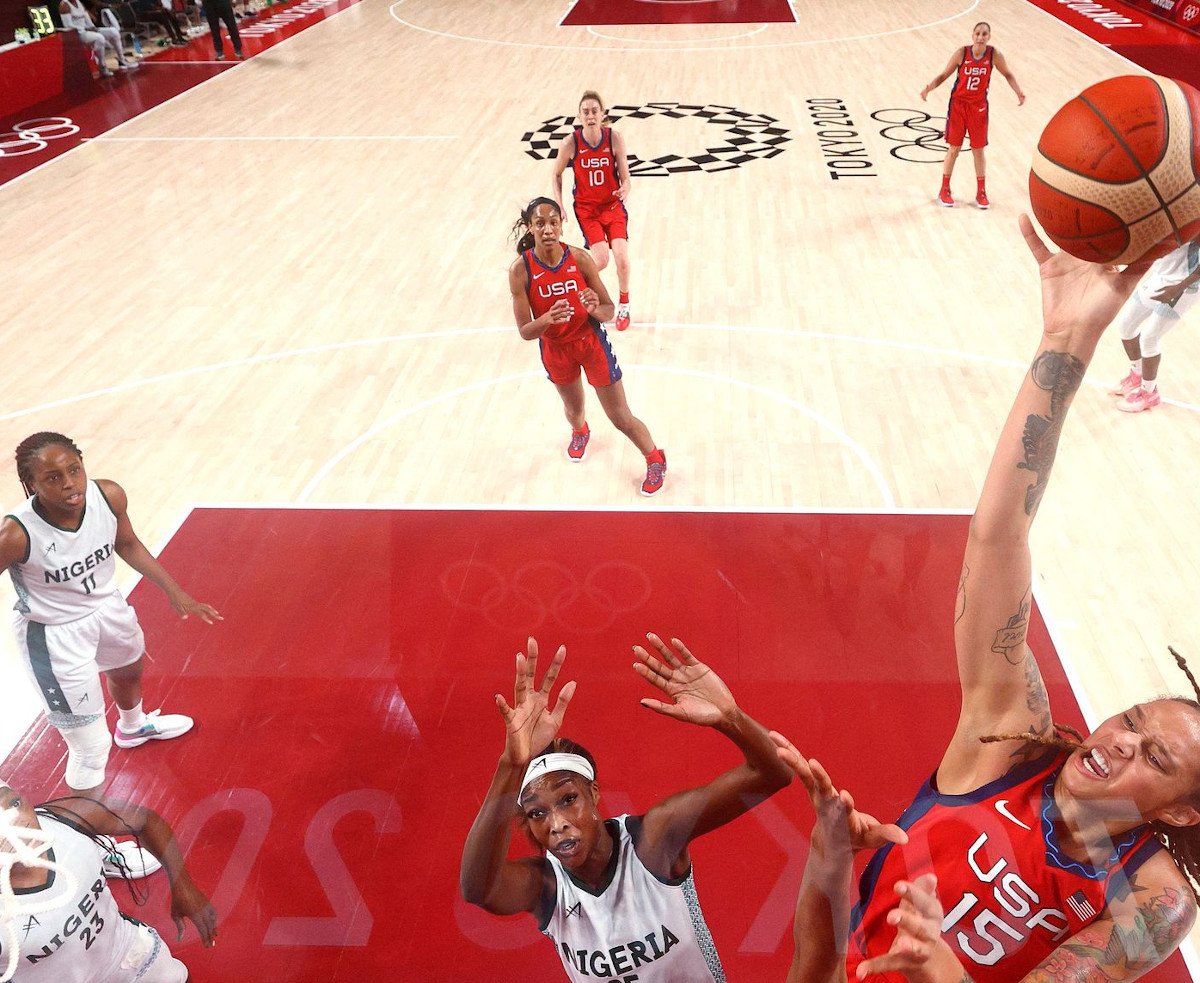 Team USA won its first game over Nigeria, but the final score was closer than many expected.
Nigeria challenges Americans, comes up short
Nigeria jumped out to a 20-17 lead at the end of the first quarter. The US then used a 23-0 run in the second quarter to take a 12-point lead at the half. Nigeria managed to get as close as eight points down with just three minutes remaining in the game before the US ultimately put away the 81-72 victory.
Nigeria used full-court pressure to give the United States trouble at times, though the Americans did enough that the result was never truly in doubt in the second half.
"They like to make the game chaotic," US captain Sue Bird told reporters after the game. "They like to make you do things that you're not used to doing, play a way you don't want to play. It's never going to be pretty against them."
Meanwhile, Japan scored a minor upset by beating France in its opening game. Saki Hayashi led Japan with 12 points as they defeated France 72-68 to put themselves in good position to advance to the knockout rounds.
The Japanese team made 11 3-pointers throughout the game, shooting 41% from behind the arc. The United States will need to be wary of that threat in Friday's matchup.
"This team of Japan, each time you did a mistake on defense, they shoot a 3-pointer and they score," French coach Valerie Garnier said.
Team USA heavily favored over smaller Japan
Despite similar results in their first games, the Americans come into Friday's contest as a massive 19.5-point favorite over Japan. There are obvious reasons for this: the United States roster is filled with WNBA superstars, and the national team hasn't lost since the semifinals of the 1992 Olympics.
Beyond the talent gap, Team USA also enjoys a massive advantage in height. No Japanese player stands taller than 6-foot-1. The United States boasts five players at 6-foot-3 or taller, including center Brittney Griner, who measures 6-foot-8.
This is a problem that Japan deals with regularly in international competition. The French team also stood much taller than their Japanese opponents, and Japan used aggressive defense as an attempt to counter this.
"When it comes to guarding, we're a lot smaller than the French players," Japanese point guard Saori Miyazaki said after the win. "Defense has long been a big part of Japanese basketball and I'm glad it succeeded today."
The United States will also be looking to get a measure of revenge for its 3×3 basketball team. The American women suffered their only 3×3 loss to Japan, dropping a 20-18 game to close out the round-robin portion of the event. Team USA still went on to win the gold medals in the debut 3×3 tournament.