On Tuesday, the Toronto Blue Jays began a three-game series in Boston against the Red Sox, with both teams able to field their full teams – minus any players who recently tested positive for COVID-19. But the Red Sox won't be able to bring their entire team up to Toronto next week, as Canadian laws prevent unvaccinated players from entering the country.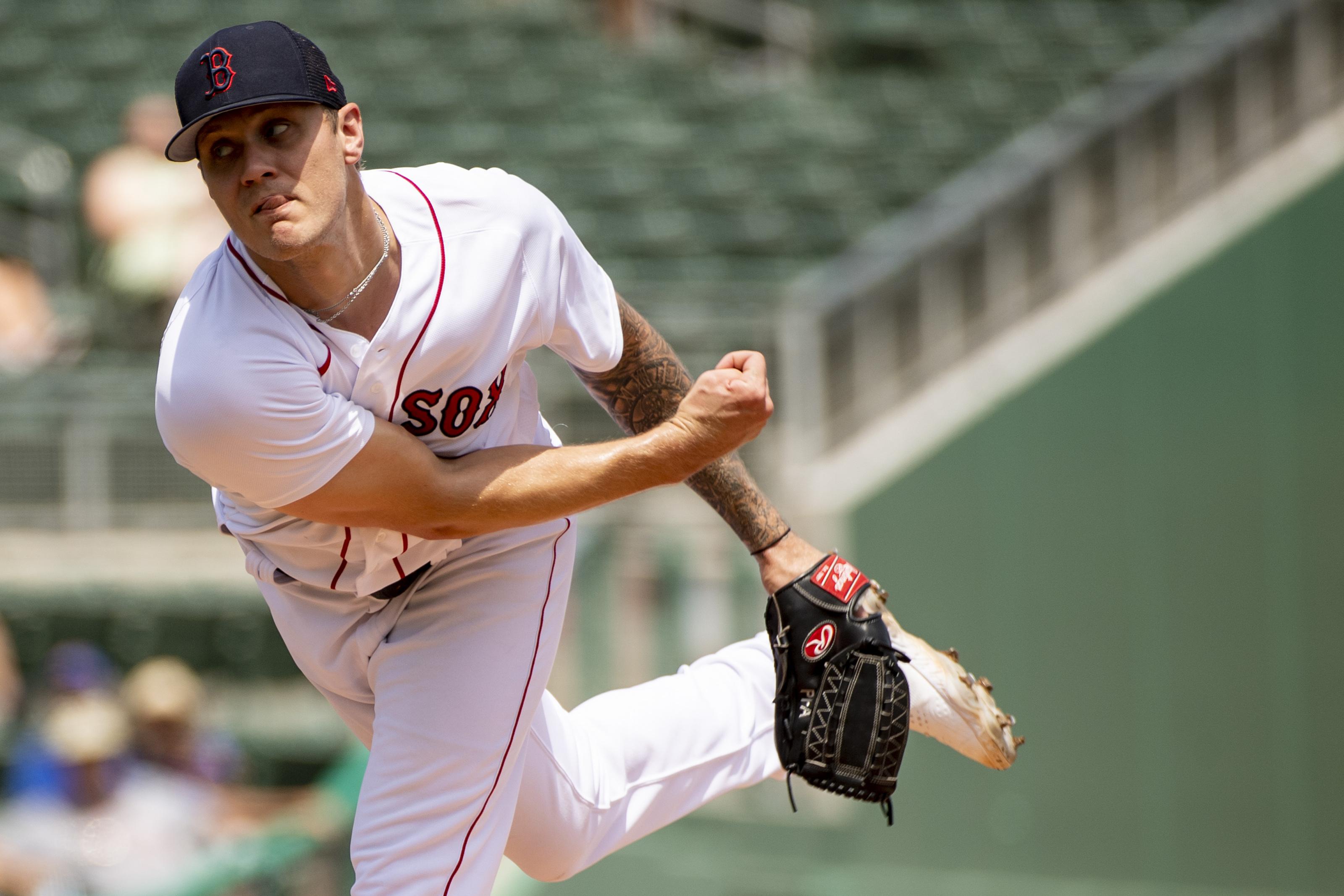 Those rules could end up having an impact on the AL East, as every game matters in what should be a tightly-contested race.
Unvaccinated Houck out for trip to Toronto
The Red Sox are playing this week's series without catcher Kevin Plawecki, as he has tested positive for COVID-19. That's a fact of life for players anywhere, in any sport, and will cause absences throughout the season.
However, individuals must have two doses of a COVID-19 vaccine (or one dose of the Johnson & Johnson shot) at least 14 days before entering Canada. When the Oakland A's recently visited Toronto, they didn't bring catcher Austin Allen or relievers AJ Puk and Kirby Snead. Oakland added all three to the restricted list, a sign that they were likely unvaccinated.
When the Red Sox head to Toronto, they will do so without starting pitcher Tanner Houck. Boston manager Alex Cora says he expects other unvaccinated players not to make the trip as well.
"I'm bummed that I won't be able to make that start," Houck told The Boston Globe. "I think it's a personal choice for everyone whether they get it [the vaccine] or not."
The New York Yankees will make their first trip to Toronto in early May. During spring training, manager Aaron Boone said that some Yankees players remain unvaccinated. Speculation fell on Aaron Judge, who has dodged questions about his vaccination status, and who has supported Kyrie Irving and other unvaccinated athletes.
Blue Jays favorites in tight AL East race
Recently, however, Boone offered a more optimistic take.
"We'll see. I really don't have anything to say about it right now," Boone told reporters on Saturday. "I don't think it's going to be an issue though."
Any advantage the Blue Jays see out of playing teams with depleted lineups in Toronto is purely a reflection of choices made by players, with all of the Jays receiving vaccines to ensure they could play at home. But even if the situation is entirely fair, it still could play a role in determining the AL East race.
The Blue Jays led the AL East with a 6-4 record heading into Tuesday's play. DraftKings Sportsbook rates Toronto as the +135 favorite to win the division. The Yankees (+205), Tampa Bay Rays (+400), and Red Sox (+600) are all expected to fight in a four-way race. FanGraphs projects the Blue Jays to finish with an average of 92.2 wins, with the Yankees (91.2), Red Sox (86), and Rays (82.2) all within striking distance.
That means that every divisional game between these teams could be critical in the final standings. Bettors should be aware that if any star players remain unvaccinated, they could be shooting their teams in the foot and damaging the value of any futures bets on those clubs.