Prior to the start of Opening Day at Yankee Stadium in the Bronx, outfielder and slugger Aaron Judge declined a new contract extension from the New York Yankees that would be worth $30.5 million per season.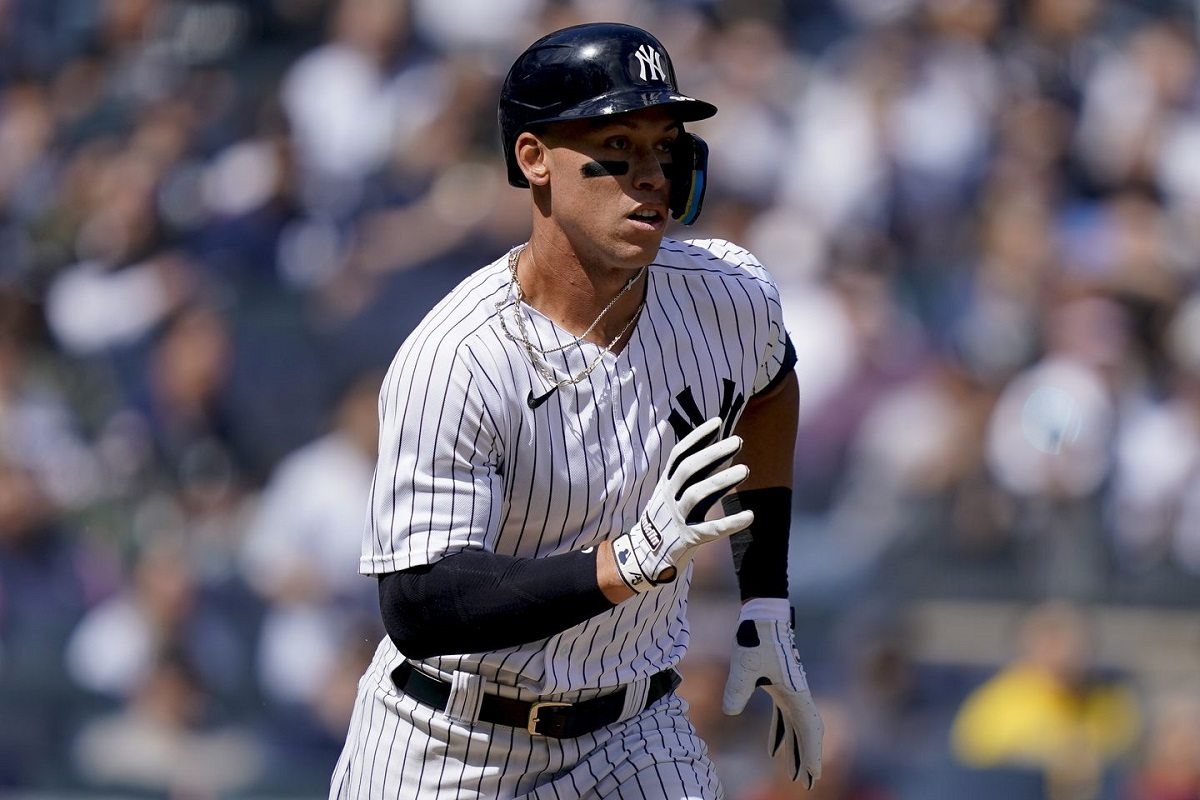 Judge will become a free agent at the end of the season. He will gamble on himself and his health and seek a higher contract in the offseason.
"Unfortunately, we'll be in a one-year setting and a yet-to-be-determined number," said Cashman.
For now, the Yankees and Judge will be headed to arbitration to determine his salary for this season. The Yankees offered $17 million, while Judge requested $21 million. The arbitration hearing is set for June.
In 572 games with the Yankees, Judge smacked 158 home run and drove in 366 runs while slashing at .276/.386/.554.
Gambling on 99
It's unknown how much Judge and his agent were seeking. Judge did not want to publicly state his salary request, but it's got to be north of $35 million.
"I don't like talking numbers," said Judge. "I like to keep that private. That's something I felt like was private between my team and the Yankees, but I'm not going to get into that."
His health has been the main concern for both fans and management. It's no surprise that his best season as a member of the Yankees was his rookie season in which he only missed seven games.
In 2017 — Judge's most prolific season — he hit .284 while crushing 52 home runs and 114 RBI in 155 games. Not counting the pandemic shortened season, last year was only the second time that Judge played more than 113 games in a single season.
In 2020, Judge appeared in 148 games and hit 39 dingers with 98 RBI. He slashed at .287/.373/.544, which is in line with his career numbers.
Judge missed 50 game in 2018 due to a fractured hand after a HBP. In 2019, he missed 60 games with an oblique injury ad fractured rib.
When Judge is healthy, he's a beast at the plate. He's also considered on of the top defensive right fielders in the big leagues with a cannon for an arm. Judge doesn't throw a lot of guys out trying to leg out doubles or triples because his right arm is a deterrent and opposing base rummers know better than to test his arm.
Contract Talks Dunzo
Judge set an opening-day deadline for contract negotiations because as soon as the season starts on Friday, he simply wants to focus on baseball and try to win the pennant.
"I don't want it to be a distraction during the year," explained Judge. "You've got so many things to focus on, and a lot of good things happening. I don't want this to be a distraction for the team, and all year."
Just because the Yankees and Judge were far apart in negotiations doesn't mean that his time in the Bronx is dunzo. Judge indicated he'd like to spend his entire career in pinstripes.
"At the end of the year, I'll be a free agent, and I'll get to talk to 30 teams," added Judge. "The Yankees will be one of those 30 teams."
As a diehard fan, I hope Judge launches 50-plus home runs and helps lead the Yankees to his first-ever World Series appearance. And if that happens, then Judge will get the mega bucks and contract that he wants.