North Carolina and Pittsburgh both know how to score points. Stopping the other team from filling up the scoreboard is another matter entirely.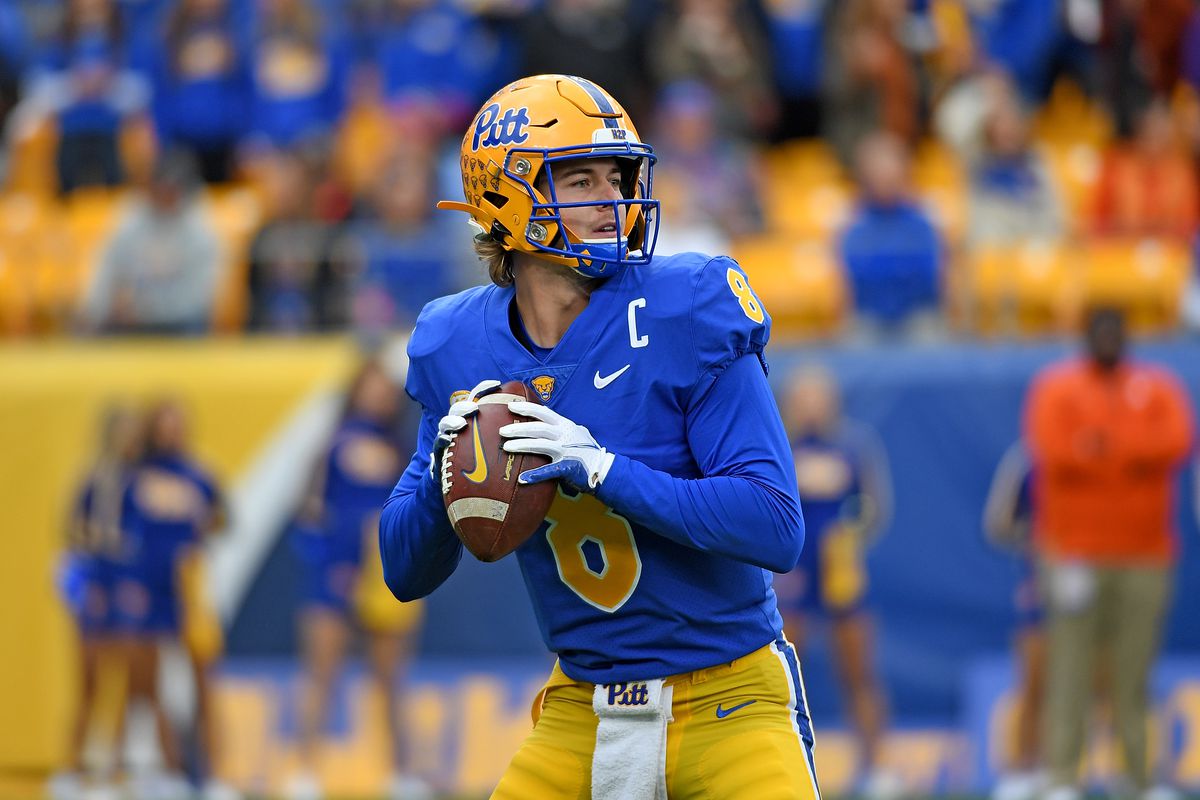 The Tar Heels will visit the Panthers on Thursday night in what should be a high-scoring affair as Pittsburgh looks to solidify its hold on the ACC Coastal Division.
Narduzzi longs for lower-scoring football
FanDuel Sportsbook is among the oddsmakers predicting plenty of touchdowns in the game. The book has set the total at 71.5 for the showdown.
Pittsburgh (7-2) comes in as the No. 21 team in the College Football Playoff rankings. While the Panthers hold little hope of reaching the four-team playoff, they do lead the ACC Coastal Division and will reach the conference title game if they can win out.
UNC (5-4) has no hope of an ACC Championship this year, but the Tar Heels are coming off a big win – though not an upset, as they were the betting favorite – at home over Wake Forest. The Tar Heels beat the Demon Deacons 58-55 last Saturday, ending Wake Forest's hopes of an undefeated season and a potential CFP berth.
Pittsburgh coach Pat Narduzzi watched that game and said it's a sign of how the college game is changing.
"As a defensive guy, that's no fun," Narduzzi told reporters. "58-55, it's chaos. But that's the world we're in. It's two explosive offenses. And we've got two more explosive offenses this week."
Pittsburgh has no trouble scoring points itself. The Panthers are coming off of a 54-29 win over Duke, the fourth time this year they've put up at least 50 points in a game. UNC head coach Mack Brown says senior quarterback Kenny Pickett makes it hard to slow the Pittsburgh offense.
"He's hard to keep in the pocket," Brown told reporters. "And the best quarterbacks in the country, when they get out of the pocket, have the ability to run, or when you come up, throw it over [your] head. And with the 29 touchdowns and [three interceptions], he's very, very accurate."
NFL scouts watching Pittsburgh, UNC quarterbacks
Between Pickett and UNC quarterback Sam Howell, NFL scouts will be watching Thursday night's game very closely. Most 2022 draft projections list Pickett as a first-round choice, and some feature Howell as a late first-rounder as well.
Oddsmakers give Pickett and the Panthers the edge at home on Thursday. FanDuel lists Pittsburgh as a 6.5-point favorite and -250 on the moneyline heading into the game.
Despite the explosive offenses and the number of points these teams can score, Narduzzi says the contest will ultimately come down to the defensive side of the ball.
"It's going to come down to who plays better defense on that day," Narduzzi told reporters. "We've got to step up to that challenge. There's going to be two explosive offenses going at it."