Tyler "Ninja" Blevins, an esports pro and popular Fortnite streamer, appeared on The Tonight Show with Jimmy Fallon, and he responded to haters criticizing professional gamers and streamers.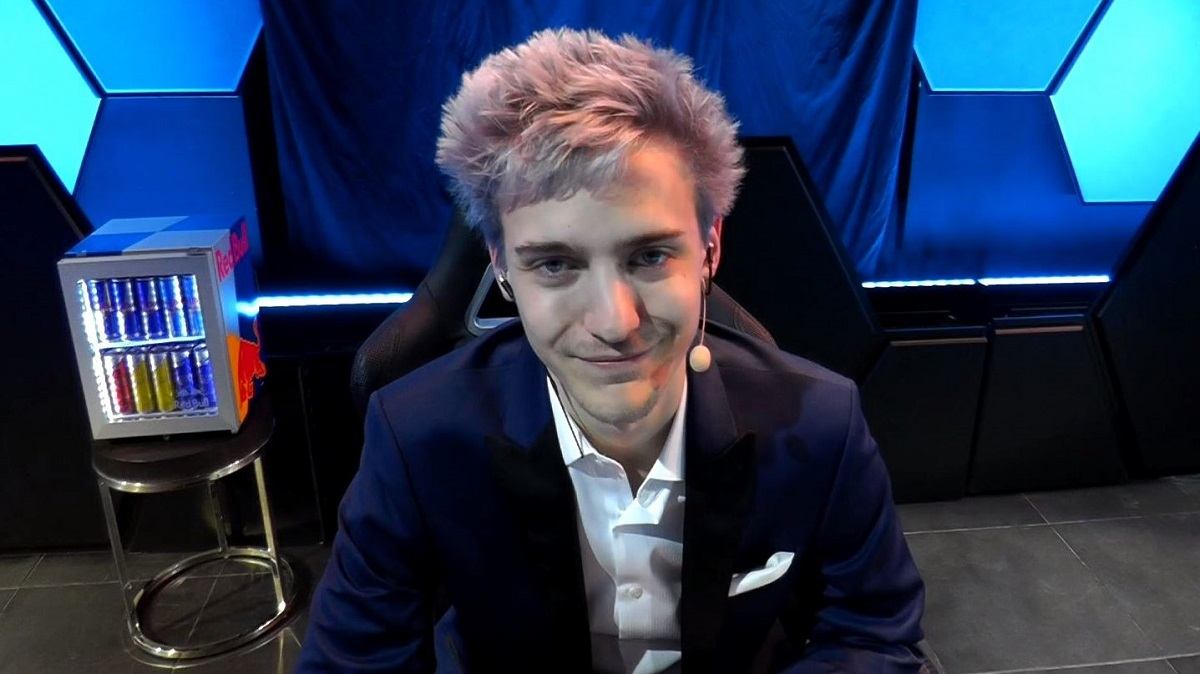 "You watch the NFL because you want to watch people do things that you know you can't," Ninja told Fallon. "It's the same thing with gaming and streaming."
Wait, Ninja Who?
Tyler Blevins grew up in the northern Chicago suburbs. He began his career as an esports professional in 2009 playing Halo 3. Since then, Blevins has played for several professional gaming teams such as Cloud9, Team Liquid, Renegades, and Luminosity Gaming.
In 2017, Blevins joined Luminosity Gaming as a Halo pro. He migrated to battle royale games such as H1Z1 and PlayerUnknown's Battlegrounds (PUBG). In 2017, Blevins began streaming Fornite under his Ninja moniker.
WHO IS NINJA?
Real Name: Tyler Blevins
User Names: Ninja, NinjasHyper
Age: 27
Hometown: Grayslake, Illinois
Twitch Channel: Ninja
Followers: 12.5 million
Games: Fortnite, PUBG, Halo, H1Z1
Teams: Cloud9, Team Liquid, Renegades, Luminosity Gaming
Ninja set a streaming record in March 2018 when he played Fortnite with Drake the rapper and 635,429 concurrent viewers tuned in to watch the two play as a duo.
Ninja made history when he became the first esports pro to grace the cover of ESPN: The Magazine for the September 2018 issue. According to ESPN Magazine, Ninja earns $500,000 a month streaming Fortnite.
Ninja recently won the Content Creator of the Year award at the 2018 Game Awards.
Heeeeeeere's Ninja!
Ninja's appearance on The Tonight Show means that your parents finally know who he is. It's okay if you do not know about Ninja or Fortnite, because your kids certainly do.
Video game streamers have become modern-day rockstars with rabid followers. According to Jimmy Fallon's math, Ninja streamed 142 days worth of content this year. On December 2, Ninja tweeted that he reached 3,800 hours of streaming.
Fallon asked Ninja, "Why would you wanna watch someone play a video game?"
Ninja said, "Why would you want to watch the best of the best play football, soccer, or hockey? It's entertainment. You want to watch people do things you know you can't do."
Fortnite Everywhere
Fortnite is a free 100-person battle royale game released by Epic Games in 2017. You can play solo or team up in squads of two or four. You can play by yourself, or team up with strangers. A game from start to finish takes approximately 30 minutes. That is, if you can survive long enough and make it as the last player standing.
Fortnite is available on every possible platform. The game blew up in March 2018 when it became available on mobile devices. According to Epic Games, Fortnite reached over 200 million users with up to 8.3 million concurrent players. Although it is free to play, Epic Games raked in $1 billion in revenue by July 2018 with in-game purchases, add-ons and skins.
Ninja's Twitch and YouTube channels had become extremely popular before the iOS release, but the mobile release meant he instantly had millions of new fans. After all, the best way to learn how to beat a video game is to watch others play.
Ninja's follower count has drastically risen throughout the year. As of mid-December 2018, Ninja's YouTube followers reached 20 million and his Twitch channel has 12.5 million followers.
When Esports Meets Real Sports
Ninja, in turn, inspired other casual fans and professionals to start their own streaming channels. Even professional athletes caught the Fortnite bug.
NFL MVP candidate Patrick Mahomes is an avid player. JuJu Smith-Schuster, a standout WR from the Pittsburgh Steelers, is an avid player and popular streamer.
Although pro football players enjoy the game, some hockey players on the Vancouver Canucks loved it a little too much, so the team banned Fortnite from the locker room and on road trips.
Fortnite's boom in popularity also has a downside as it flirts the razor-thin line between passion and addiction. Bloomberg recently published an article stating parents were concerned with their children's growing addiction to video games, such as Fortnite.