FC Barcelona agreed to terms with Sergio Aguero and Memphis Depay, who will strengthen the team's attack ahead of next season. Both players will come at no cost, as they are free agents.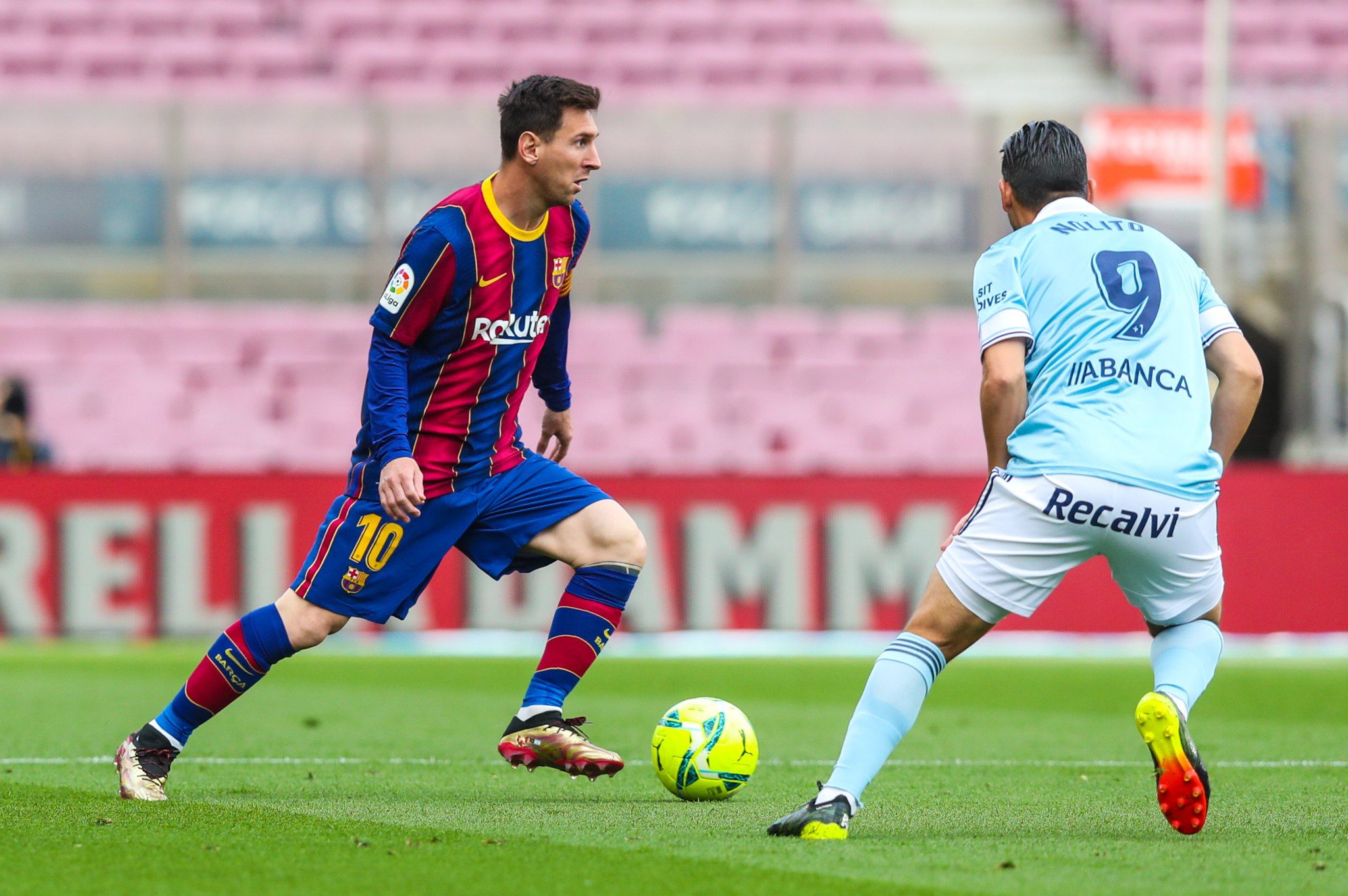 Aguero will end his 10-year stay at Manchester City once the current campaign concludes. The 32-year-old Argentinean will also take a massive pay-cut from the yearly $17 million contract he's currently on at City. Aguero is going to bank $12.5 million over the next two seasons, adding a Champions League bonus in case Barcelona wins the competition while he's at the Camp Nou.
The attacker's desire to play alongside his best friend, Leo Messi, made him ignore all other offers. Aguero is Manchester City's all-time top goal-scorer, and broke numerous other records at the club. He's leaving Manchester as a cult figure, with the team's bosses ready to build a statue in his honor.
Aguero has the chance to win his — and City's — first Champions League trophy next Saturday when the English champions go to Porto for their final against Chelsea.
But before that, Aguero will play his last domestic game at City when Pep Guardiola's team faces Everton at home on Sunday. Some 10,000 fans will be allowed into the stands. Guardiola is sure Aguero will enjoy the farewell he deserves.
"His performances when he was fit were incredible," Guardiola said. "I'm sure the fans who'll get into the stadium will give him his tribute and gratitude for what he's done for this club in terms of titles, numbers, and performance. He's been incredible."
Another 'gift' for Messi, Depay is close
Apart from Aguero, Barcelona convinced Memphis Depay to accept their offer. The 27-year-old Dutchman is out of contract at Lyon, so no transfer fee is required. Depay, a former Manchester United player, spent the last four-and-a-half years at Lyon, scoring 75 goals in 176 official games. In 2020, Depay overcame a terrible ligament injury, coming back in style. He netted 22 times in 39 games this season.
The forward was spotted in Barcelona at the beginning of the month while he was trying to find a new home in the city.
Talking to French paper L'Equipe, Depay confirmed Barcelona "are interested in signing me," but said "other clubs are in the race. I've not decided my future at the moment." Catalonian paper Sport is sure there is an agreement to sign Depay, though.
If they had to pay transfer fees to their respective clubs, Barcelona would have needed more than $100 million to sign Aguero and Depay.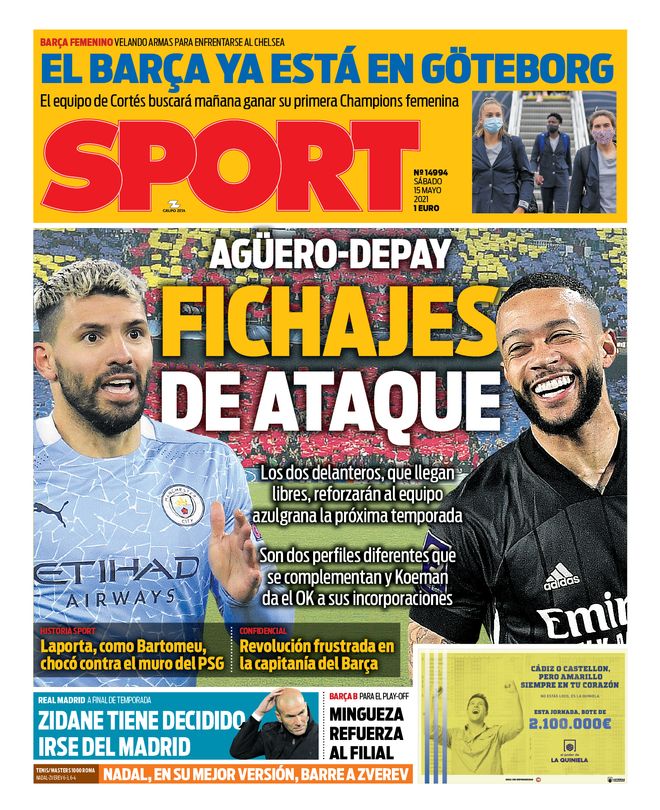 Barcelona, desperate to take the crown back
The Catalonian giants are going to finish the La Liga season third or fourth, depending on the results in the last round of the championship. Barca will end the league away at last-placed Eibar, while Sevilla, who's fourth, with two points less, will host 15th-placed Alaves.
Barcelona only won two points in its last three games, destroying their chances of winning La Liga. They allowed arch-rivals Atletico and Real to sprint away right when it mattered most.
Barcelona left the Champions League race in the Round of 16 after being beaten by PSG. Paris' glamorous club ended Barca's hopes with a 4-1 win at the Camp Nou in the first leg. The game showed Barca is far from what it should be. Dutch manager Ronald Koeman eased pressure when Los Cules won the Cup last month, but the tension is mounting again. The disappointing end to the season might cost him his job.
Messi postponed his plan to leave and is expected to renew his expiring contract. His message for the club's hierarchy was clear: make signings that will give Barca back its shine. Aguero and Depay are just the first two names on a list meant to revamp the Catalonian giants.