Turkish prosecutors are accusing New York Knicks center Enes Kanter of being a member of a terror organization, and are seeking an international warrant for his arrest.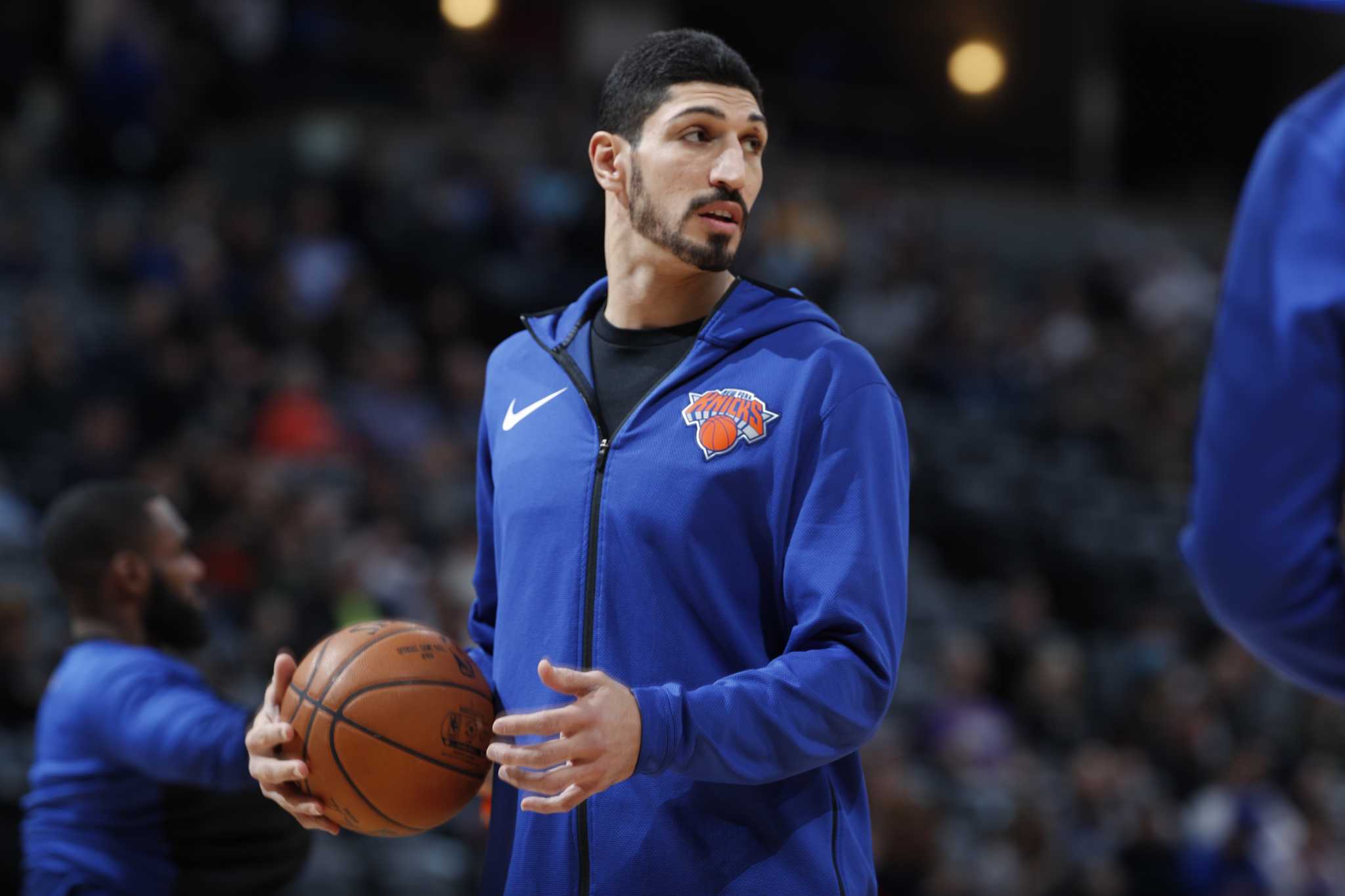 According to Turkish newspaper the Daily Sabah, the Istanbul chief prosecutor's office has prepared an extradition request for Kanter, saying that he is tied to Muslim cleric Fethullah Gulen, who is currently living in the United States.
Kanter's Association with Gulen Draws Istanbul's Ire
Gulen and his allies have been targeted by Turkish President Recep Tayyip Erdogan since 2013, when Erdogan accused Gulen and his volunteer educational movement of being behind a series of corruption investigations.
Erdogan has also accused Gulen of being behind a failed coup attempt in 2016. However, American officials have rejected efforts to extradite Gulen, saying they have no evidence he is connected to any terrorist activity.
Kanter responded to the reports on Twitter on Wednesday, saying the Turkish government "can NOT present any single piece of evidence of my wrongdoing."
Turkish Government can NOT present any single piece of evidence of my wrongdoing. 🤷‍♂️

I don't even have a parking ticket in the US 😂 (True)

I have always been a law-abiding resident. 😇 https://t.co/DxLgvFcTST

— Enes Kanter (@Enes_Kanter) January 16, 2019
Kanter's association with Gulen has come with some serious consequences for the 26-year-old center. An outspoken critic of Erdogan, Kanter saw his Turkish passport revoked in 2017, and has said that he is afraid to travel outside of North America for fear that Turkish agents could kidnap or kill him.
Kanter Skipping London Game
That means that Kanter won't be traveling to London with the Knicks for their game against the Milwaukee Bucks on Thursday.
"I talked to the front office and they said I'm not going because of that freaking lunatic, the Turkish president," Kanter told the New York Daily News. "There's a chance I can get killed out there. So that's why I talked to the front office. I'm not going so I'm just going to stay here, just practice."
Kanter expanded on its thoughts in an editorial published in The Washington Post on Tuesday.
"Erdogan uses Interpol, the international law-enforcement organization with 194 member nations, as a tool for having his critics arrested in other countries," Kanter wrote. "I do not yet have US citizenship, or a US passport, which could offer me protection, so I can't risk traveling overseas."
According to Kanter, the Knicks organization has stood behind him despite the difficulties his stance has caused for the team.
"Some of my teammates and coaches don't understand what I'm doing by speaking out, but they support me, for which I am grateful," he wrote. "They have become part of my surrogate family here in the United States."
Turkey: Gulen Manipulating All-Star Voting
The Turkish Consulate in New York responded to Kanter's statements, saying that he is a radical terrorist who has been brainwashed by Gulen. The consulate even suggested that the All-Star voting was manipulated by Gulen and his supporters.
"One of the orders disseminated to the Gulenists through this program was to support Enes Kanter's All-Star bid through internet voting," the consulate said in a statement to the Daily Mail.
Kanter ultimately finished eighth among Eastern Conference frontcourt players in fan voting. On the season so far, Kanter is averaging 14.4 points and 11 rebounds per game for the Knicks.