It was a bad week for President Donald Trump, but oddsmakers believe it could get even worse. They have adjusted their lines for the chances of Trump getting impeached, and it is at its lowest mark since he was elected.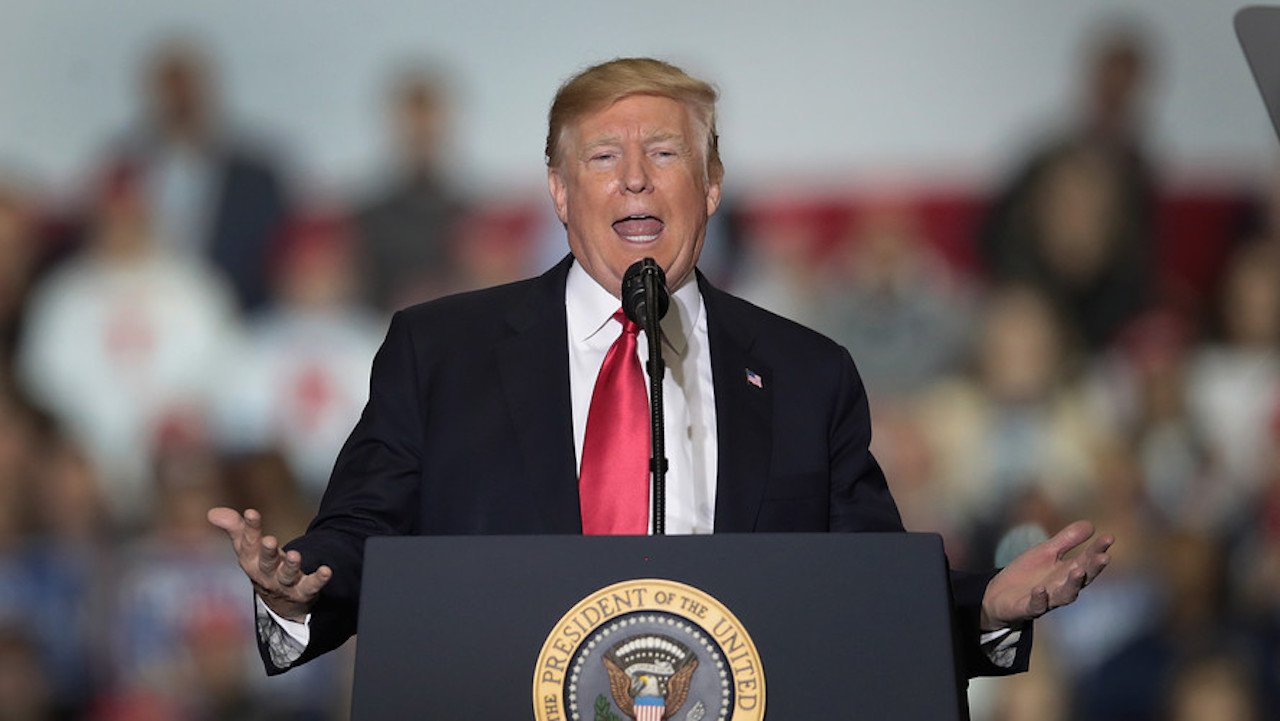 Bovada now has the chances of him being impeached at +120 for yes, -150 for no. That is down from -200 for a yes a month ago. PaddyPower has it as 6/4 yes, 1/2 no, also a drop from July. Bookmakers do believe if he dodges impeachment, however, he would be re-elected in 2020.
Ladbrokes spokesman Alex Apati told the Express newspaper in London that sportsbooks have been busy adjusting odds after news of two Trump associates in trouble with the law.
"It's been a busy week in the world of politics and the latest news has led to punters predicting an impeachment before the end of Trump's first term," Apati said.
Plea Deal, Convictions Move Markets
Trumps impeachment odds had already taken a hit after his one-on-one with Russian President Vladimir Putin in Helsinki in July. The meeting was heavily criticized by both republican and democrat congressmen, and brought up the issue of whether Russians meddled in the 2016 election.
Then this week two members of inner circle are facing jail time for financial crimes, one relating to Trump's election. Former campaign manager Paul Manafort was found guilty on two counts of bank fraud, five counts of tax fraud and one charge of failing to disclose foreign bank accounts.
That verdict was quickly followed by news that Trump's former personal lawyer Michael Cohen had reached a plea deal with federal prosecutors on eight criminal counts including tax fraud, false statements to a bank and campaign finance violations tied to his work for Trump. The most damaging to the president was Cohen's assertion that Trump directed him to make payments from campaign funds to women he believed could negatively affect his run for the White House.
Cohen attorney Lanny Davis said in a statement: "This is Michael fulfilling his promise made on July 2nd to put his family and country first and tell the truth about Donald Trump. Today he stood up and testified under oath that Donald Trump directed him to commit a crime by making payments to two women for the principal purpose of influencing an election. If those payments were a crime for Michael Cohen, then why wouldn't they be a crime for Donald Trump?"
Trump and Giuliani Defiant
Meanwhile, Trump and his new attorney Rudy Giuliani have made numerous statements defending the president's actions, and predicting doom and gloom if he was impeached.
Trump went on Fox News and said the economy would be ruined if Congress tried to take such a measure against him.
"I tell you what, if I ever got impeached, I think the market would crash, I think everybody would be very poor," Trump said on Thursday. You would see numbers that you wouldn't believe in reverse."
Giuliani followed that up with remarks that the US people wouldn't tolerate an impeachment.
"You'd only impeach him for political reasons, and the American people would revolt against that," Giuliani said. "I think it's inevitable that he won't be impeached. President Trump is completely cleared."