Creative Minister was good enough to hit the board in the second leg of the Triple Crown and good enough to earn a spot in the third leg of the Triple Crown. Now, we'll see what he can do against easier competition in Friday's restricted Curlin Stakes at Saratoga.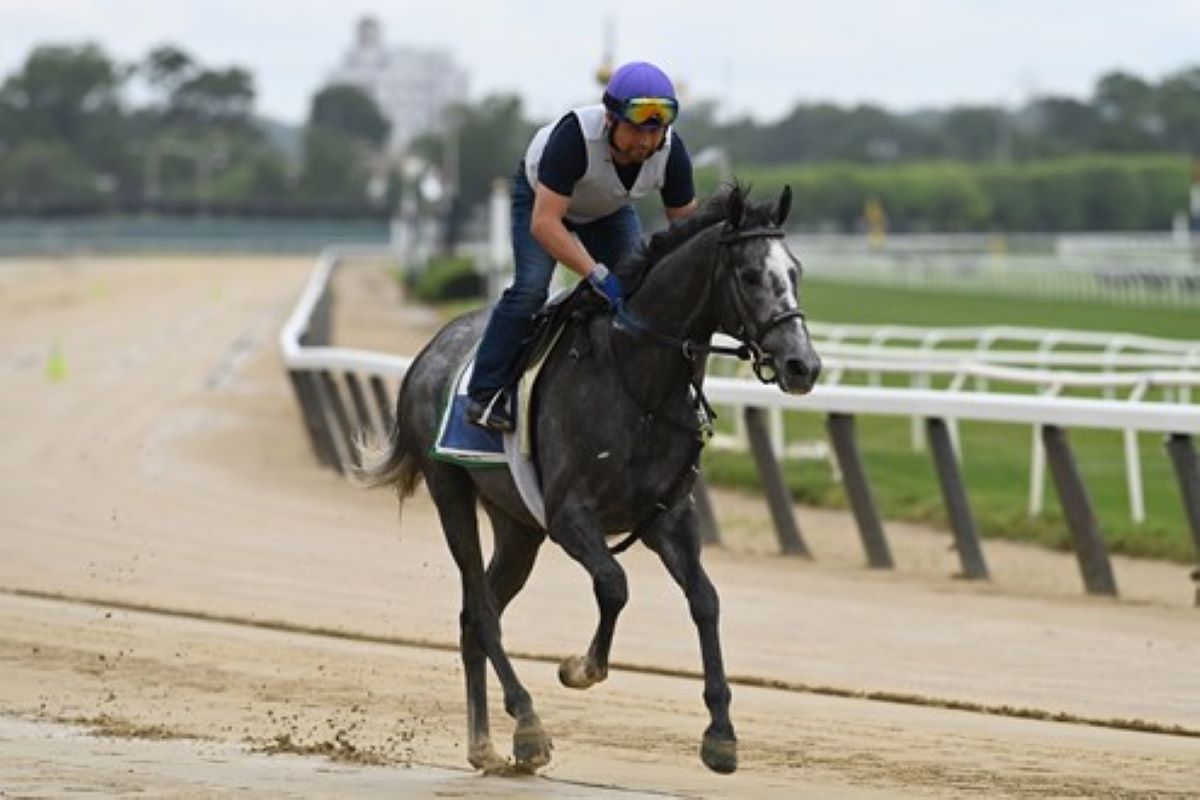 The nine-furlong Curlin is restricted to 3-year-olds who haven't won a graded event at one mile or longer this year. It's used as a combination testing race/launching platform for the deep end of the sophomore pool: the Grade 1 Travers Stakes. Run well in the Curlin and the Travers becomes a realistic next step.
In the 13-year history of this race, only one horse pulled off the Curlin-Travers double. That was V.E. Day in 2014.
Trainer Kenny McPeek is optimistic Creative Minister can merit discussion here. Provided he runs like he did in the Preakness Stakes. His 100 Beyer Speed Figure from that race not only reflected a third-place finish, but is the best Beyer in the Curlin field.
Can Creative Minister dominate here?
That excited McPeek, a minority owner of the Creative Cause colt. Because Creative Minister wasn't Triple Crown nominated, McPeek and his connections plunked down $150,000 to supplement Creative Minister into the Preakness. They did that after he romped to victory in an allowance on the Kentucky Derby undercard two weeks earlier.
They were rewarded when Creative Minister ran a strong race in his first graded stakes outing.
"It was an excellent race. He stepped up to a high level real quick there and he's going to need to run back to that," McPeek said. I think this will be a good spot. It should be a race that sets him up good for a Travers run."
Manic Preakness, depressive Belmont
That was the manic half of Creative Minister's Triple Crown run. The depressive half came three weeks later in the Belmont Stakes. McPeek was less excited after his flat, fifth-place finish at Big Sandy. That fifth, coming by 12 lengths, was Creative Minister's first off-the-board finish.
"He didn't handle the racetrack at Belmont. He struggled with the surface over there for some reason and unfortunately, that didn't work out," McPeek said.
Creative Minister gets stablemate Wolfe County for company in the nine-horse race. He arrives off a score at Churchill Downs in a 1 3/16-mile maiden special weight last month.
Creative Minister has a running mate here
The two worked out together Saturday on Saratoga's Oklahoma training track with Creative Minister firing a 1:00.66 five-furlong bullet.
"They worked well. It was a good maintenance breeze and (they) got a good blow out of it," McPeek said.
Joining them in the Curlin are Chad Brown's Artorius, who's making his stakes debut. Todd Pletcher answers with allowance winner Be Better and stakes winner Make It Big. Bill Mott sends Gilded Age.
Golden Glider, who finished eighth and last in the Belmont Stakes, is one of three two-time winners rounding out the field.