Boston Red Sox fans had been disappointed with new signing Trevor Story, as the shortstop-turned-second baseman seemed unable to reproduce the offensive numbers he put up at Coors Field. But Story showed there's still life in his bat on Thursday by hitting three homers against the Seattle Mariners.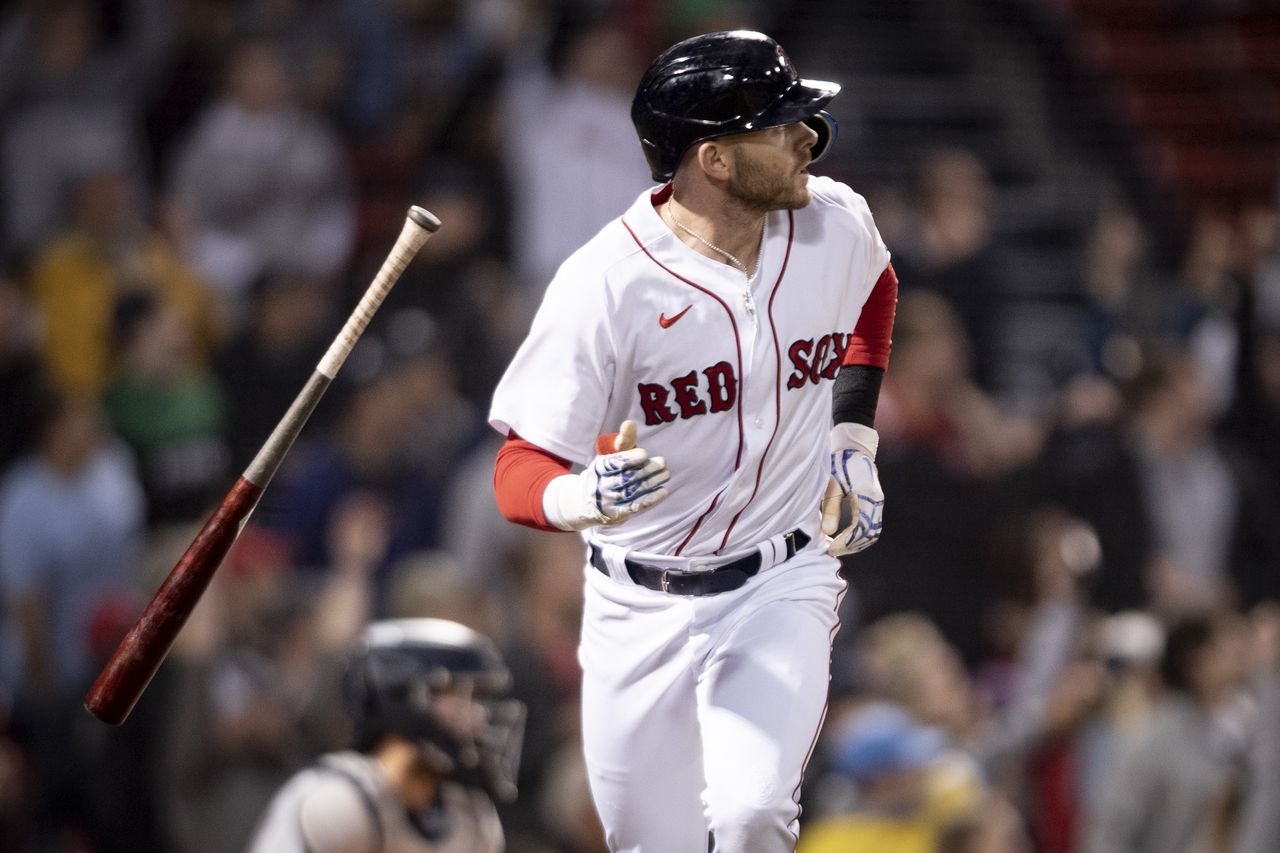 Story went 4-for-4 with five runs and seven RBIs in the 12-6 win at Fenway Park.
Story sets new mark for second basemen
One brilliant night won't turn Story into an MVP candidate. FanDuel Sportsbook offers odds on Story, as it does for almost all notable players, but he's a +25000 longshot for the award.
Still, Story's big night will provide some hope for a Red Sox team that has struggled to find its footing early in the season.
"It was special," Story said after the game. "Like I've said, this is the best place. It's a great atmosphere and an unbelievable place to play every night. To do it here is something I'll remember forever."
Story had previously hit three home runs in a game once before, back in 2018 for the Colorado Rockies. Yet this game proved even more special for the 29-year-old. Story also stole third base in the sixth inning. That made him the only second baseman ever to hit three homers and steal a base in the same game, according to the Elias Sports Bureau.
In one game, Story produced as much offense as he had shown for most of the season. Heading into Thursday, he was hitting .205 with only two homers and 16 RBIs. He raised his average 25 points and more than doubled his home run total on the night.
Boston struggling to stay in playoff contention
Red Sox manager Alex Cora says this might be a sign of things to come for his second baseman.
"The at-bats are getting better," Cora told reporters. "He keeps working hard at it and he's a good athlete. He will hit. We know that. He's feeling comfortable in the environment and it's just a matter of time. Today was outstanding."
The Red Sox will need every ounce of help they can get from Story if they want to get back in the playoff race. After Thursday's win, Boston sits at 16-22, 12 games behind the New York Yankees in the AL East standings. The Red Sox are already four games out of a wild card position, less than a quarter of the way through the season.
FanDuel now rates the Red Sox as +5000 outsiders to win the AL East. Even making the playoffs will be a tall task at this point. FanGraphs estimates Boston has just a 25.7 percent chance of making the postseason, though it also projects the Red Sox to end up somewhere around .500 by the end of the season.