The truncated MLB hot stove season continued to fire on all cylinders this weekend, as both Carlos Correa and Trevor Story signed big deals with new teams.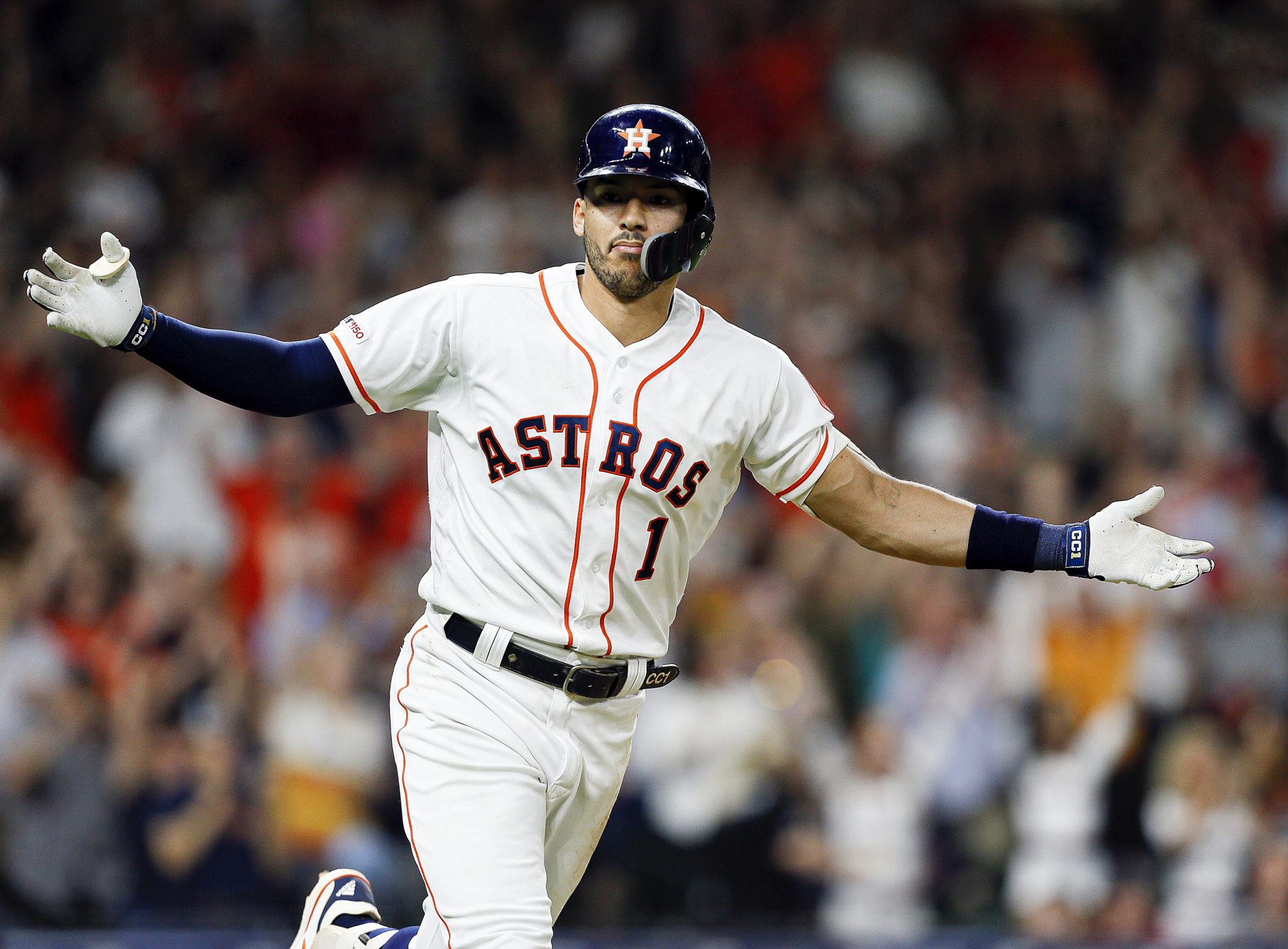 Correa signed a three-year, $105 million contract with the Minnesota Twins early on Saturday morning.
Correa surprises pundits, teammates with Minnesota move
The Twins pulled off the stunning move, outbidding bigger clubs like the New York Yankees, Boston Red Sox, and Los Angeles Dodgers to land the consensus top free agent on the market.
Correa spent the first seven years of his career with the Houston Astros, making two All-Star teams and winning the 2017 World Series with the club. The 27-year-old shortstop played well in 2021, hitting .279 with 26 homers and scoring 104 runs in the season.
Many around baseball have expressed surprise that Correa decided to sign with a smaller-market team that doesn't appear ready to compete for a title. That group includes at least one of Correa's former teammates.
"I was surprised. I wasn't expecting that," Astros second baseman Jose Altuve told reporters on Sunday. "Obviously we're going to miss him. He's a great player and a great guy inside the clubhouse. He was one of our leaders."
The Twins have also signed starting pitcher Sonny Gray in an apparent move to compete this year. But oddsmakers aren't expecting Minnesota to be among the teams fighting for an AL pennant, let alone a World Series championship.
DraftKings Sportsbook lists the Twins as the +500 second pick to win the AL Central, far behind the Chicago White Sox (-195). Minnesota is also a +5500 choice to win the World Series in 2022.
---
---
Boston signs Story to play second
In terms of trying to contend for hardware, the Red Sox signing of Trevor Story makes a bit more sense. Boston picked up Story for $140 million over six years, securing a strong right-handed bat who can play both middle infield positions. The Red Sox will play Story primarily at second base, as Xander Bogaerts will continue to get the lion's share of time at short.
Like Correa, Story has spent his entire career with one team, staying with the Colorado Rockies for his first six seasons. The two-time All-Star hit .251 with 24 homers in 2021 — a relatively down year for him. Given that Story played half his games at hitter-friendly Coors Field, there have been concerns over his numbers – and particularly his power – in a new ballpark.
Still, Red Sox players are happy with the signing.
"I've always said that if you can play shortstop, you can play anywhere," versatile Red Sox veteran Enrique Hernandez said, via ESPN.com. "So I don't doubt one bit that he's going to be able to transition smoothly to second base and help us win some ballgames and help us get to October and deep into October."
DraftKings considered Boston an outside contender for a World Series at +2200. The Red Sox face a major hurdle in the deep AL East, as Boston still ranks as the fourth pick to win the division at +550. The Blue Jays (+185), Yankees (+195), and Tampa Bay Rays (+300) are also projected to contend for the divisional crown.