Sonny Gray will get the opportunity to revitalize his career with a new team, as the former All-Star pitcher was dealt from the New York Yankees to the Cincinnati Reds on Monday.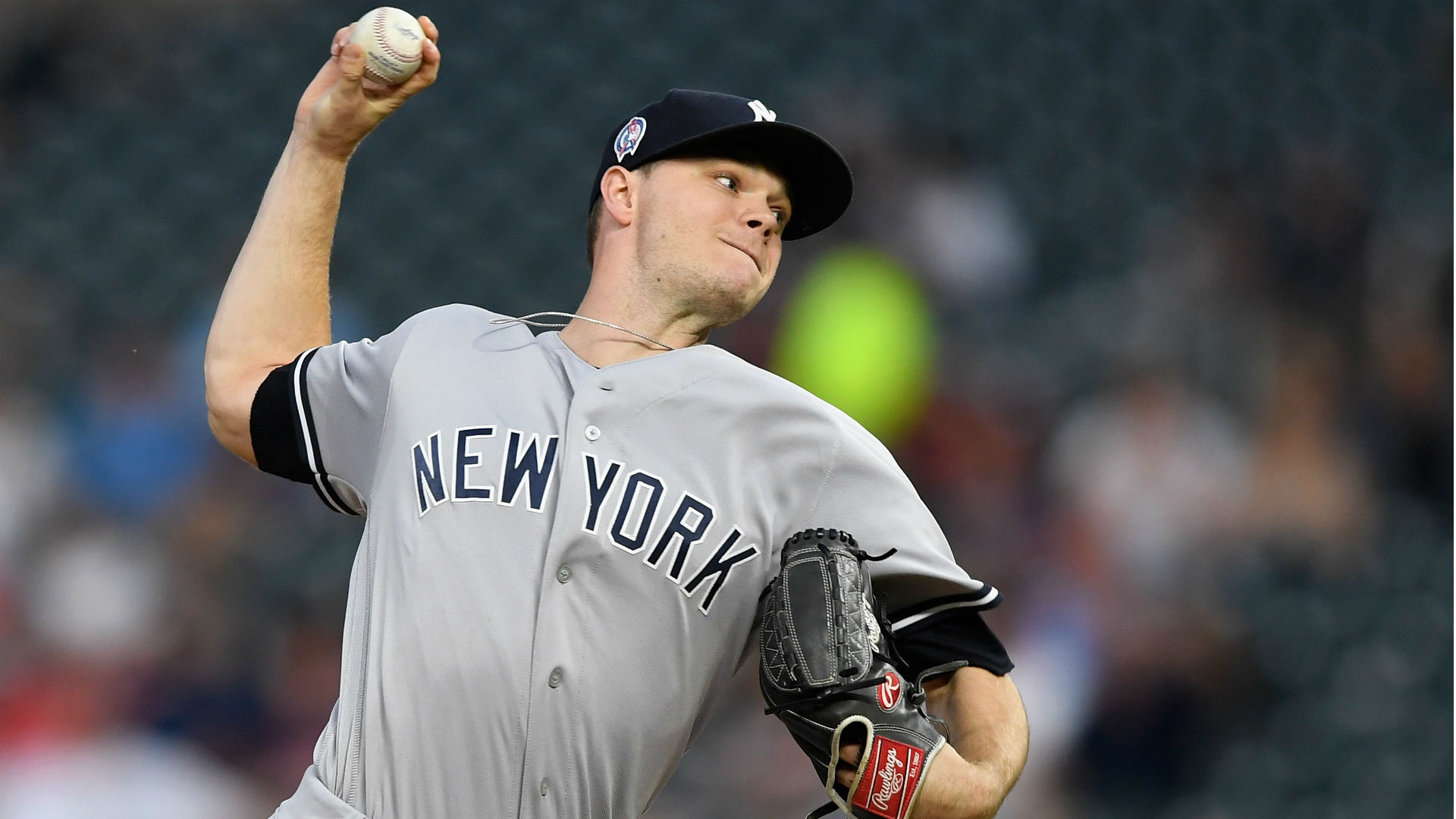 In exchange, the Yankees received a competitive balance draft pick and minor league second baseman Shed Long. New York then immediately traded Long to the Seattle Mariners for outfielder Josh Stowers, who was Seattle's second-round pick in the 2018 draft.
Gray Signs Three-Year Extension  
While both sides had agreed to the deal, it was contingent on Gray reaching a contract extension with the Reds, as he was only under contract for the coming year. Cincinnati was able to reach an agreement with the hurler by a Monday deadline, signing Gray for three more years for a total of $30.5 million. There is also a $12 million club option for the 2023 season.
Gray spent the early part of his career as a key member of the Oakland Athletics' rotation. His best year came in 2015, when he made the All-Star Game, finishing with a 14-7 record and a 2.73 ERA.
He was dealt to the Yankees at the 2017 trade deadline and helped New York in the stretch run. However, his 2018 season was disappointing. Gray finished with an 11-9 record but posted a bloated 4.90 ERA, pitching solidly on the road but poorly at Yankee Stadium. New York did not include Gray on their postseason roster, and general manager Brian Cashman made his intention to trade the starter public.
College Reunion for Gray
The Reds will hope that Gray's struggles in New York were just an aberration for an otherwise reliable pitcher. Not only might the change in scenery help in general, but Gray will also reconnect with pitching coach Derek Johnson, who coached him at Vanderbilt during Gray's college days.
Gray says that his struggles last year should only help him become more resilient going forward.
"I honestly think you can go through some hardships at times and come out the other end better than you ever were," Gray told the Cincinnati Enquirer. "I learned a lot [last season]. Unfortunately, I got to sit and watch a little bit more than I would have liked. I got to learn a lot, not only about baseball but about myself and about what makes me tick and what makes me go."
Reds Aim to Compete, But Face Uphill Climb
Gray is the third starter brought in to strengthen the Cincinnati rotation this year, as the Reds have also acquired Tanner Roark from the Nationals and Alex Wood – along with Yasiel Puig, Matt Kemp, and Kyle Farmer – from the Dodgers.
Even with those moves, however, bookmakers find it unlikely that the Reds will content in a loaded NL Central in 2019. William Hill lists the Reds as a 125/1 pick to win the World Series, far behind divisional favorites like the Chicago Cubs (12/1) and Milwaukee Brewers (14/1). Meanwhile, the Yankees (13/2) are among the favorites to win a championship in the coming season, though the defending champion Boston Red Sox (6/1) are seen by many as the team to beat in the AL East.
Image: