While the mess that was the Topps MLB NFT launch frustrated potential buyers, it also showed that there's heavy demand for the product. Prices have spiked significantly over the past week, showing again that there are plenty of people who want to get their hands on the digital baseball cards.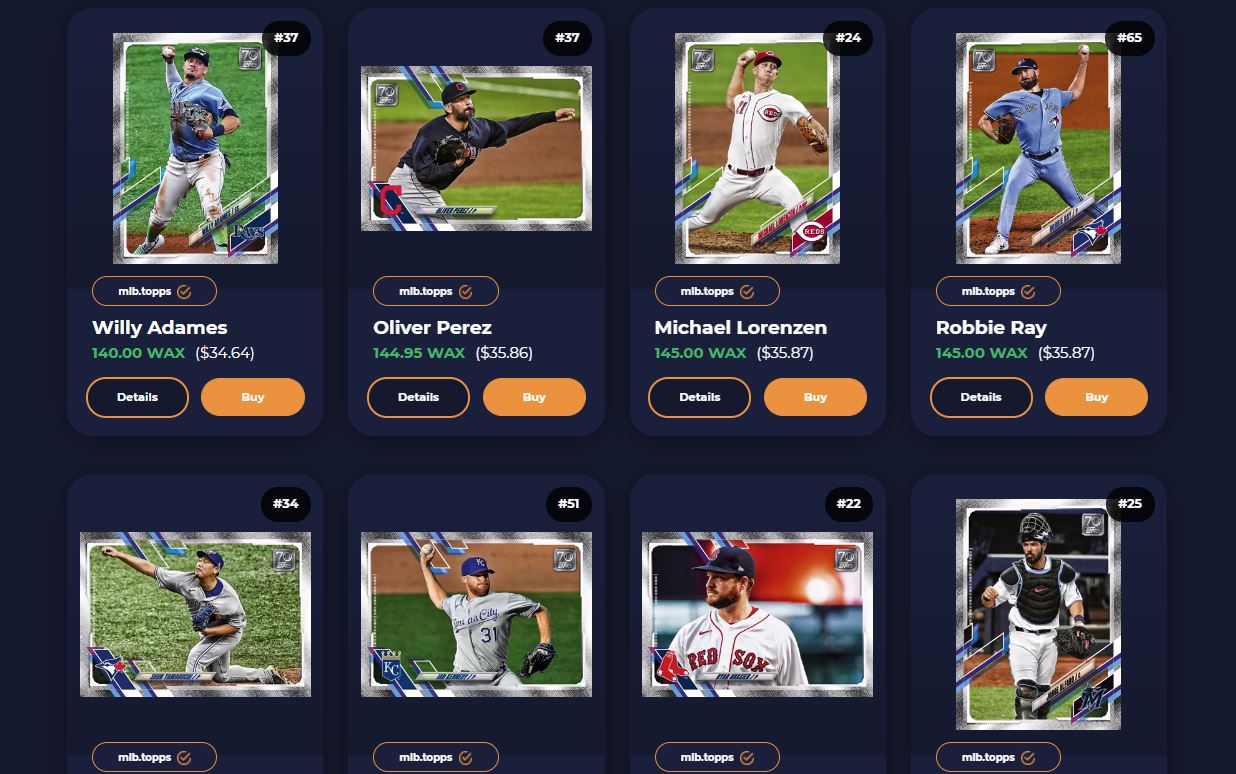 If you're a collector, it's easy enough to buy a few cards of your favorite players (unless you're on a budget and want a Mike Trout). But investors are looking for assets that will appreciate in value going forward. Here are three specific items I'm targeting when it comes to investing in the Topps MLB NFT collection.
Star players: The blue-chip stocks of collectibles
Whether you think of traditional sports cards or fairly established NFT collections like NBA Top Shot, we all know that star players carry a premium. Even in collectible card games, a few of the most useful and desirable cards command the most money in each set. So saying it's wise to invest in star players won't come as a shock.
But this is about more than present-day value. In physical sports cards, we've seen that, in the long run, most cards barely appreciate in value at all. Nobody's looking to buy up cards of utility infielders from the 1980s. On the other hand, rare cards of superstars continue to rise in value over time.
That means that in the long run, superstars – and potential superstars – are largely the only players I'm looking to hold on to. I've made a point of selling off a lot of my initial holdings in lesser players to expand my exposure to Trout, Ronald Acuna, Fernando Tatis Jr., Shohei Ohtani, Jacob deGrom, and a few other top players who are already driving the boom in the overall market.
Don't (always) rip open that pack
One aspect of collecting that has gained a lot of attention in recent years is the value of sealed product. While individual cards go up and down in value, sealed product tends to continue to rise in price. There's a simple reason for this: every time someone opens a box of cards, there's one less sealed box in the world. Over time, sealed product becomes quite rare.
While the majority of Topps MLB NFT packs have been opened, thousands of Standard and Premium packs remain sealed to this point. Unlike in NBA Top Shot, these packs can already be sold and traded, and have already risen significantly in value.
That doesn't mean you can't open packs: there's plenty of value inside them, and, quite frankly, it's more fun than sitting on them. But consider keeping some of your packs unopened for later sale. This is also true for the craftable packs, such as the 1952 retro packs that users can acquire right now by trading in some specific cards. Once there's no longer a way to make those packs, they should rise in value for months and years to come.
The one guarantee in the Topps MLB NFT
The initial Series 1 release provided certain print runs of various classes of cards. Topps minted 2,657 of each common, 402 of each rare, and 83 of each epic. Scarcity drives value, so lower print runs equate to higher prices.
Some eagle-eyed investors have noticed that there are no guaranteed maximums for most cards, all the way down to Legendary Exclusives (barring the one-of-one unique cards). The one exception? Epic Exclusives include hard cap numbers in their NFT information.
Topps made just 70 of each 70th Anniversary edition card, and 76 of each Independence Day variant. It appears that those numbers are set in stone. That means that even if Topps reprints other cards, you can be sure that these cards will remain very hard to get in the long run.
I've been targeting these cards, with a focus on the 70th Anniversary editions. I believe they'll be worth nearly as much as the Legendary Exclusives – some of which Topps has already minted nearly 30 of – in the long run. However, the Epic Exclusives are much easier and much more affordable to purchase at this point.