The Tokyo Olympics organizing committee isn't ruling out the possibility of a last-minute cancellation as the number of COVID-19 cases among athletes and other personnel continues to rise ahead of the Summer Games.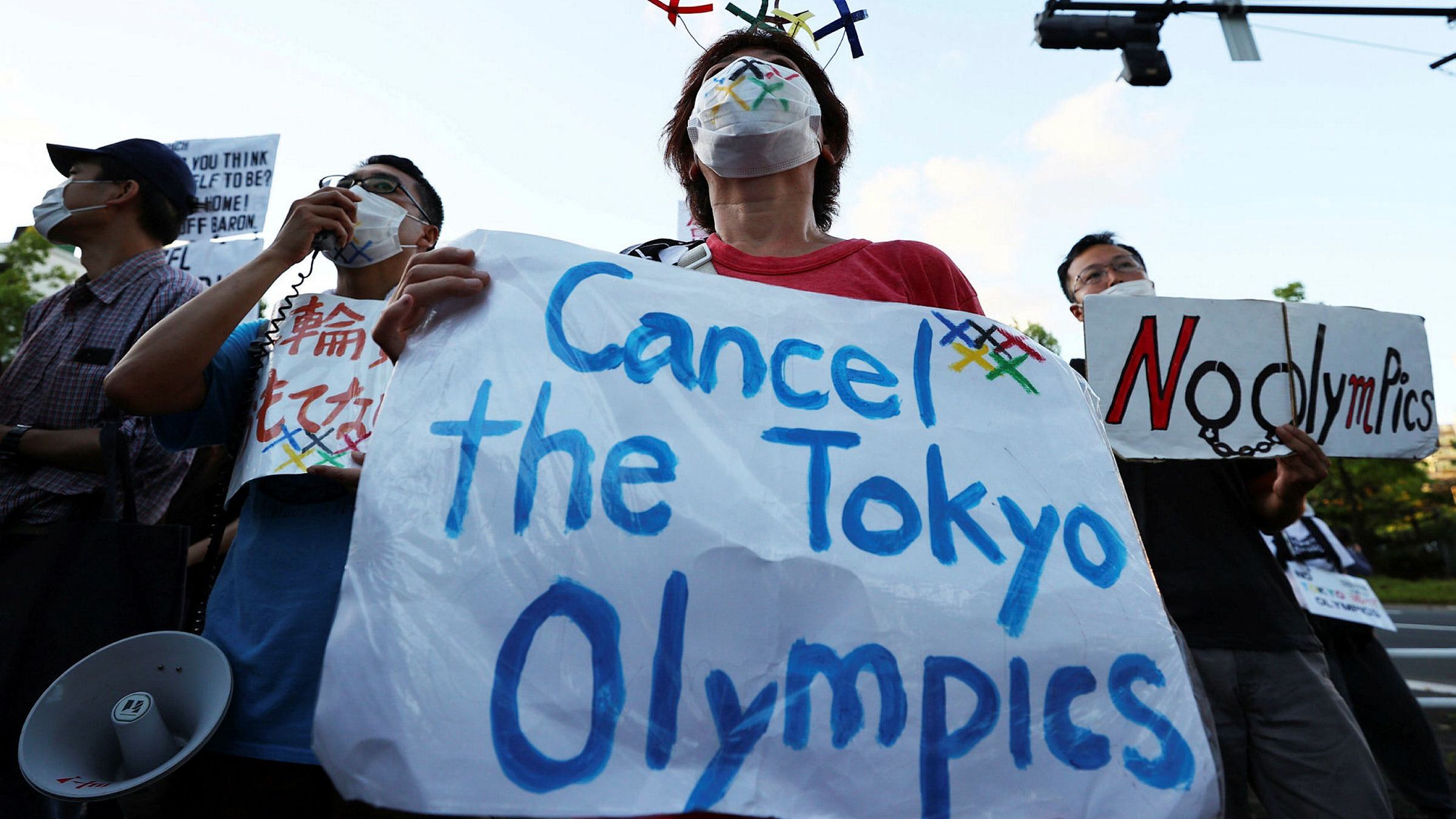 Assuming the current schedule remains in place, the opening ceremony will kick off the 2020 Tokyo Olympics on Friday.
Sponsors bail as athletes test positive
Some sponsors, including Panasonic, Fujitsu, and NEC Corp have already said they won't attend those ceremonies. Meanwhile, Toyota is pulling all of its Olympic television ads in Japan, though the company says its US marketing campaign will go ahead as planned.
"Toyota is not adjusting any US marketing plans for the Olympics. Nothing has been cancelled or altered," a spokesperson for NBCUniversal said, via Deadline.com. "No advertiser in the US has asked to cancel their Olympics plans."
So far, 71 individuals accredited for the Tokyo Olympics have tested positive for COVID-19 since July 1. That includes a number of athletes who have tested positive and, in some cases, are now out of the competition.
US tennis star Coco Gauff dropped out of the Olympics after testing positive for the coronavirus. US women's gymnastics alternate Kara Eaker also tested positive this week, as did Czech beach volleyball player Ondrej Perusic. Japan expects to play South Africa in men's soccer on Thursday – a day before the opening ceremony – but the South Africans may struggle to field a team.
Such incidents have led some to say that the Olympic bubble has already burst.
"My biggest concern is, of course, that there will be a cluster of infections in the [athletes] village or some of the accommodation and interaction with local people," Kenji Shibuya, former director of the Institute for Population Health at King's College London, said via ESPN.com.
Japanese public opposes Tokyo Olympics
Between the deluge of negative headlines and positive tests, organizers now admit that cancellation is at least on the table.
"We can't predict what will happen with the number of coronavirus cases," Tokyo Olympics CEO Toshiro Muto told reporters. "We have agreed that based on the coronavirus situation, we will convene five-party talks again. At this point, the coronavirus cases may rise or fall, so we will think about what we should do when the situation arises."
The Japanese public has overwhelmingly opposed the Tokyo Olympics throughout the pandemic. A majority still want to stop the Games just days before the competition begins. A recent poll in the Asahi newspaper found that 55% of residents oppose the Olympics going ahead.
Still, experts believe the Tokyo Olympics will begin on schedule, for one important reason: money.
"The TV money and partnership money is just too large," Patrick Rishe, a sports business professor at Washington University in St. Louis, told CNBC.com. "To use the word 'unprecedented' would underscore just how truly unique this Olympics is going to be."