The Asahi Shimbun, the second-largest circulating newspaper in the world, is calling for the postponement or cancellation of the Summer Olympics, joining a chorus of Japanese stakeholders who say the Tokyo Games shouldn't go forward.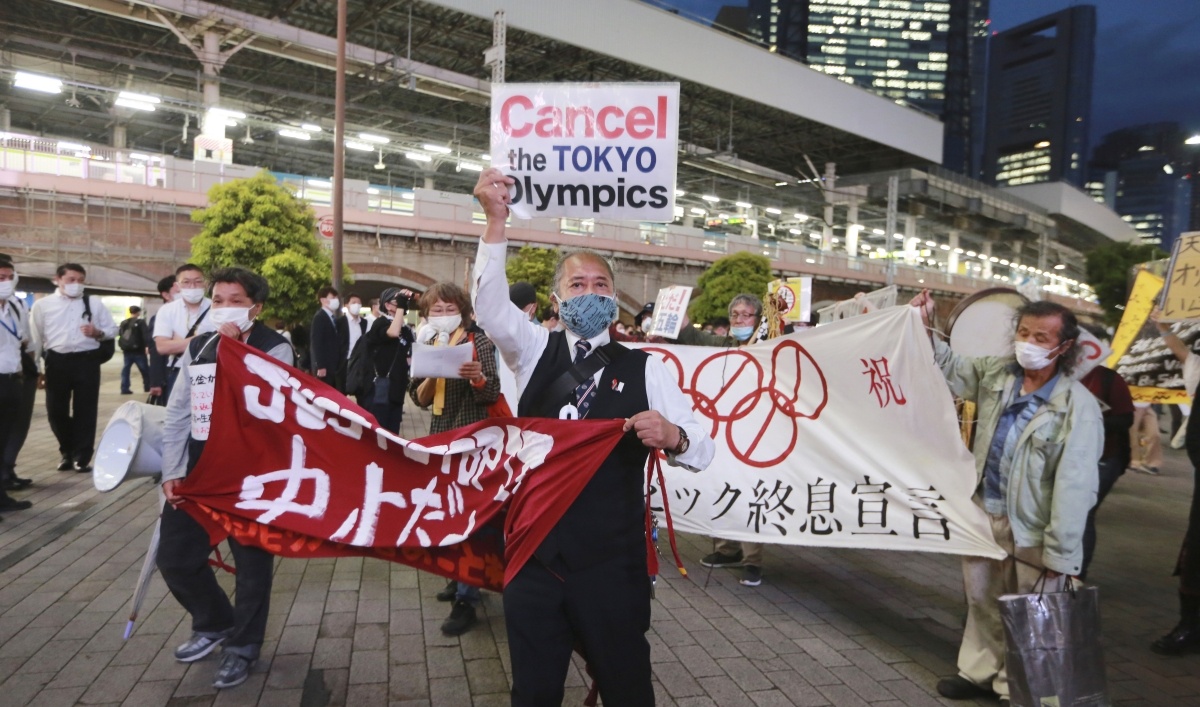 The COVID-19 pandemic pushed back the 2020 Summer Olympics, which are scheduled to start on July 23, by a full year.
Asahi: 'Beyond reason' to hold Tokyo Olympics
Throughout 2021, questions have persisted over whether Japan is ready to host the Olympic Games this summer. Only about 5% of the Japanese public have received their vaccinations. The city of Tokyo plans to extend its current state of emergency past May 31, meaning that declaration could potentially last into the Games themselves.
The Asahi became the first major Japanese paper to come out against hosting the Olympics. The paper is one of several newspapers – not to mention many other media outlets – that are sponsoring the Summer Games.
"It is simply beyond reason to hold the Tokyo Olympics and Paralympics this summer," The Asahi wrote on its editorial page. "We demand that Prime Minister Yoshihide Suga evaluate the situation calmly and objectively, and decide against holding the Olympics and Paralympics this summer."
The paper also took aim at International Olympic Committee vice president John Coates. Last week, Coates said that the Games would go forward even under extraordinary circumstances.
"Coates stated his view that the Games can be held under a state of emergency," the editorial reads. "Coates' thinking was clearly at odds with popular sentiment in Japan, and his attitude of saying 'yes' to the Games without presenting any supporting evidence served only to remind us anew of the IOC's self-righteousness."
Organizers face mounting pressure to postpone games
According to The Guardian, polling shows that up to 83% of Japanese citizens don't want the Summer Olympics held in Tokyo. So far, neither local organizers, the IOC, nor the Japanese government have given any indication that they are planning to cancel the Olympics despite mounting pressure, both at home and abroad, to postpone the Tokyo Games.
In April, the British Medical Journal called on organizers to reexamine the decision to go forward with the Olympics. On Monday, the US State Department advised American citizens against traveling to Japan, issuing a Level 4 advisory – the highest level of caution. Japanese officials say that the advisory won't impact the USA's participation in the Games.
"We have also received an explanation from the United States that the decision to raise the travel advisory level to Level 5 is not related to the dispatch of the athletes from the United States," Japanese chief cabinet secretary Katsunobu Kato told reporters on Tuesday.
Yet there seems to be very little public support for the Tokyo Summer Olympics to take place as scheduled, and that has led some prominent voices in Japan to ask exactly who these Games are being held for.
"Right now, more than 80% of the nation's people want the Olympics postponed or canceled," Masayoshi Son, CEO and founder of SoftBank Group and the owner of the SoftBank Hawks NPB baseball team, told reporters. "Who is forcing this to go ahead, and under what rights?"