Odds for the NCAA Men's Basketball Championship could be affected by the news that the FBI had arrested four assistant coaches for bribery and corruption charges and placed three other programs under investigation. One online betting site Bovada had taken future odds off its website and more could follow suit.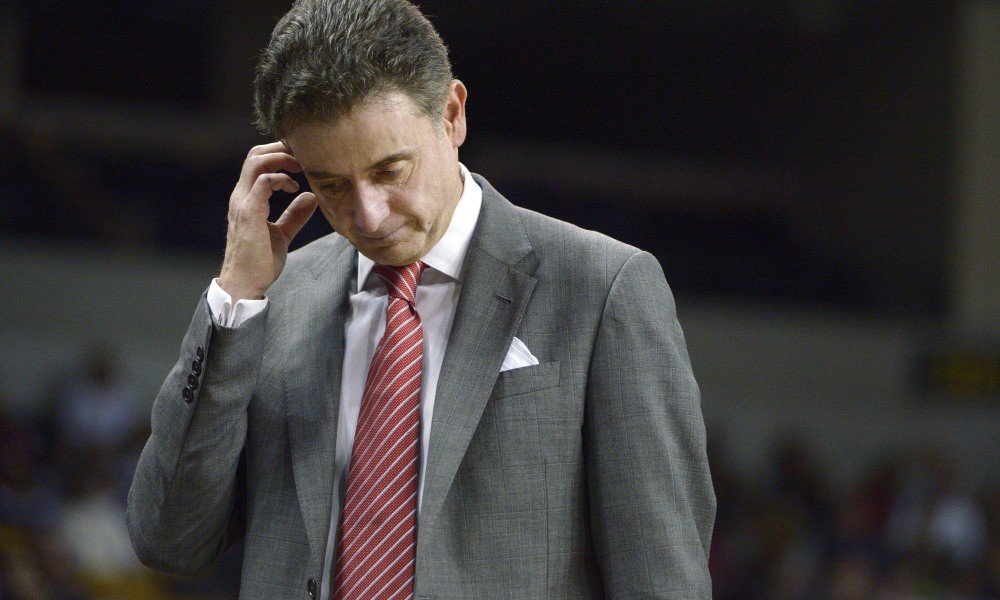 The scandal has rocked the sport where it is alleged that coaches took bribe money from Adidas to steer blue chip high school recruits to colleges that had sponsorship deals with a particular university. Also six others were charged, including a financial adviser was arrested for giving money to college personnel so a player would use him once he graduated and went to the NBA.
Wednesday Louisville Coach Rick Pitino was placed on unpaid administrative leave and could be fired from the job he has had for 16 years. A source told the Louisville Courier-Journal that he was one of the unnamed people in the indictment. The four assistants arrested were Emanuel Richardson, University of Arizona, Auburn's Chuck Person, Oklahoma State's Lamont Evans and USC's Tony Bland.
Other Schools Involved
When the indictment was revealed on Tuesday by acting United States Attorney for the Southern District of New York Joon H. Kim, three schools and several players were included but not named. South Carolina, Louisville and Miami have all acknowledged they were the unnamed universities in the indictment.
South Carolina was where Evans was a coach before moving to Oklahoma State. They might not receive much heat since he left there in 2016. Louisville and Miami might be in more serious trouble.
In the nearly 200-page indictment an agent, an AAU coach and Adidas representatives scheme, with the apparent consent of the UM coach, to solicit $150,000 from Adidas marketing director Jim Gatto to help secure a highly coveted recruit believed to be Orlando's Nassir Little. Representatives for the player denied he received money.
The biggest revelation came from Louisville, where the school's president sidelined both Pitino and Athletic Director Tom Jurich because of the reports. ESPN reported Wednesday that the 65-year-old coach was the unnamed person in the indictment, though he has denied any involvement.
Futures Odds at Risk
The NCAA is awaiting more information before it rules on these university's fate, but they run the risk of being declared ineligible for the April 2018 tournament. That will obviously affect the future odds, which is why some sportsbooks have taken them down.
The named universities were all on the board at William Hill Sportsbooks and Paddy Power. Arizona was the second choice at 10-1 to win the tournament. Louisville was anywhere from 14-1 to 20-1, but without their legendary coach and star recruit, those odds will certainly go higher.
USC was at 28-1 but PaddyPower placed them at 60-1 after the news broke. Miami is anywhere from 40-1 to 80-1, while South Carolina was 100-1. Auburn was 150-1 and Oklahoma State was 250-1.
One proposition bet offered by an internet betting site is who will be the new head coach at Louisville. Pitino's former assistant Mick Cronin, who is now at Cincinnati, is the leader at plus-600. Buzz Williams of Virginia Tech and Chris Mack at Xavier at next at plus-800.