Former welterweight champion Keith Thurman will return to the ring after a layoff of two-and-a-half years to face off against Mario Barrios at the Michelob Ultra Arena in Las Vegas on Saturday night.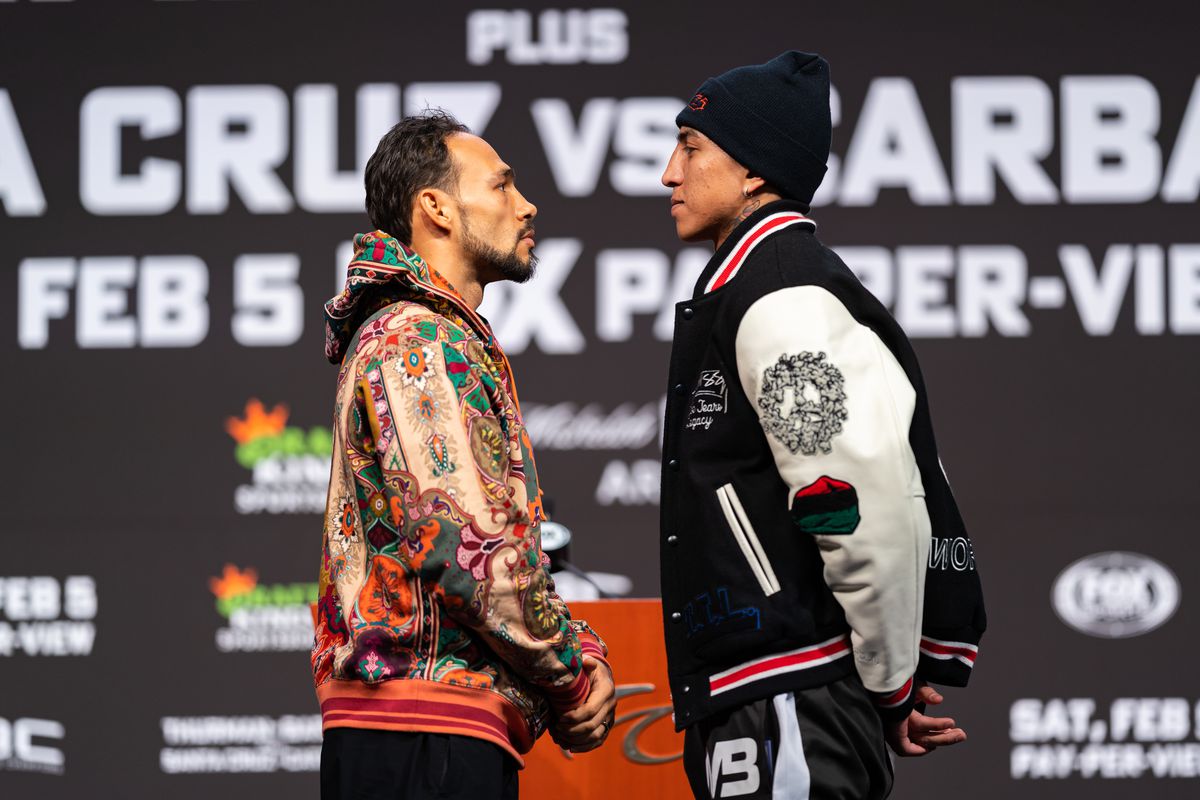 Thurman (29-1, 22 KOs) last fought in July 2019, when Manny Pacquiao beat him by split decision to take away his WBA title belt.
Thurman sat out due to injuries, COVID
According to Thurman, the long layoff came as a result of a hand surgery after the Pacquiao fight.
"We had a fusion of bones here in the left hand," Thurman told Yahoo Sports' Kevin Iole. "Metacarpals. Those bones came together. I have two staples in my left hand now. But it's strong than ever. That took 10 months."
Thurman says he had opportunities to box since then, but didn't want to do so without fans in attendance during the COVID-19 pandemic.
"After a Manny Pacquiao fight, the most exciting fight of my career, it wasn't enticing," Thurman said. "I love the oohs and ahs, whether I'm taking punches, whether I'm giving punches. It fills my soul and fills my heart. It fulfills the warrior spirit within me. So when I got the phone call, I said no."
Despite the long layoff, Thurman comes into Saturday's fight as a -225 favorite over Barrios (+165) according to BetMGM. However, while those odds suggest a bout where the outcome is certainly in doubt, Thurman is already looking forward to bigger and better things.
"The [Spence vs. Ugas] winner is going to have all the belts," Thurman told reporters. "To be in the ring with Keith 'One Time' Thurman, I just bring excitement in the ring."
Former super lightweight champ moves up to 147
Barrios (26-1, 17 KOs) will make his welterweight debut on Saturday, having previously fought at super lightweight. That won't be a big jump for Barrios – he's only moving up from 140 pounds to 147 – but does suggest he'll be the smaller man when the two step into the ring.
Barrios hasn't fought as many big fights at Thurman. He held the WBA super lightweight title for two years before Gervonta Davis scored a TKO victory over Barrios last June in Atlanta. Now, Barrios is looking to jump right back into the title picture in a new weight class by fighting one of the biggest names in the welterweight division.
"I feel good, I've had a great camp, I'm ready and I'm very excited," Barrios told reporters ahead of the fight. "I expect a very dangerous Keith Thurman, who comes back smarter and more determined. It will be 12 very intense rounds and in which I am not afraid to trade punches with Keith Thurman."
Realistically, Barrios' best path to victory might be using his height and reach advantage to head for a decision win. BetMGM rates both fighters as more likely to win on the judges' scorecards, offering just -150 on the fight going the distance.