NBA Draft Day is a little like a late-night trip to the drive-thru. Everyone piles in famished and filled with expectations. When the food comes, one person gets everything they wanted, one steals another's best item, a third settles for whatever's leftover, and one gets left holding a sweaty bag filled with soggy napkins, spilled ranch, and three fries at the bottom.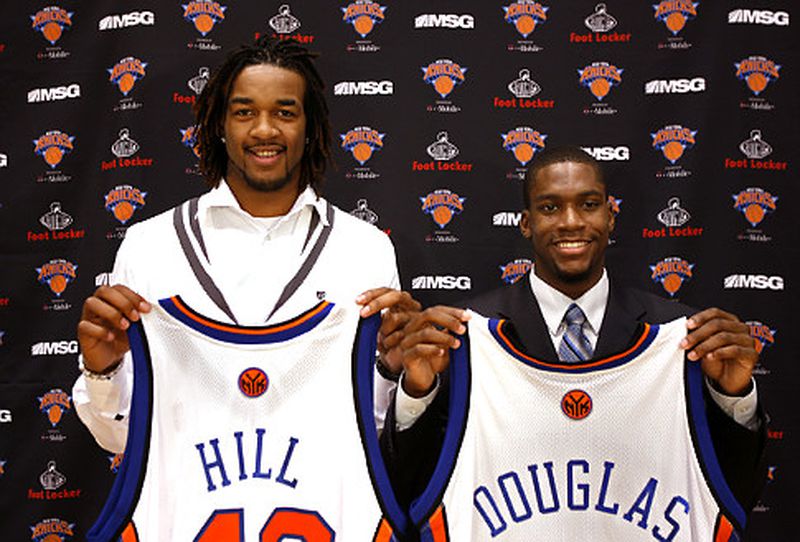 As we await the first-ever COVID-era NBA draft to set take place at 7 pm ET. tonight on ESPN, let's take a look back at three franchises who always seem to be left holding the bag. 
In reverse order, they are: 
#3: Golden State Warriors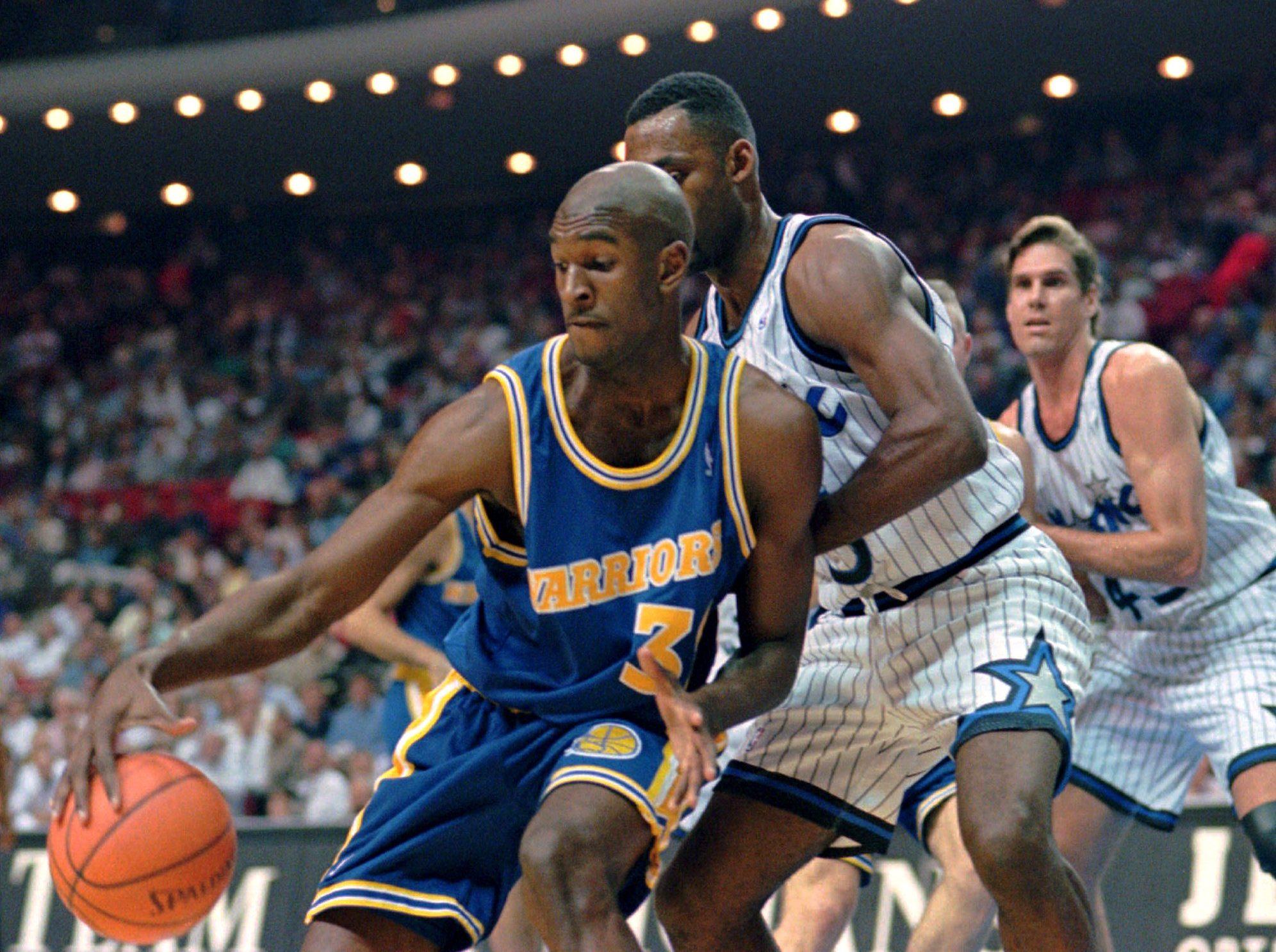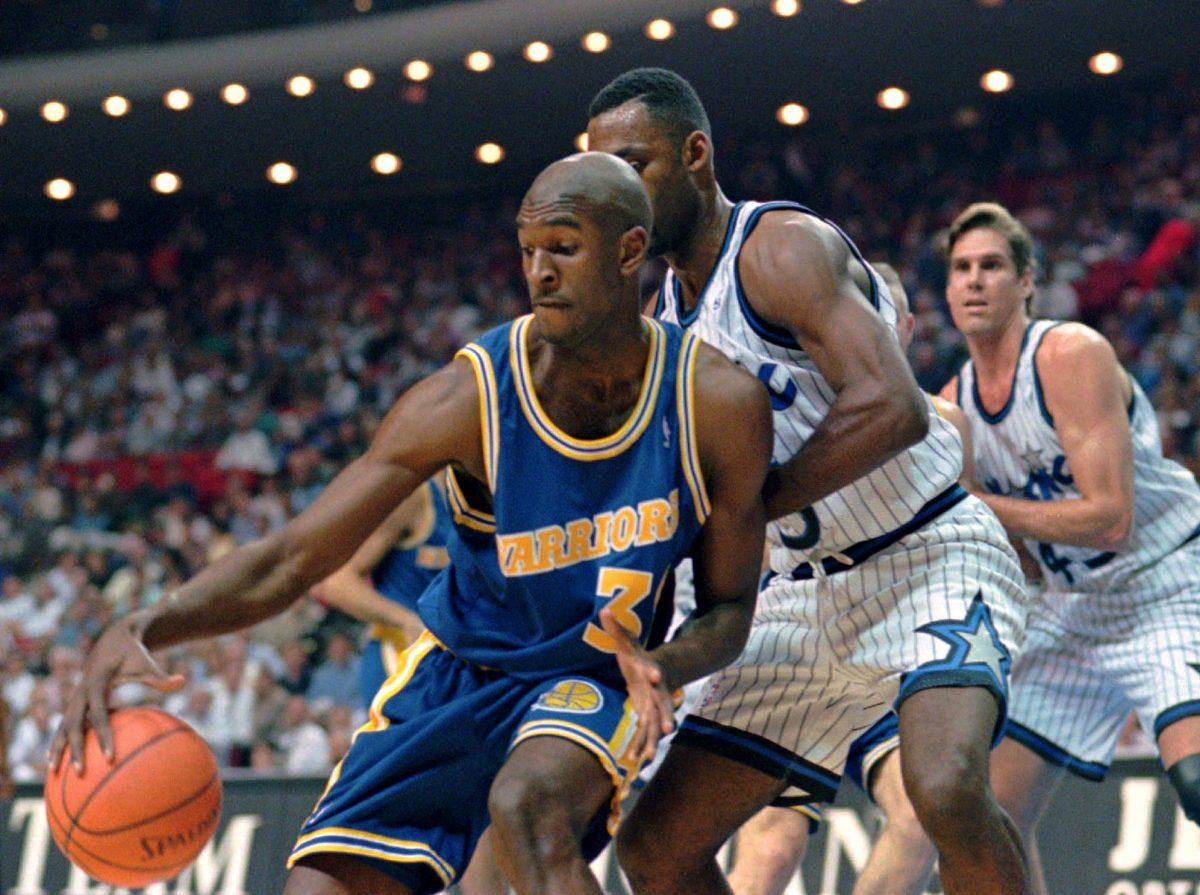 The Warriors' recent dynastic run and the selections of franchise cornerstones Steph Curry, Klay Thompson, and Draymond Green in consecutive drafts papered over decades of bad decision making on Draft Day. But for long-suffering fans of the once-moribund franchise, Draft Day has always held a special kind of sting.
It started in Red Auerbach's deal with Golden State in 1980 at the twilight of his career. Auerbach traded the Celtics' first and 13th overall selections to the Golden State Warriors for the third overall selection and Robert Parish.
With the third pick, he took Kevin McHale. And overnight, Auerbach created the core for the Celtics' eighties dynasty. The Warriors landed Joe Barry Carroll with the first selection and Rickey Brown with the 13th. Carroll had a decent 10-year NBA career, seven of those with the Warriors. Ricky Brown was never heard from again. 
In the two decades that followed, the Warriors used Draft Day to confirm to the NBA's most loyal fanbase that the Auerbach trade was no fluke. The missteps are too numerous to count, but some highlights (or lowlights) include: 
Kevin Pritchard: Selected in 34th overall in 1990, the point guard started only one game with the Warriors. His 96-game career netted an average of 3.6 points and one rebound per game. 
Steve Logan and Shaun Vandavier: Who? Exactly. In 2002, Logan was taken 30th overall and never set foot on an NBA court. Vandiver was taken no. 25 overall and also never saw action during a regular-season game. 
Ike Diogu: The number-nine overall selection in 2005 was purported to be the nucleus of yet another Warriors rebuild. Instead, the lottery pick bounced around to four teams in as many years. Diogu injured his knee in 2009 and ended his career after appearing in two games for San Antonio two seasons later.
Joe Smith: The No. 1 overall pick in 1995 ended up having a 15-year NBA career and played for a dozen teams. He underperformed for the Warriors for his first two seasons and was wearing a Raptors jersey by 1997. Smith is notable for being chosen ahead of Jerry Stackhouse (3), Rasheed Wallace (4), Kevin Garnett (5), and Damon Stoudamire (7).
Todd Fuller: The No. 11 pick in the 1996 draft will always be known among Warriors faithful as the guy selected two spots ahead of Kobe Bryant.  
#2: Phoenix Suns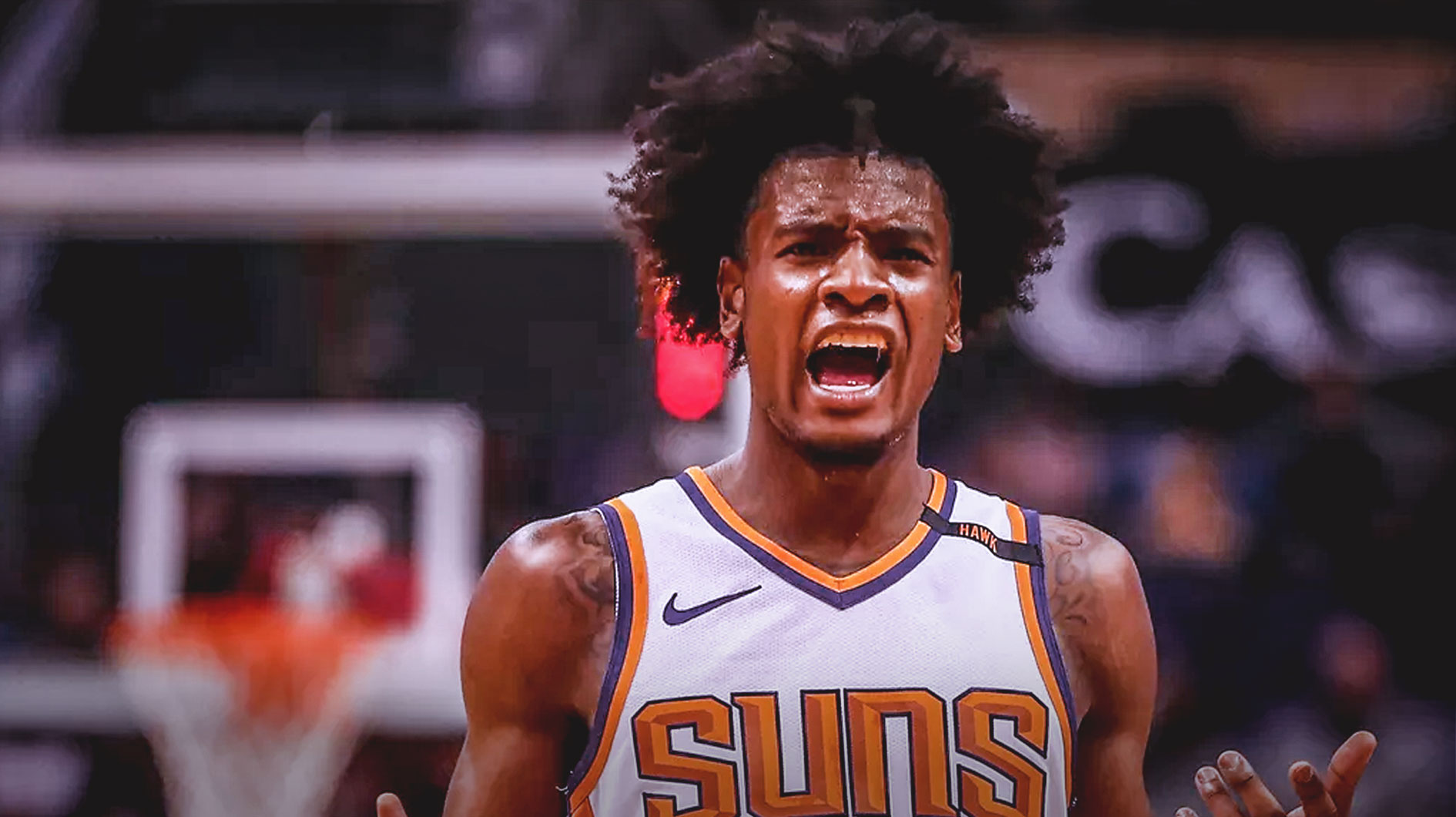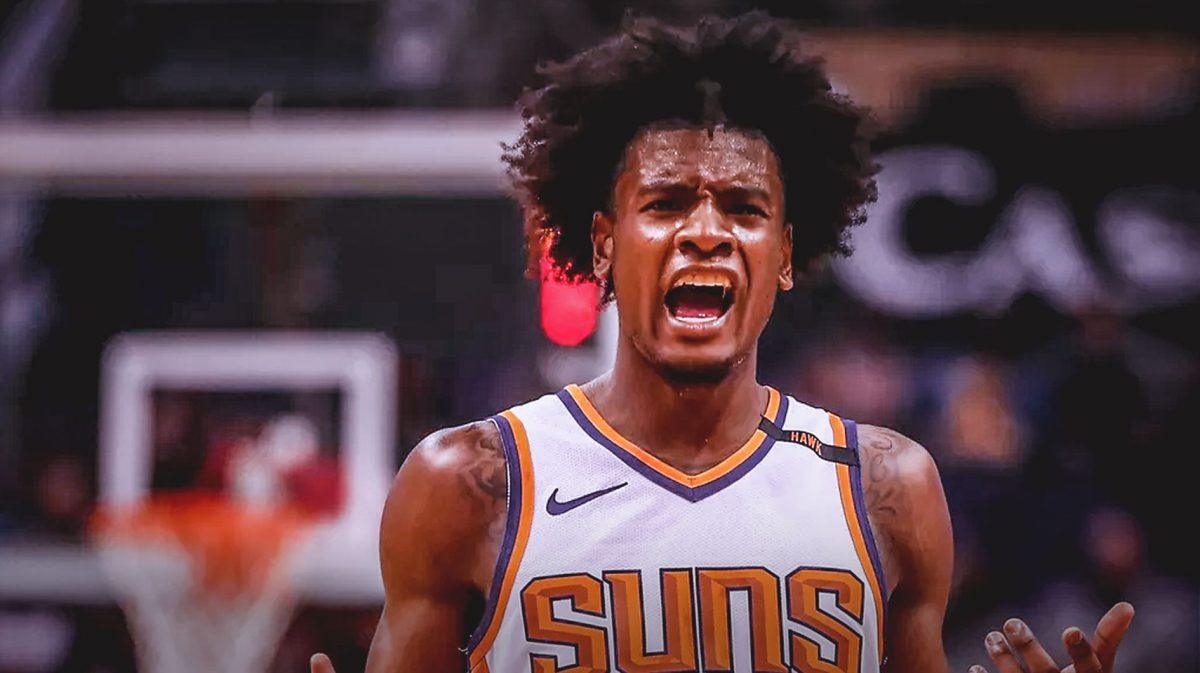 The Suns had the No. 21 pick in the 2006 NBA draft and selected Kentucky point guard Rajon Rondo. They then traded Rondo to Boston for cash and a 2007 first-round pick. That pick got traded to Portland for more money. Rondo was a central figure in the Celtics' 2008 championship run. And despite recent signs of life, the Suns have had arguably the most Draft Day missteps this century. Their most notable gaffes include: 
Dragan Bender: The 4th overall pick in 2016 was Phoenix's first of two lottery picks that season. He is now with the Milwaukee Bucks G-League. 
Marquese Chriss: The second of Phoenix's 2016 picks, Chriss was drafted 8th overall and left Phoenix after two disappointing seasons. He averaged 8.5 points and 4.8 rebounds. Both Bender and Chriss were selected over All-Stars Domantas Sabonis and Pascal Siakam.
Tyler Ennis: The 18th overall pick in the 2014 draft would only play in eight games for the Phoenix Suns before he was traded to the Milwaukee Bucks. The trade yielded a two-year lease on journeyman Brandon Knight. Standouts taken after Ennis include Rodney Hood, Clint Capela, Spencer Dinwiddie, and Nikola Jokic—who was selected 23 picks later.
Kendall Marshall: The 13th overall selection in 2012 was traded to the Lakers for a first-round pick. In an ironic twist of being mired in mediocrity, the pick was used on Tyler Ennis. 
Josh Jackson: The fourth-overall pick for the Suns in 2017 was supposed to kickstart their franchise. Instead, the man who got an infant high is now a reserve for Memphis. Sacramento's point guard De'Aaron Fox, who had a breakthrough season in 2020, was selected right after Jackson. All-Star Donovan Mitchell was taken eight picks later, followed by Bam Adebayo. Lakers' sixth man Kyle Kuzma went at the bottom of the round. 
#1 Biggest Hard-Luck Draft Day Team: New York Knicks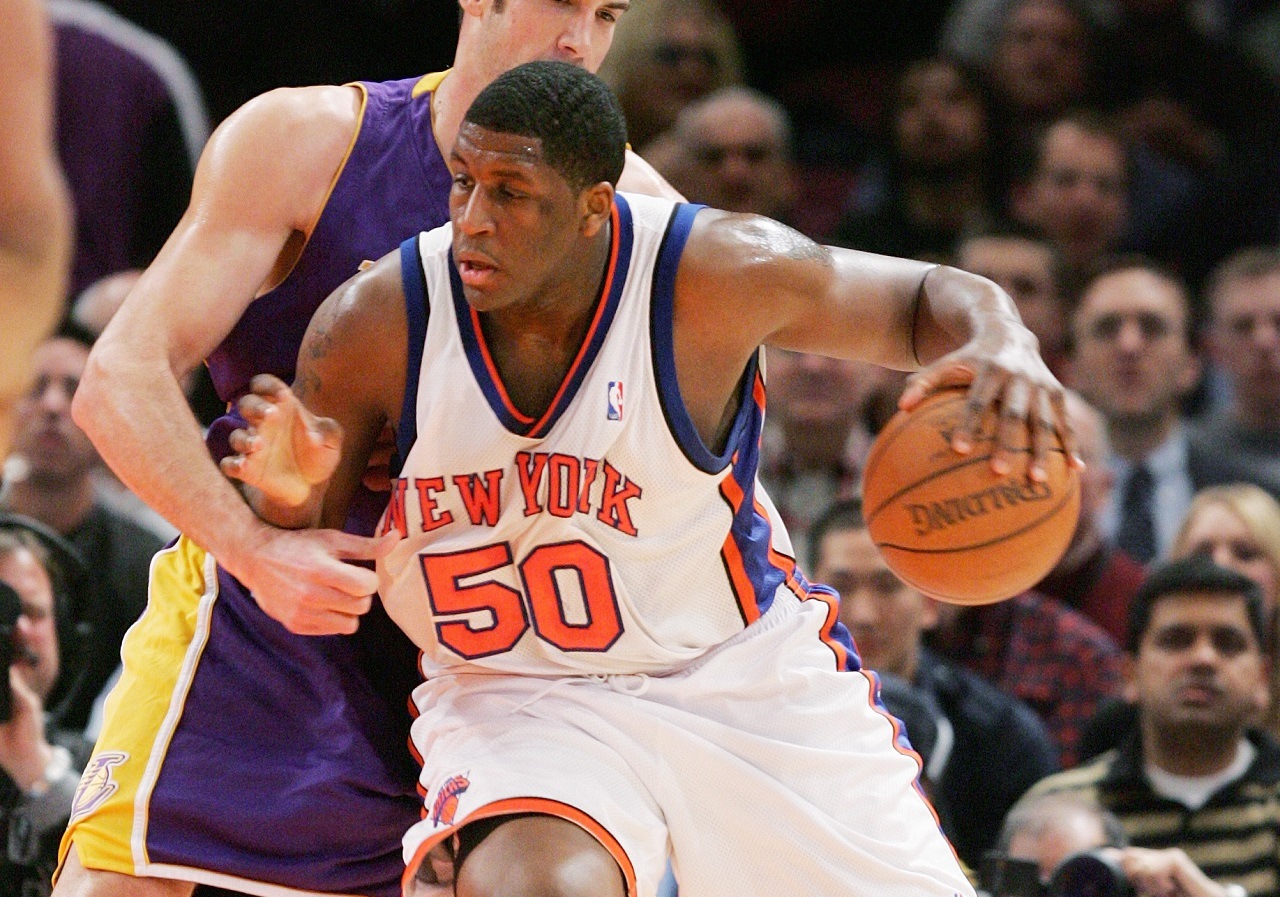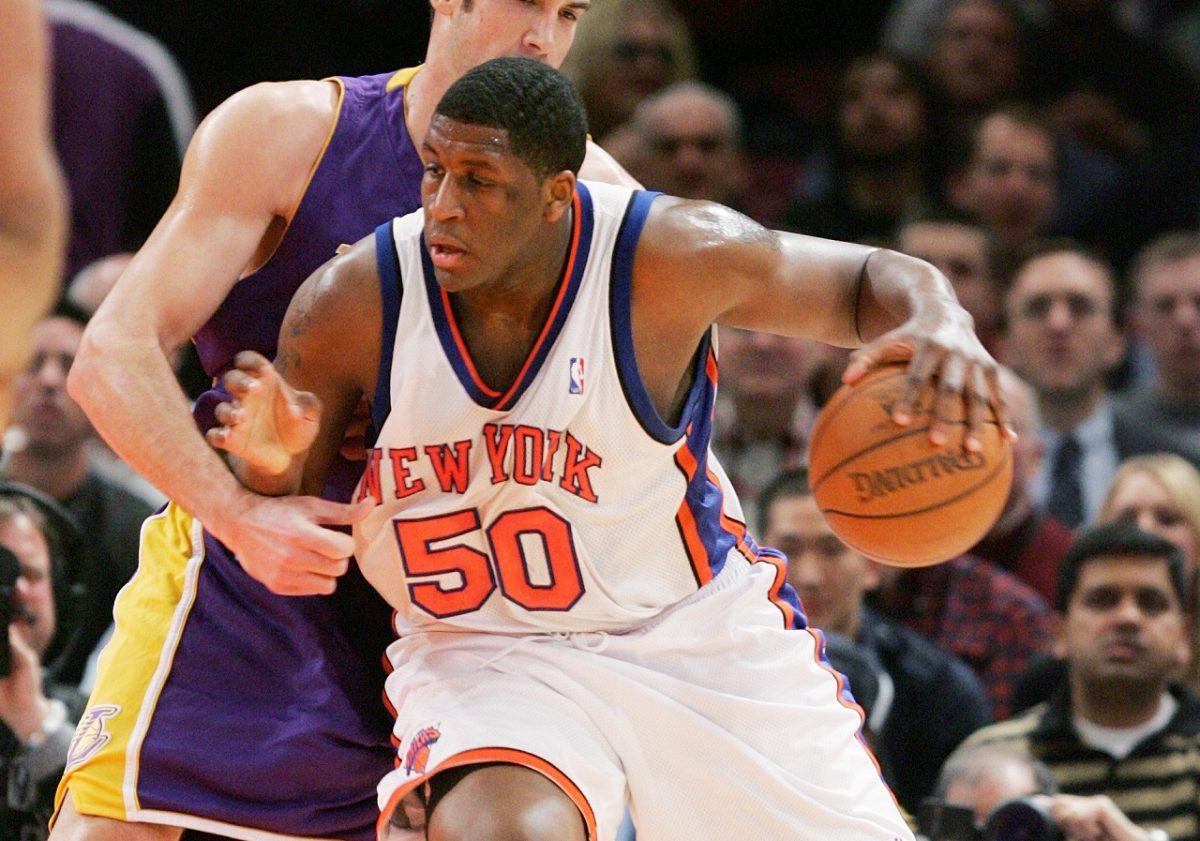 Where to even start with the Knicks? How 'bout 2001 when they drafted Michael Wright, whose career stat line remains blank. Wright never got a contract and left to play in Europe as soon as he removed his Knicks hat for a Draft Day photo op.
Then there was Eric Chenowith. The legit seven-footer went later in the same draft, but never set foot in the Garden either. Chenowith spent time in the G league and had a decent career in Europe before retiring in 2007 after a stint with the Idaho Stampede.
The icing on the 2001 cake was a four-way deal that sent Patrick Ewing to the Sonics and a first-round pick to the Phoenix Suns. The Knicks received three picks plus center Luc Longley, who was waived the following year. All of these moves eventually netted Jason Collins, who was immediately traded to the Nets. 
Other notable Knicks Draft Day misses include:
Milos Vujanic: The 2002 second-rounder was taken at No. 36 and would never put on a Knicks uniform. He was taken one pick ahead of All-Star Carlos Boozer. 
Mike Sweetney: It's almost unfair to view Sweetney in the context of the freakish talent on the top half of the 2003 NBA Draft. It started with LeBron James, then Carmelo Anthony, followed by Chris Bosch and Dwyane Wade. Sweetney, taken ninth overall and ahead of All-Stars David West, Josh Howard, Mo Williams, and Kyle Korver, was traded to the Bulls two seasons later for clubhouse cancer Eddy Curry.  
Channing Frye: Selected eighth overall in the 2005 NBA Draft, Frye went four picks ahead of Chris Paul, who would have filled the Knicks' glaring need at the point. Frye, a favorite target of Knicks fans' ire during his two seasons in New York, was selected ahead of All-Stars Danny Granger, Andrew Bynum, Monta Ellis, and Andray Blatche.
Renaldo Blackman: The Knicks passed on Rajon Rondo, who went one pick behind Blackman in the 2006 draft. Blackman's pick came ahead of All-Stars Kyle Lowry and Paul Millsap. He would average 4.2 points and 3.8 rebounds per game in his two seasons with the Knicks before being traded to the Denver Nuggets.
Jordan Hill: Blake Griffin, James Harden, Tyreke Evans, Steph Curry, DeMar DeRozen, Jrue Holiday, and Jeff Teague were all All-Stars taken in the first round of the 2009 NBA Draft — the same draft where the Knicks grabbed Arizona power forward Jordan Hill No. 9 overall — one pick behind Curry and one ahead of DeRozen. New York traded Hill to Houston midway through his rookie season. He played short stints with the Lakers, Pacers, and Timberwolves before finishing his career with the Nevada Desert Dogs and Vancouver Knights in the North American Premier Basketball League in 2018.