You couldn't pick a more aptly named race for Maxfield to make his long-awaited return – return 2.0 if you're keeping track – than Saturday's Tenacious Stakes at Fair Grounds.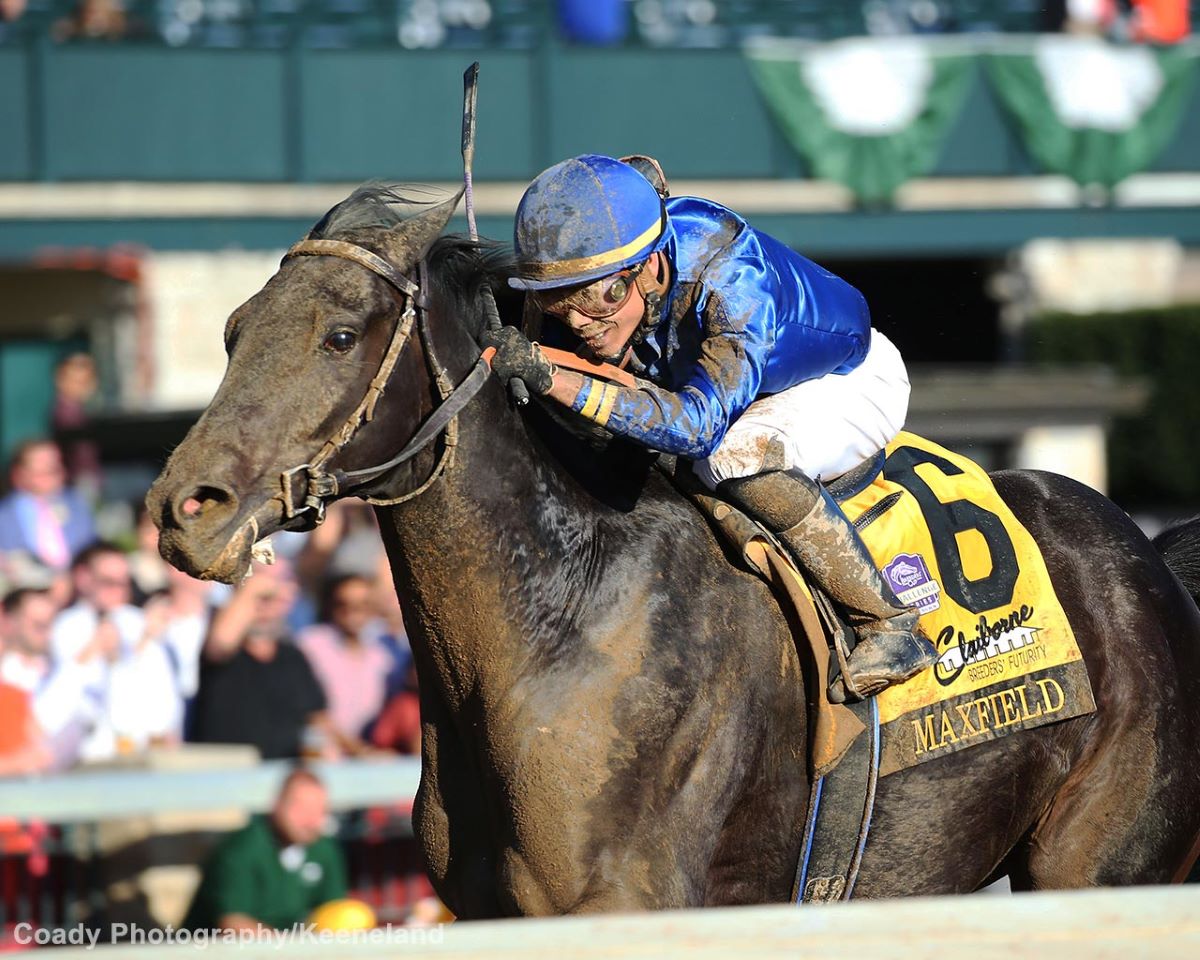 It's a non-graded stakes and not where you'd expect to find an undefeated colt who was once mentioned near the top of every Derby top contender list. But, the 1-1/16-mile Tenacious, which anchors a 13-race, six-stakes card, couldn't give Maxfield a better stage.
After all, where else should a horse who spent the last seven months recovering from a career-threatening injury race than in the "Tenacious Stakes?"
Maxfield is 3-for-3 lifetime. He is the 8/5 favorite for the Tenacious. Neither of which does him justice.
Injuries Put Maxfield on Shelf for Nearly 15 Months
The Tenacious marks Maxfield's first race since he won the Grade 3 Matt Winn Stakes at Churchill Downs on May 23. That, in turn, was his first race since he won the Breeders' Futurity in October 2019. This load management isn't because trainer Brendan Walsh is babying his prize colt.
After that Breeders' Futurity victory, Maxfield suffered bone chips in his ankle that kept him out of the Breeders' Cup Juvenile. It put him on the shelf for 7-½ months until Walsh got him healthy and turned him loose for the Matt Winn. That, in turn, merely made Maxfield's stock rise after he rallied from eighth to win the Matt Winn by a length over Ny Traffic.
All told, Maxfield beat four horses in the Winn who ran the 2020 Derby. This prompted Walsh to put the Blue Grass Stakes on Maxfield's schedule. But, during a June workout at Keeneland, Walsh saw Maxfield walk funny returning to his barn. A quick exam revealed a condylar fracture to the cannon bone in his right front leg.
'Disappointing' Barely Covers Lost Derby Opportunity
The injury was non-life-threatening, but Maxfield wasn't going to run in the Derby. Instead, he was going back on the shelf, and Walsh didn't know for how long.
"We always thought he'd be a nicer 3-year-old, so to come back the way he did, then to lose him for the Derby was terribly disappointing," Walsh told Fair Grounds. "But at least we're getting another go with the horse. It would have been a terrible shame if we didn't get him back and he couldn't show what we think he's capable of."
Once he got back to training the day before Thanksgiving, Maxfield proved capable of showing why he's an elite prospect. He's worked eight times since late October, most recently a 48.8-second half-mile at Fair Grounds that was the seventh-fastest of 117 horses covering that distance that day.
"He came out of his work great, and we're looking forward to Saturday," Walsh said. "We're happy what he's done. It (the Tenacious) was in my mind for a while, with the timing, and I think Fair Grounds will suit the horse, with the long straight and all. We haven't gotten anywhere near the bottom of him yet. He's as good as ever."