In the eyes of the three judges at ringside, unified super lightweight champion Josh Taylor did just enough to defeat challenger Jack Catterall on Saturday night. Few other observers agreed, however, and now the British Boxing Board of Control has vowed to investigate the scoring in the title fight.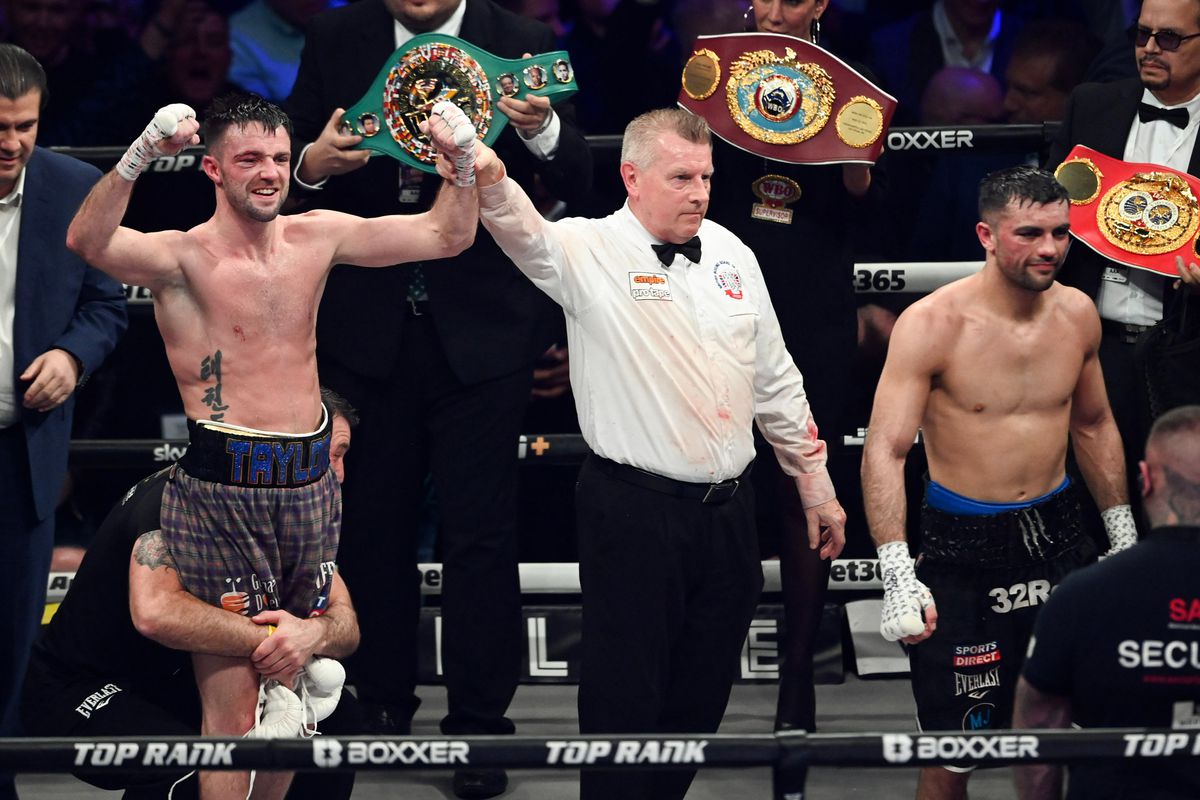 Taylor (19-0, 13 KOs) came into the fight as an overwhelming -1600 favorite at DraftKings Sportsbook.
Catterall at 'rock bottom' after stunning decision
But it was Catterall (26-1, 13 KOs) who controlled most of the fight. Catterall even dropped Taylor in the eighth round, scoring the only knockout of the fight.
Yet when the bout went to the scorecards, the judges levied a split decision. While one scored the fight 113-112 for Catterall, the other two awarded Taylor the win by 114-111 and 113-112 margins.
"I was on top of the world after that 12th round on Saturday night and I've hit rock bottom since," Catterall told talkSPORT on Wednesday. "I'm lucky I've had good support from my family, my friends, my town, my country, so I can take a little bit of solace in that. But it's hard to wrap my head around."
Initially, Taylor told reporters that he was confident he had won the fight, pointing to the second half of the bout – clearly his best portion – as a difference maker.
"One-hundred percent, I thought I won the fight," Taylor said after the bout. "I started a little slow but once I got into my rhythm I started catching him with my shots."
On Monday, Taylor took to Instagram to provide a more nuanced analysis, though he still insisted he rightfully won the fight. He also called for calm from fans who had been harassing him and his family over the decision.
"First and foremost, I want to congratulate Jack Catterall on a great fight. He rose to the occasion and fought a valiant fight," Taylor wrote. "However, I believe I won a very close fight. Many fans believe Jack deserved the decision, and that's fine…but the personal attacks on myself and especially my family are disgusting and uncalled for."
British boxing chief saw close fight, wrong winner
The British Boxing Board of Control announced on Monday that it would investigate the scoring.
— BBBofC (@BBBofCuk) February 28, 2022
Robert Smith, chief of the board, told talkSPORT Wednesday that he felt Catterall had won a close fight.
"I thought that Jack nicked it by a couple of rounds," Smith said. "I've looked at it again and I thought the rounds that Jack won, he won well, while the rounds that Josh won were very, very tight. Therefore that makes a difference in the perception of the contest."
Catterall has questioned how the British board can effectively investigate its own judges, and bristled at Smith's comments.
"I've got a lot of respect for Rob and the British Boxing Board, but I'm losing confidence in them now," Catterall said. "Robert Smith saying the fight was close – there's not one other person, promoter, journalist, broadcaster, fight fan who even had it remotely close."
Worse still for Catterall, a rematch is unlikely, at least at 140 pounds. Taylor plans to move up to welterweight for future fights, but has pointed to Catterall as a worthy successor at super lightweight.
"Jack Catterall deserves another title shot, and as soon as possible," Taylor wrote.