It might have been garbage time, but Tacko Fall from the Boston Celtics put on a good show against the Orlando Magic with four blocked shots in less than one minute of game time late in the fourth quarter of a 36-point blowout.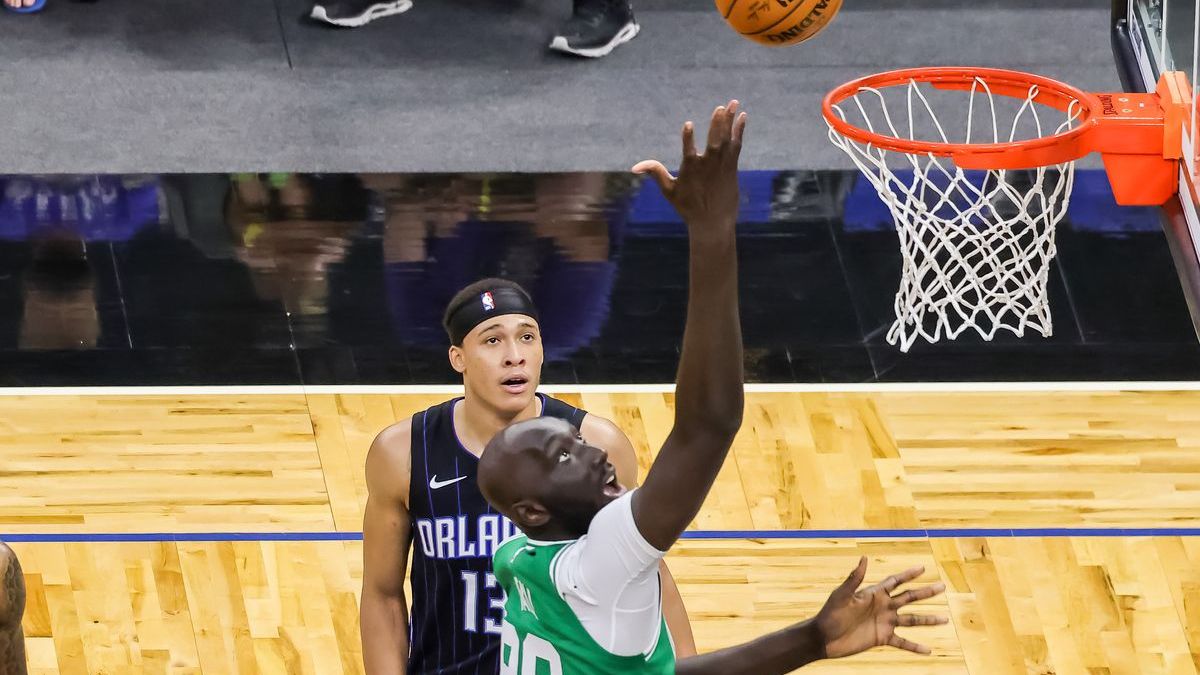 Tacko, at 7-foot-5, has become a fan favorite in Boston even though he's situated at the end of the bench and relegated to mop-up duty.
Tacko appeared in 16 games with the Celtics this season. He averages 2.6 points, 2.6 rebounds, and 1.0 blocked shots this season in his second year out of UCF. Last season, Tacko appeared in just seven games in his rookie year. The Celtics signed Tacko after he went undrafted in 2019.
Tacko Time
Tacko took the court for the first time in over a month. With the game out of reach and the Celtics leading by nearly 30 points, head coach Brad Stevens gave fans in Orlando what they wanted. Tacko played his college ball down the road at UCF, where he had become a local hero and cult legend.
Tacko played the final five minutes of the Celtics' 132-96 victory over the Magic, tallying four blocked shots in less than a minute when the Magic's reserves continuously tried to drive the lane and challenge him. Four men entered the paint and all four were blocked.
Rookie RJ Hampton foolishly attempted a throw-down dunk. Tacko instantly rejected the rube, much to the delight of the Boston Celtics' bench.
"You can't do that," said Boston's announcer. "Not on Tacko Fall, are you kidding me?"
Twenty seconds later, Moritz Wagner attempted a layup, which was rejected by Tacko.
On the next Magic possession with under a minute remaining in the game, Sindarius Thornwell tried to drive by Tacko. Alas, Thornwell's shot was blocked by Tacko.
On the next possession, 20 seconds later, Tacko recorded his fourth block, this time against Ignas Brazdeikis.
Tacko also showed off a bit of offensive panache when matched up against the Magic's center, Mo Bomba, in an old-school battle of 7-footers.
"That was a great move," said teammate Kemba Walker. "He hit him with a little move outside, got in the paint, up and under. It was super smooth. He works on that stuff all the time, so it was good to see him do it in a game."