Without even trying, trainer Kenny McPeek inherited Classic Causeway, getting the Kentucky Derby runner and two-time stakes winner from Brian Lynch's barn.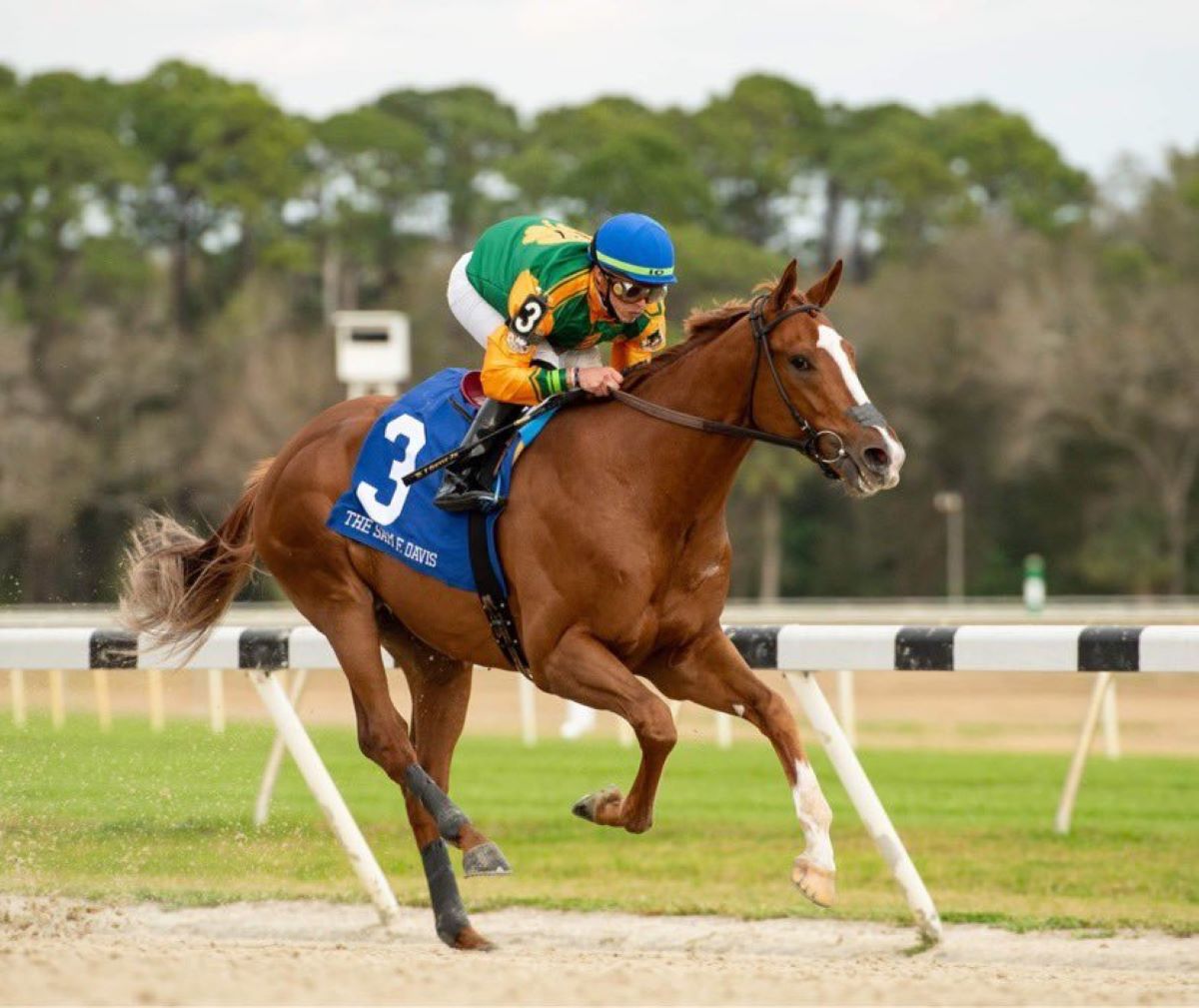 The Daily Racing Form reported that Kentucky West Racing and the Clarke M. Cooper Family Living Trust, which bred and owns Classic Causeway, moved him to McPeek's barn.
This, despite the fact McPeek told the DRF he has no prior relationship with the colt's owner/breeders. He told the publication the move came as a surprise to him.
Regardless, it further fortifies what is a deep group of sophomores in McPeek's barn. Classic Causeway joins fellow Derby runners Smile Happy and Tiz the Bomb. There's also Creative Minister, who finished third in last Saturday's Preakness Stakes, Grade 1 winner Rattle N Roll, and Dash Attack.
Trainer puts on a gracious public face
Lynch took the news the only way he could, publicly — with equanimity.
"You're always sorry to see a horse of his caliber leave the barn," Lynch told the DRF. "I wish him and the connections nothing but the best."
With Lynch pulling the strings, Classic Causeway hit the board in his first five starts, including three victories in his September Saratoga debut, in the Grade 3 Sam F. Davis, and Grade 2 Tampa Bay Derby. The latter two were at Tampa Bay Downs and came via picture-perfect trips that belied Classic Causeway's lack of tactical speed while illustrating his need to lead.
Sandwiched between his maiden special weight debut and the Sam F. Davis was a third to Rattle N Roll in the Grade 1 Breeders' Futurity and a second to Smile Happy in the Grade 2 Kentucky Jockey Club.
What to do with Classic Causeway
Classic Causeway didn't sniff the board in his last two starts, finishing 11th and last in the Florida Derby, then a non-threatening 11th in the Kentucky Derby. After that miserable Florida Derby finish, Lynch didn't want to run the son of the late Giant's Causeway in the Derby, but was overruled by owners Cooper and Patrick O'Keefe, who wanted him running for the roses.
Undoubtedly still processing his new arrival, McPeek didn't announce any future plans for Classic Causeway.