For the second time in just over 18 months, President Donald Trump will be nominating a candidate to be the next Supreme Court justice, this time replacing Anthony Kennedy. Kennedy announced this past week that he would be retiring on July 31 in a letter he sent to the president on Wednesday.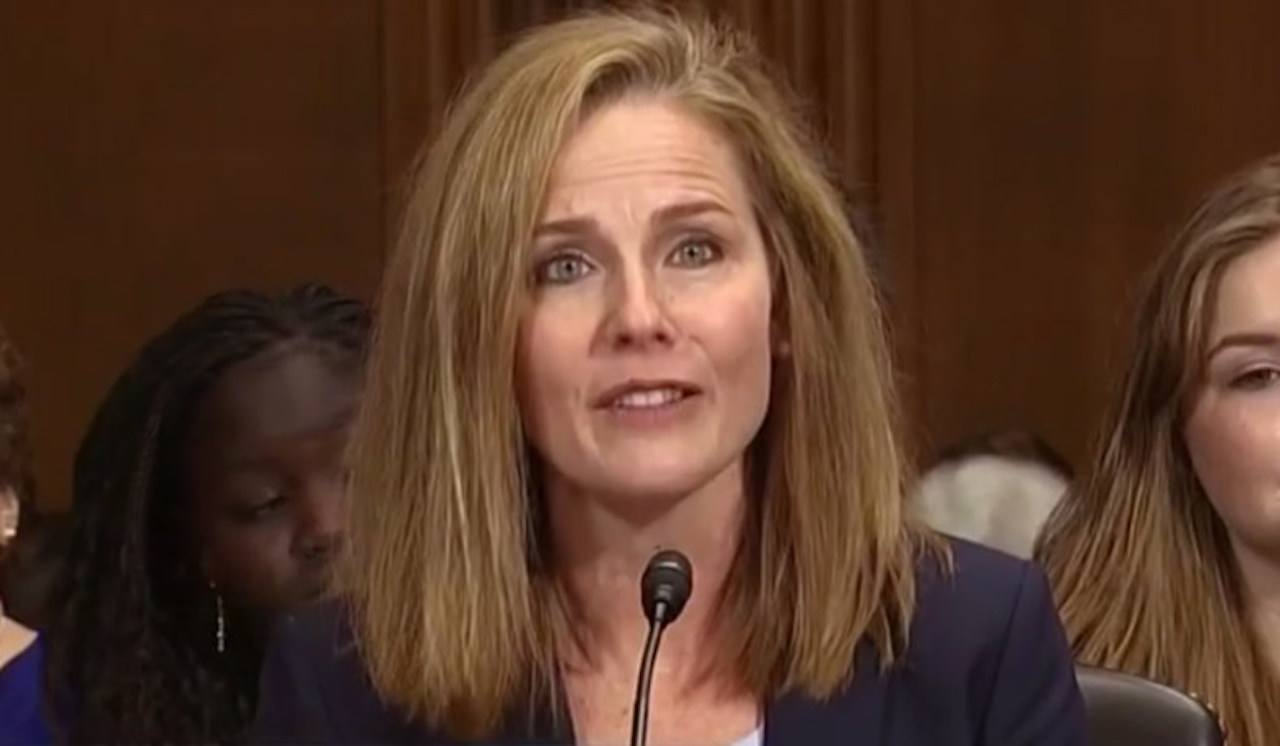 Trump called Kennedy a "spectacular man" with "tremendous heart" and said that the justice met with him to recommend his replacement. Trump did not divulge who Kennedy named as possible successors, but did offer a reason why Kennedy is leaving.
"I'm very honored that he chose to do it during my term in office, because he felt confident in me to make the right choice and carry on his great legacy,." Trump said. "That's why he did it."
Amy Coney Barrett Jumps Ahead as Favorite
Reportedly Trump has a list of 25 potential candidates, provided to him by the socially conservative policy group the Heritage Foundation, many of whom were on the same list compiled when Neil Gorsuch replaced Antonin Scalia, who died in February 2016, 11 months prior to the end of Barack Obama's presidency.
Bovada opened a political proposition bet on President Trump's nomination shortly after Kennedy's retirement announcement. Brett Kavanaugh began as the +175 favorite, with Thomas Hardiman at +350, and Amy Coney Barrett at +450.
Barrett, however, has leaped to the top pick on the site in the last day. She is now at +200, while Kavanaugh has slipped to +275.
Of Trump's 25 names, six reportedly are women. The thinking from strategists is that nominating a conservative woman to the bench would help make the expected impending battle on abortion rights, and the dismantling of Roe v. Wade, more palatable. Conservatives also know where she stands on the landmark case. She once wrote in a 2003 scholarly article that Roe vs. Wade was an "erroneous decision."
Curt Levey, who is a member of the conservative Committee for Justice told Politico that picking the 49-year-old woman for the Supreme Court would make sense.
"It's harder to make the case that a woman is against women's rights," Levey said. "It takes on special significance when people expect abortion to probably be the biggest issue."
Trump has said he has his own criteria, and the most singular important quality is longevity. He told reporters that he is looking for someone to stay on the court for decades.
"We have to pick one that's going to be there for 40 years, 45 years," Trump said. "We need intellect, we need so many things. So many elements go into picking a Supreme Court justice."
Brett Kavanaugh Lacks Youth Advantage
At 53, Kavanaugh is the oldest person on Trump's list of 25 picks approved as acceptable by the Heritage Foundarion. If Trump is looking for someone to serve at least four decades, that would put Kavanaugh at 93. He may opt for a younger candidate.
Kavanaugh could still be nominated. He was allegedly the runner-up when Gorsuch was picked. He is a US judge with the Court of Appeals for the District of Columbia, and a former clerk for Justice Kennedy.
Kavanaugh is most known for working with independent counsel Kenneth Starr in the long investigation of President Clinton. He helped write the Starr Report, which predicated Clinton's impeachment.