As many as 26 million Americans will place bets on the Super Bowl this year, according to the results of a survey released Tuesday by the American Gaming Association.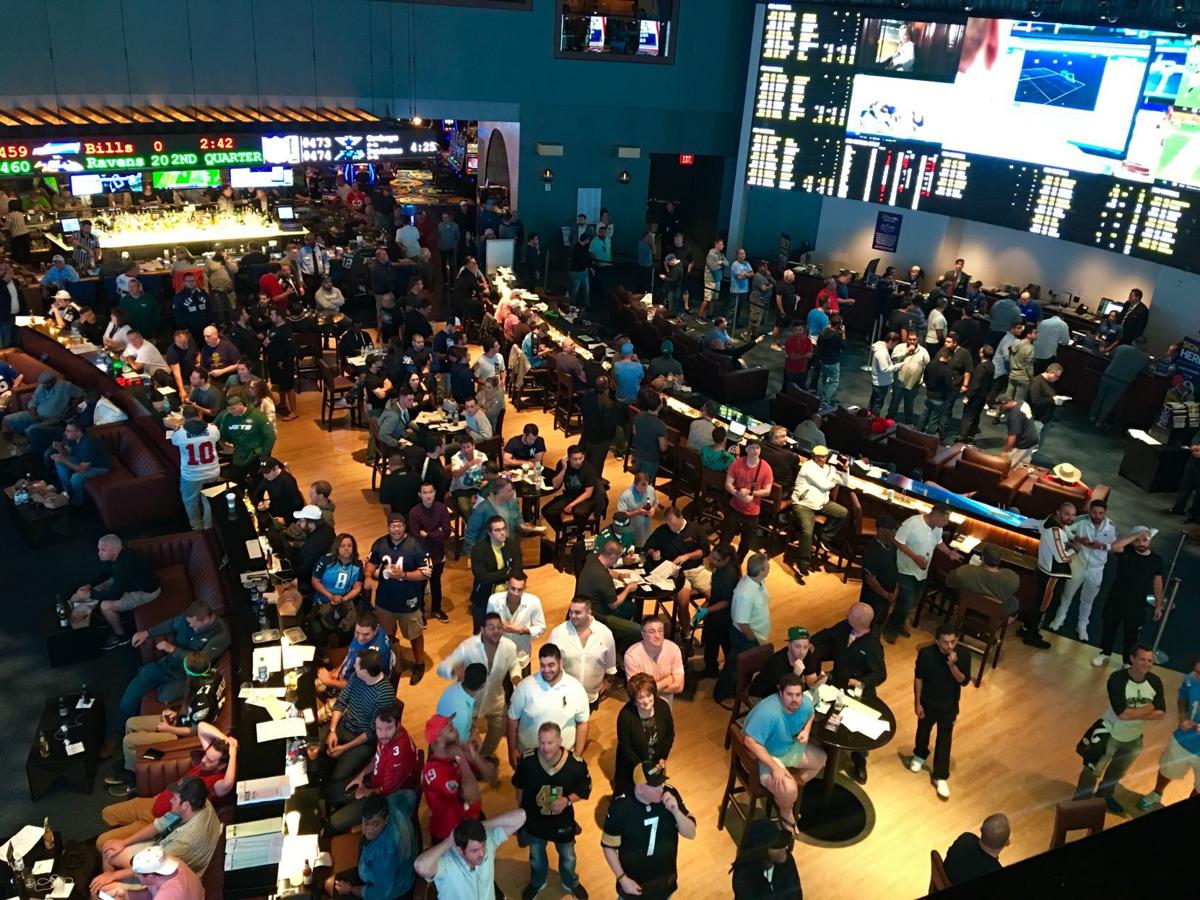 The AGA estimates that $6.8 billion will be wagered on the Super Bowl by Sunday, either through legal or illegal means.
Legal Sportsbooks Increasing Share of Betting Market
Morning Consult surveyed 2,200 adults on behalf of the AGA, and found that about 10 percent say they plan to have at least one bet on the game. That equates to about 26 million Americans in total, about three million more than last year.
The AGA believes that the explosion in legalized sports betting across the United States has slightly increased the number of people who will bet on the Super Bowl, while also moving many bettors away from illegal local and offshore bookies.
"With 14 operational markets and another seven close behind, Americans have never before had so many opportunities to wager on the Super Bowl in a safe and legal manner, and clearly, they are getting in on the action," AGA president and CEO Bill Miller said in a press release. "With increased visitation to legal sportsbooks, we are successfully drawing bettors away from the predatory illegal market."
The survey asked general questions about Americans' plans to bet the game, including asking who respondents thought would win. The Chiefs received slightly more support, with 52 percent picking Kansas City, while 48 percent predicted the San Francisco 49ers would win. The Chiefs are currently a 1.5-point favorite at FanDuel Sportsbook.
Casual Bettors Flock to Super Bowl Squares
The majority of bettors still expect to bet through illegal means – though some are more benign than others. While four million plan to bet at brick-and-mortar sportsbooks, and five million people will bet using a legal online betting site, the remainder will bet with bookies, casually with loved ones, or by purchasing Super Bowl squares.
A DraftKings survey found similar results. A sample of 1,000 sports fans said that 82 percent wanted to place a legal bet on the Super Bowl, with 81 percent interested in playing a daily fantasy sports contest. 62 percent of fans plan to buy Super Bowl squares, making it the most popular form of betting for the game. Most people restrain their betting, with 30 percent saying they would wager between $25 and $50 on the game.
The NFL puts on the single most popular betting event in the United States each year, but the league has been relatively slow to take advantage of legalized sports betting. NFL commissioner Roger Goodell has loosened rules on gambling partnerships, allowing teams to reach sponsorship deals with casinos. The league has even reached a bookmaker partnership with TAB, though that only applies to betting in Australia. In the United States, however, the NFL still prohibits teams from explicitly promoting sports betting.