In the latest NBA injury update, Steph Curry had successful surgery on his broken left hand, and the Golden State Warriors All-Star guard will miss up to three months. The Warriors championship odds, which were 12/1 at the start of the season, plummeted to 200/1 according to William Hill.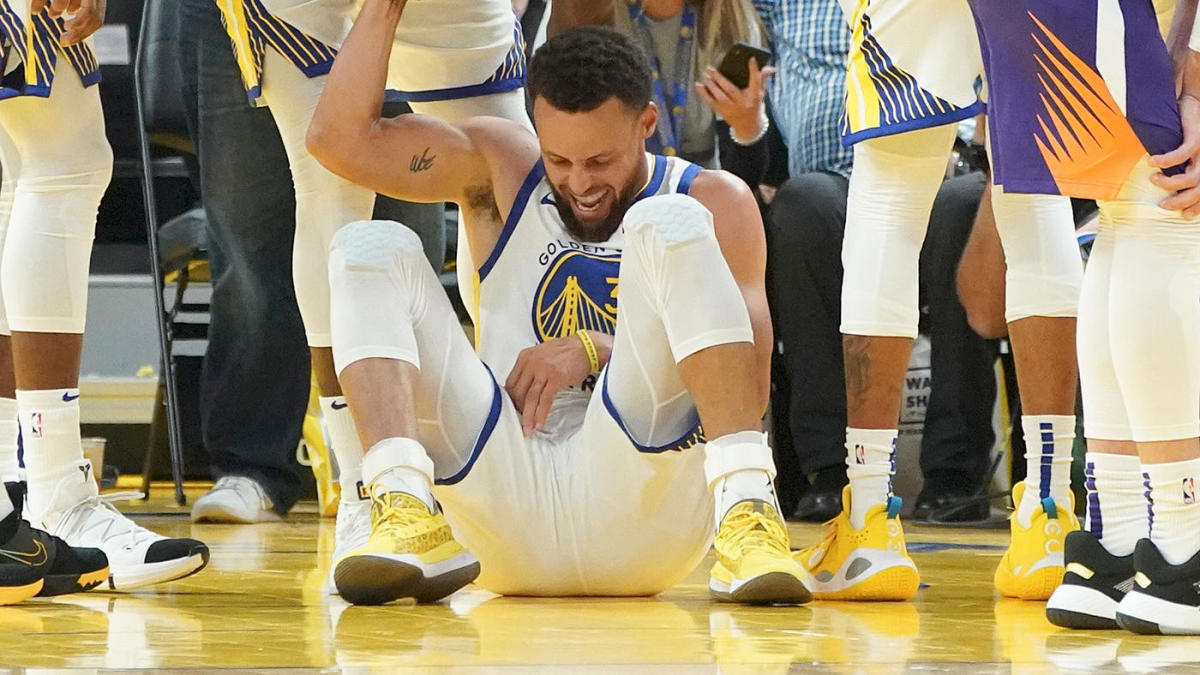 Curry suffered a broken hand on Wednesday night in a loss to the Phoenix Suns. Curry fell down hard after driving to the basket. He braced the fall with his left hand, but center Aron Baynes fell on top of him.
Curry left the game and never returned. On Thursday, Curry underwent a CT scan. After consulting with multiple specialists, Curry opted for surgery. On Friday, Curry underwent successful surgery at Cedars-Sinai in Los Angeles.
"It sucks," said teammate Draymond Green. "It's tough, you know, a lot of people care about the basketball side of it. And you know, the team will be without Steph. Obviously, it gets way harder without Steph."
According to team officials, the next Curry injury update will occur in 90 days. He could miss up to 50 games between now and February 1, 2020. In the meantime, Warriors fans are trying to look at the upside of losing Curry and Klay Thompson in the same season.
Five-Star Surgeon
If you're a Warriors fan, say a couple extra prayers for Dr. Steven Shin. Shin performed the surgery on Curry's second metacarpal on his left hand.
Dr. Shin is well regarded in the sporting world. The surgeon is the same specialist who repaired Drew Brees' thumb, which the New Orleans Saints quarterback injured in Week 2 of the NFL season.
Brees returned to action in Week 8, two weeks ahead of schedule, and looked like his old self in an easy 31-9 victory. He threw three touchdowns and passed for 373 yards. You never would have known that he couldn't pick up a football a month earlier.
Splash Brothers Down, Draymond Hurt
The Warriors knew they might not have Klay Thompson this season. Thompson blew out his ACL in the NBA Finals, and he'll miss the entire season while recovering from surgery.
Now that Curry is out for at least three months, the Splash Brothers are both on the injured list. Curry averaged 23.5 points per game before he went down.
Without Kevin Durant, who headed to Brooklyn in free agency, the Warriors don't have their three top offensive weapons.
Draymond Green injured his left index finger in a 127-110 loss against the San Antonio Spurs. Green will undergo an MRI on Saturday.
"I hurt my finger," Green said. "Ligament action. But it is what it is. It's pretty sore. I couldn't grip the ball probably since the second quarter, which is why I was making a lot of one-handed, right-handed passes and dribbling left with my right hand. I couldn't really grip the ball."
Green's status for Saturday's game against the Charlotte Hornets is a big question mark.
"The objectives don't change," said head coach Steve Kerr. "The object is still to win. It's still to prepare. It's still to compete."
The Warriors fell to 1-4 on the season. When the 2019-20 NBA season began at the end of October, the Warriors were 12/1 odds to win the 2020 NBA Championship. Their odds fell to 60/1 when Curry broke his hand on Wednesday night. When news about Curry's three-month absence broke, oddsmakers at William Hill adjusted the Warriors' odds to 200/1 to win the title.