The Tampa Bay Lightning will take a second shot at closing out the Stanley Cup Final on Wednesday night when they host the Montreal Canadiens in Game 5 of the series.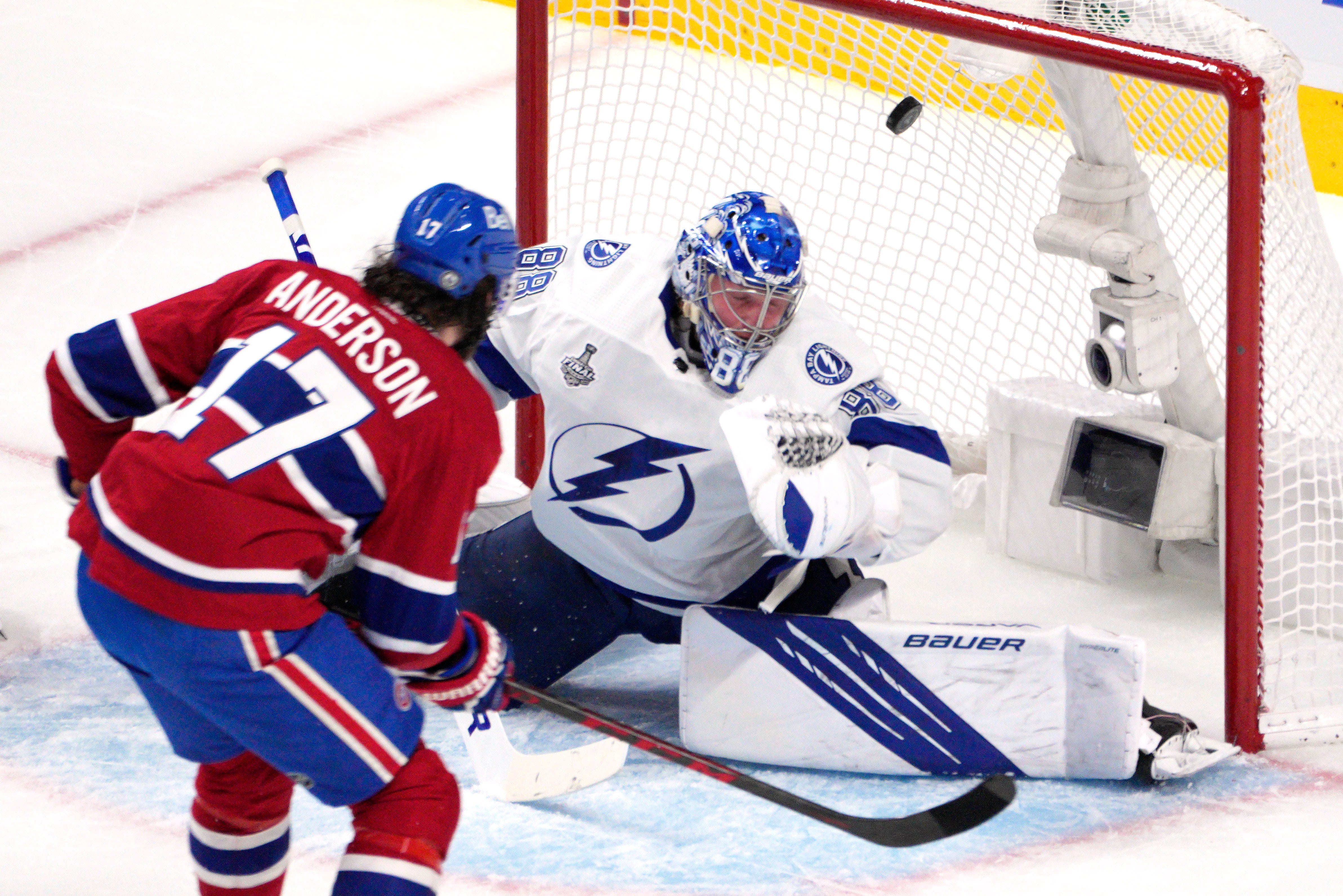 Montreal stayed alive on Monday by getting past Tampa Bay 3-2 in overtime in Game 4.
Tampa Bay seeks yet another bounce-back win
That allowed the Canadiens to avoid the sweep, and to stop the Lightning from celebrating their second consecutive Stanley Cup title in Montreal. But they still face a mountain in front of them in the form of a 3-1 deficit against the heavily favorites.
"We're facing a challenge, but there's a couple ways to be looking at it," Canadiens coach Dominque Ducharme said ahead of Game 5. "You can be down on yourself or you can look at a challenge as an opportunity to do something special. We're just looking at tonight and we're ready, excited to play that game. You have to embrace those moments and embrace those challenges."
Tampa Bay bounced back quickly from losses over the past two seasons. The Lightning haven't lost two straight postseason games since 2019. That bodes well for Tampa Bay, but head coach Jon Cooper isn't relying on history to win Game 5.
"We don't sit here and say we've got to keep the streak alive or this is all good, we don't lose after a loss; that is a recipe for disaster," Cooper told reporters. "I just like the way our guys turn the page, dig their heels in and play after a loss knowing they have better in them."
Lightning favored again

The Lightning enter Game 5 as a -250 favorite over the Canadiens (+205), according to FanDuel Sportsbook. Tampa Bay also remains a -1800 pick to win the Stanley Cup. But the Lightning want to finish the series as quickly as possible after letting Game 4 slip through their fingers.
"We missed an opportunity last night," Tampa Bay defenseman Ryan McDonagh told reporters. "And you turn the page pretty quick here this morning and you realize what a great opportunity you have here as a team, as a group, and as an organization up 3-1 in the series. You've got to win one more and you're going into obviously a place you're familiar with, with a fan base that's going to be behind us, and we've got to go out there and give it our best effort and try to win one hockey game."
---
Stanley Cup Final: Game 5 Odds (via FanDuel Sportsbook)
Montreal Canadiens: +205
Tampa Bay Lightning: -250
Puck Line
Canadiens (+1.5): -138
Lightning (-1.5): +115
Series Odds
Canadiens: +1300
Lightning: -1800
---
Montreal is attempting to become only the second team to win the Stanley Cup Final after falling behind 3-0, a feat accomplished only by the 1942 Toronto Maple Leafs. It will be a difficult task, but the Canadiens are trying to remain relaxed as they head to Tampa Bay.
"It's just hockey," Canadiens winger Corey Perry told reporters. "Have fun, be prepared to work. But at the end of the day, it's just hockey, and have fun."