Quarterbacks often serve as team captains for good reason. They lead the offense and dictate the pace of the game; they serve, essentially, as the coaches on the field.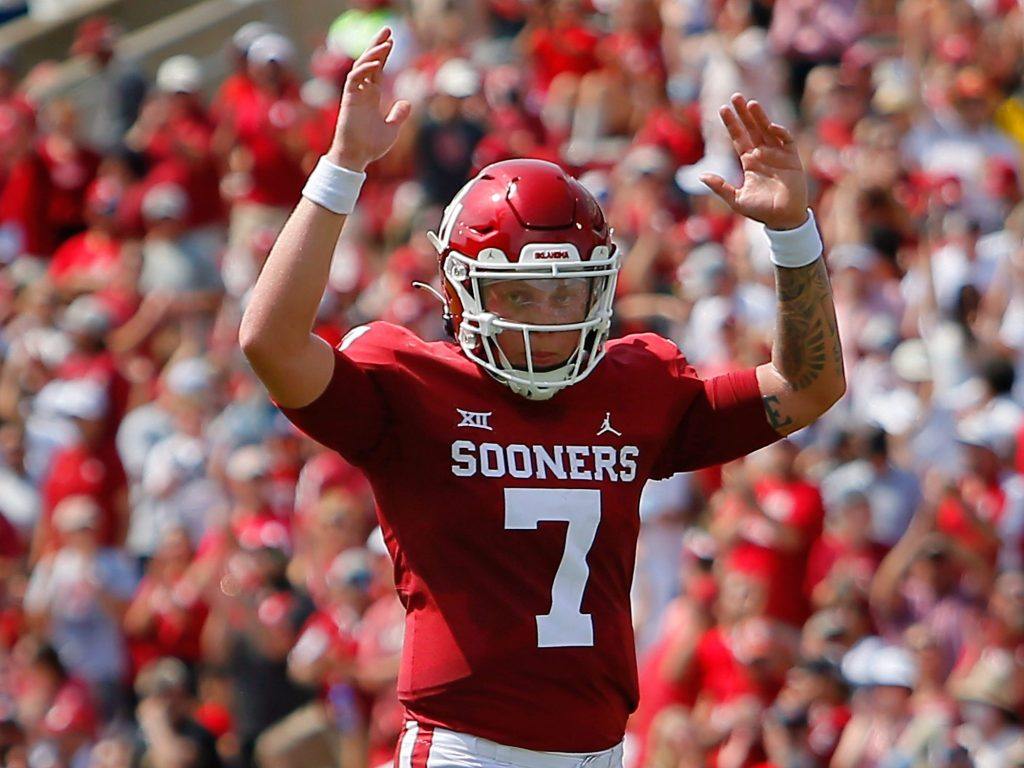 This week, it may pay to pay for quarterbacks in college football DFS. Some of the top offenses, led by high-octane QBs, should put plenty of points on the scoreboard, and the players should accordingly score high tallies in DFS.
Quarterbacks
CJ Stroud, Ohio State ($10,000 on DraftKings, $11,000 on FanDuel) – The Buckeyes' deplorable defense will benefit the team's offense, which must score early and often to ensure a win. To wit, Stroud's numbers last week in the loss to Oregon: 35-for-53 passing for 484 yards and three TDs. Ohio State has the highest projected points total on the DFS slate this week at 43 points versus Tulsa, so expect big fantasy numbers again in Week 3.
Spencer Rattler, Oklahoma ($9,500 on DK, $10,800 on FD) – The next-highest projected points total on the board on Saturday? Oklahoma, at 42. If that holds to form, the sensational Heisman candidate should play a large role in the offensive production. He threw for five touchdowns in the 76-0 rout of Western Carolina last week.
Running backs
Will Shipley, Clemson ($5,300 on DK, $6,100 on FD) – To pay up at QB, was must pay down at other positions. Fortunately, there's value to be found, including #1 for the Tigers. Shipley and Kobe Price jumped Lyn-J Dixon on the depth chart and will serve as co-starters this week against Georgia Tech. Shipley averaged 10 yards per rush over eight carries and scored twice against South Carolina State. That solid production may yield the most reps at the running back position for Clemson this week.
Eric Gray, Oklahoma ($5,200 on DK, $6,100 on FD) – There should be plenty of offense to go around for the Sooners this week and Gray is an intriguing option. While listed number one on the depth chart, he's part of a platoon with Kennedy Brooks ($5,600 on DK, $7,900 on FD). Both seem to get their fair share of touches, but I'll err on the side of Gray and the slight salary savings.
Wide receivers
Garret Wilson, Ohio State ($6,400 on DK, $8,800 on FD) – Chris Olave may get the attention (and most of the accolades), but Wilson has also been a focal point for Stroud, with at least 10 targets in both Buckeyes' games so far. He snagged eight passes for 117 yards and a TD against Oregon and should be a major factor again this week.
Mario Williams, Oklahoma ($4,100 on DK, $5,600 on FD) – The true freshman has quickly impressed in Norman, with 10 catches (on 12 targets) for 86 yards and two touchdowns in his first two games. He's averaging 15.5 DFS points per game on DraftKings and could see a breakout game against Nebraska this week. At that low salary, Williams is hard to pass up.