Shareef O'Neal, the son of NBA legend Shaquille "Shaq" O'Neal, signed a deal to join the NBA G League Ignite next season after a successful stint with the Los Angeles Lakers summer league squad.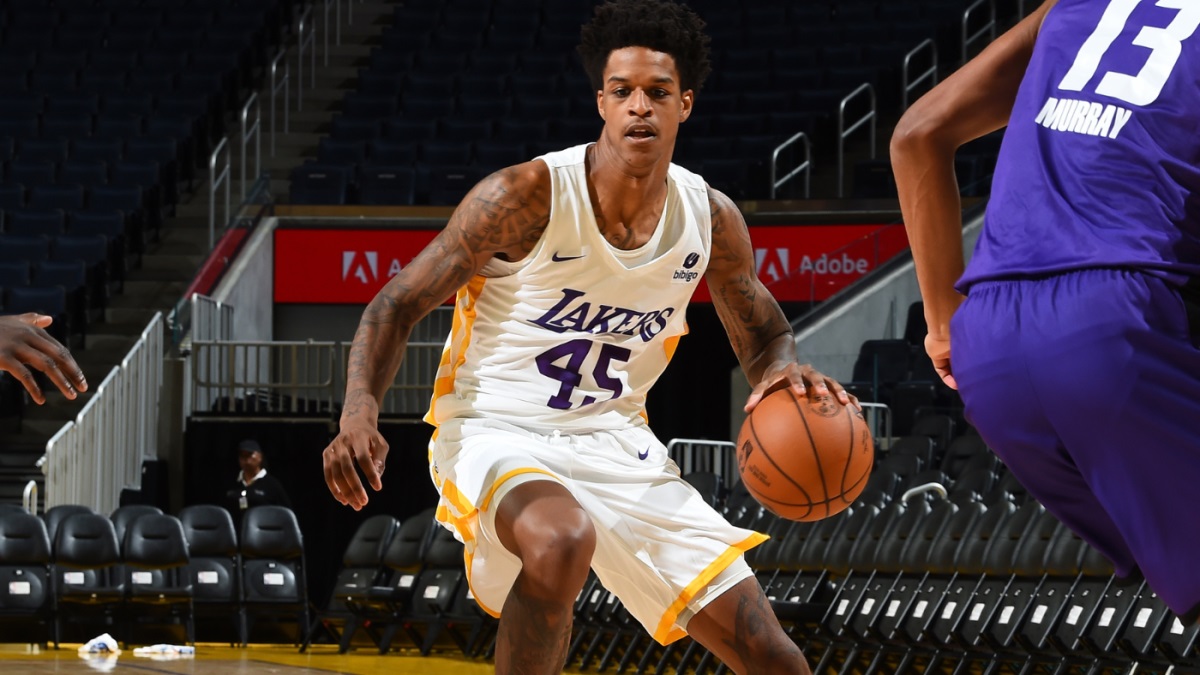 O'Neal played with the Lakers in the NBA 2K23 Summer League, impressing scouts from the Ignite, who offered him a six-figure contract.
O'Neal joins a batch of international players — including France's Sidy Cissoko and Matas Buzelis from Lithuania — on Ignite. Scoot Henderson, the second-ranked high school prospect in the nation, passed up the collegiate route and play his gap year in the G League with Ignite.
It's not easy being the child of a famous person. It's even more difficult when your father is a legit giant. Shaq was a superstar at LSU before ever reaching the NBA. Shaq won the 1993 Rookie of the Year with the Orlando Magic before winning four NBA titles — including three with the Los Angeles Lakers — and one with the Miami Heat. In 2000, Shaq won the NBA MVP.
Outside of pro hoops, Shaq is a larger-than-life character best known as a pitchman for major brands, an actor, a rapper, and a DJ. He's also a commentator and analyst for the NBA on TNT.
VEGAS LETS DO IT !! Thank you ignite ! https://t.co/u3rgxt9e7B

— Shareef O'Neal (@SSJreef) July 25, 2022
O'Neal: Crossroads > UCLA > LSU > Ignite
Shareef O'Neal hoped to follow in his father's large footsteps and play pro hoops. He's a few inches shorter than his dad at 6-foot-10, but excelled at Crossroads in Santa Monica, California. Notable former students at the swanky, celeb-infested high school popular with the children of celebrities include Kate Hudson and Gwyneth Paltrow. Charlie Hall, the son of actress Julia-Louise Dreyfus (Seinfeld, Veep) played hoops for Crossroads before heading to Northwestern as a walk-on.
The younger O'Neal earned a scholarship to UCLA, but didn't play his freshman year due to a heart condition. He underwent heart surgery and was declared a medical redshirt. He didn't get much playing time under Mick Cronin in his first season with UCLA, so he transferred. In just 13 games with the Bruins, O'Neal averaged just 2.2 points and 2.9 rebounds per game.
O'Neal headed to LSU, where Shaq played for three seasons, in search of more playing time. A foot injury limited O'Neal to 24 games over his two seasons with LSU. He logged less than 10 minutes of game time last season, averaging only 2.9 ppg off the bench.
He declared for the 2022 NBA Draft, but as expected, wasn't selected. He instead latched on with the Los Angeles Lakers in the NBA Summer League, where he was a teammate of Scottie Pippen, Jr. O'Neal parlayed his stint with the Summer League Lakers into a G League contract.
If O'Neal can't make things work in the G League, he could head overseas to play. For now, however, he's headed to Henderson, Nevada, where the Ignite recently relocated.