Sidy Cissoko – a 6-foot-7 swingman from France – is considered the third-best basketball prospect in Europe, and now, the 18-year-old has signed a one-year deal with Ignite from the NBA G League.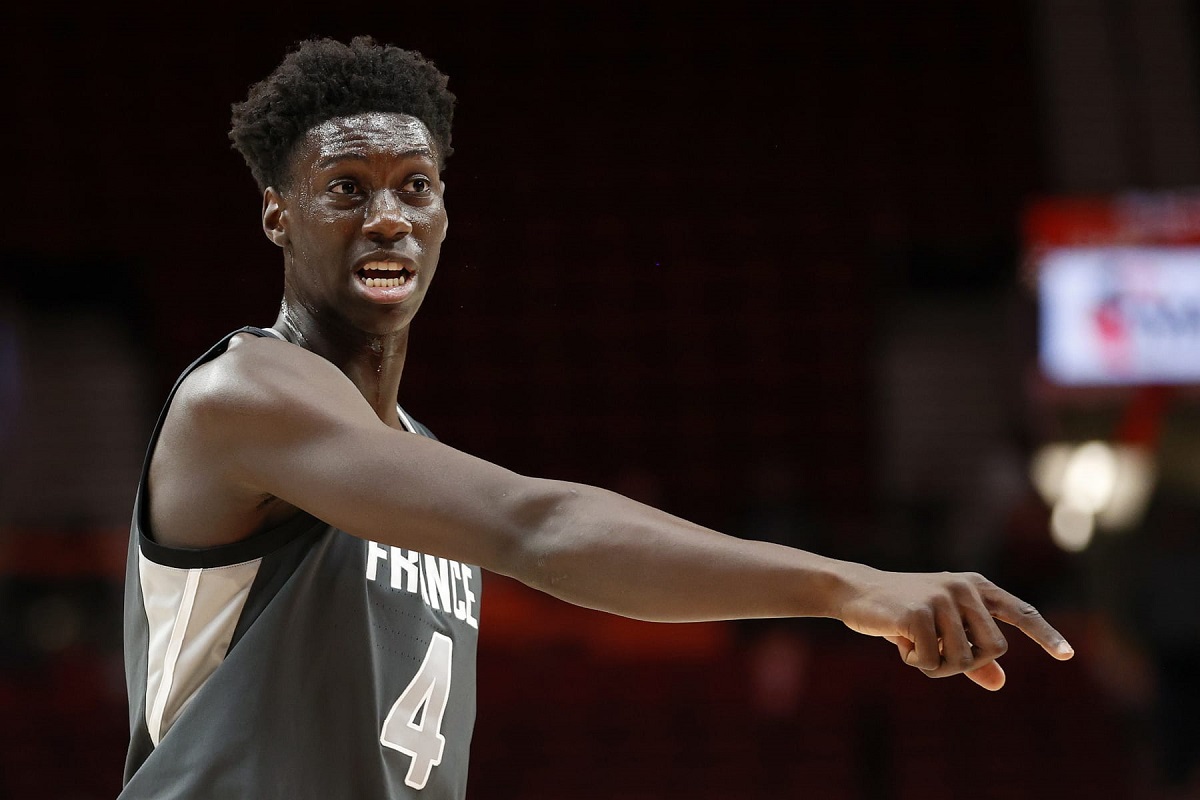 ESPN ranks Cissoko at #25 in future basketball prospects via its 2023 NBA Mock Draft, and one scout compared him to LA Lakers Hall of Famer James Worthy. Scouts projected Cissoko – who is fluent in four languages – as a late first-round pick.
Cissoko wants to mirror the success of Dyson Daniels, an Australian hoopster who played in the G League last season. Daniels vastly improved his draft stock to become the #8 pick in the 2022 NBA Draft by the New Orleans Pelicans.
"Dyson shows the ability of the G League to get international players drafted high," said Cissoko. "It was interesting to see how he was used on the court, as we play the same position, even though our games are different. He had a great season and improved a lot during his year with Ignite. Improvements and hard work are what I am looking for."
Cissoko played pro ball in Spain last season with Azpeitia. He's currently working out with the French national team before the NBA G League season begins in November.
Cissoko eyeing lottery
NBA scouts are super excited about France's Victor Wembanyama, who drew comparisons to Tim Duncan as the best big man prospect in a decade, maybe more. Several NBA teams will tank next season to secure Wembanyama in the 2023 NBA Draft because pundits think he's a "once in a generation player" who can turn around a franchise.
ESPN ranked Cissoko #3 in international prospects behind Wembanyama and Rayan Rupert. Rupert – a 6-foot-5 point guard – is another top French player who's currently playing with the New Zealand Breakers in the Australian Basketball League (NBL). ESPN ranked Rupert #22, just ahead of Cissoko.
"We explored several options with my agents and I was convinced G League Ignite was the best opportunity to achieve my goals," added Cissoko. "The ability of this program to maximize the potential of its players on and off the court convinced me. Even more, the tailor-made development program and opportunity to start my transition to the US game style, 3-point line and off-court life is a key asset. I felt during our conversations with the staff that I was a priority."
Ignite is a viable option for prospects who want to play their gap year in the NBA G League instead of heading overseas or playing college basketball. Ignite made an organizational decision to focus on international prospects this season.
Cissoko joins Scoot Henderson, Matas Buzelis, Leonard Miller, and Efe Abogidi at Ignite. Henderson — the #2 prospect in the country — from Marietta, Georgia shot down scholarship offers to blue-chip programs and signed with Ignite instead. Buzelis is a top prospect from Lithuania who has been playing high school ball in Kansas. Ignite added two big men prospects with Canada's Miller and Nigeria's Abogidi. Abogidi left Washington State via the transfer portal.