During Shohei Ohtani's historic 2021 season, a popular meme lampooned the fact that no matter what he and fellow superstar Mike Trout accomplished, the Los Angeles Angels just kept losing. On that note, Ohtani hit two home runs and knocked in eight runs on Tuesday night as the Angels lost 12-11 in extra innings to the Kansas City Royals.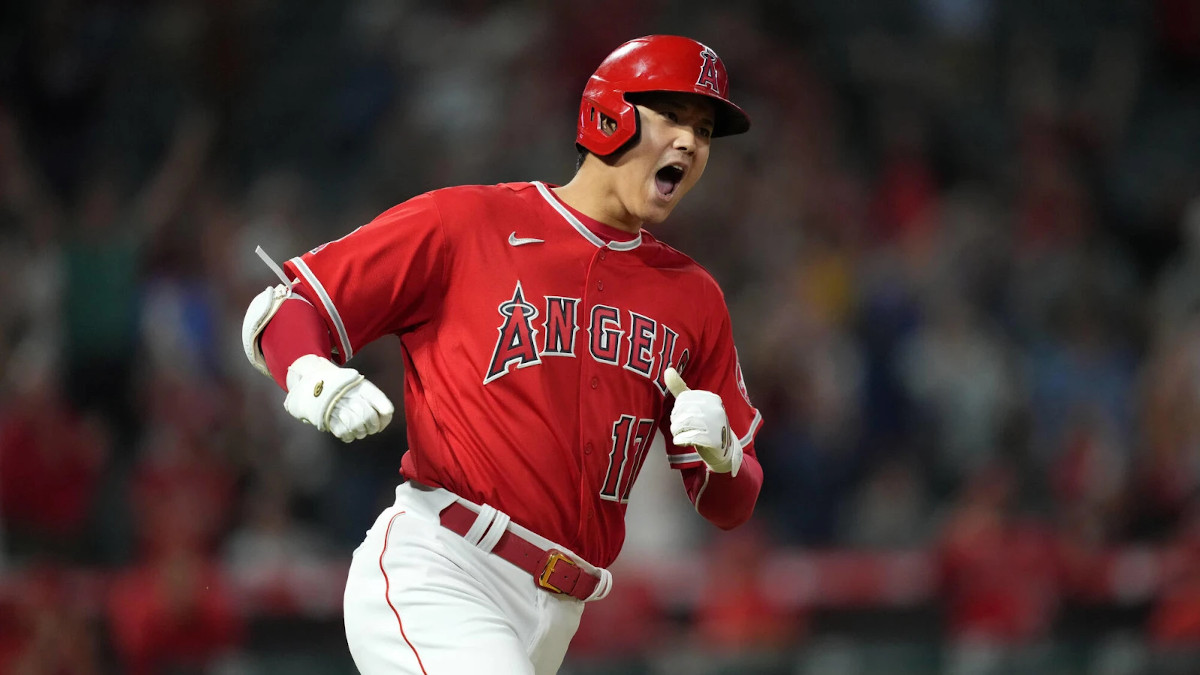 The loss dropped Los Angeles' record to 33-38, as a once-promising season continues to fall apart for the Angels.
Record-Setting night not enough for Angels
Ohtani hit two, three-run homers on Tuesday, including one that tied the game in the bottom of the ninth. His eight RBIs set a new record for a Japanese-born player in an MLB game. Yet a Whit Merrifield double sparked a two-run top of the 11th inning for the Royals, and while Ohtani got one back with a sacrifice fly in the bottom of the inning, Kansas City held on to win.
SHOHEI TIES IT IN THE 9TH!!! pic.twitter.com/bfJtuw8RAT

— MLB (@MLB) June 22, 2022
"This one stings," Angels interim manager Phil Nevin told reporters. "You feel like it's in your grasp a couple of times, and you worked hard to get back in it. We just never quite got the lead, but a lot of great performances. We swung the bats great in some tight spots."
Even the Royals had to acknowledge Ohtani's greatness after the game. Bobby Witt Jr., who enjoyed his first career two home-run game in the win, marveled at the Angels' star players in his postgame interview.
"That's one of the most fun games I've ever been a part of," Witt told reporters. "Every time Ohtani or Trout come up to the plate, you hold your breath a little bit out there. It's fun to watch them play, and hopefully, they don't do as much damage as they did against us."
Ohtani played down his heroics afterward, saying he could have done even more to help his team win.
"Obviously, the home run at-bats were good, but I feel like I could have done a better job on the two sac fly at-bats," Ohtani said via his interpreter. "The results could have been different if I came up with big hits there, so that is something I can improve upon."
Ohtani once again part of MVP race
Ohtani hasn't quite played to the standard of his 2021 MVP season, even after accounting for the reduced offensive output across the league this year. He's hitting .260 with 15 homers and 45 RBIs over his first 68 games. His .820 OPS is down from his outstanding .965 from last year, though he still boasts a 132 OPS+, showing he's playing well above-average at the plate.
On the mound, Ohtani is 5-4 with a 3.28 ERA over 60.1 innings, while striking out 77 batters. Those numbers are also similar to his 2021 campaign, though less impressive given the 2022 environment.
every time I see an Angels highlight it's like "Mike Trout hit three homes runs and raised his average to .528 while Shohei Ohtani did something that hasn't been done since 'Tungsten Arm' O'Doyle of the 1921 Akron Groomsmen, as the Tigers defeated the Angels 8-3"

— ℳatt (@matttomic) May 18, 2021
Nonetheless, Ohtani is still a star as both a pitcher and a hitter. FanDuel Sportsbook rates him as the second choice to win the American League MVP this year at +450 odds, trailing only Yankees slugger Aaron Judge (+105). Trout (+550) slots in right behind Ohtani in that race.
Despite having two of the top three players in the American League, the Angels are an increasingly unlikely playoff team. Los Angeles is a +2000 pick to win the AL West, and FanGraphs gives the Angels just a 13.3% chance of reaching the postseason.