Mike Trout and Shohei Ohtani came into the 2022 season as favorites to win the AL MVP award, alongside familiar foes like Vladimir Guerrero Jr. and Aaron Judge. As it turns out, they might face competition from an unexpected contender on their own team: Taylor Ward.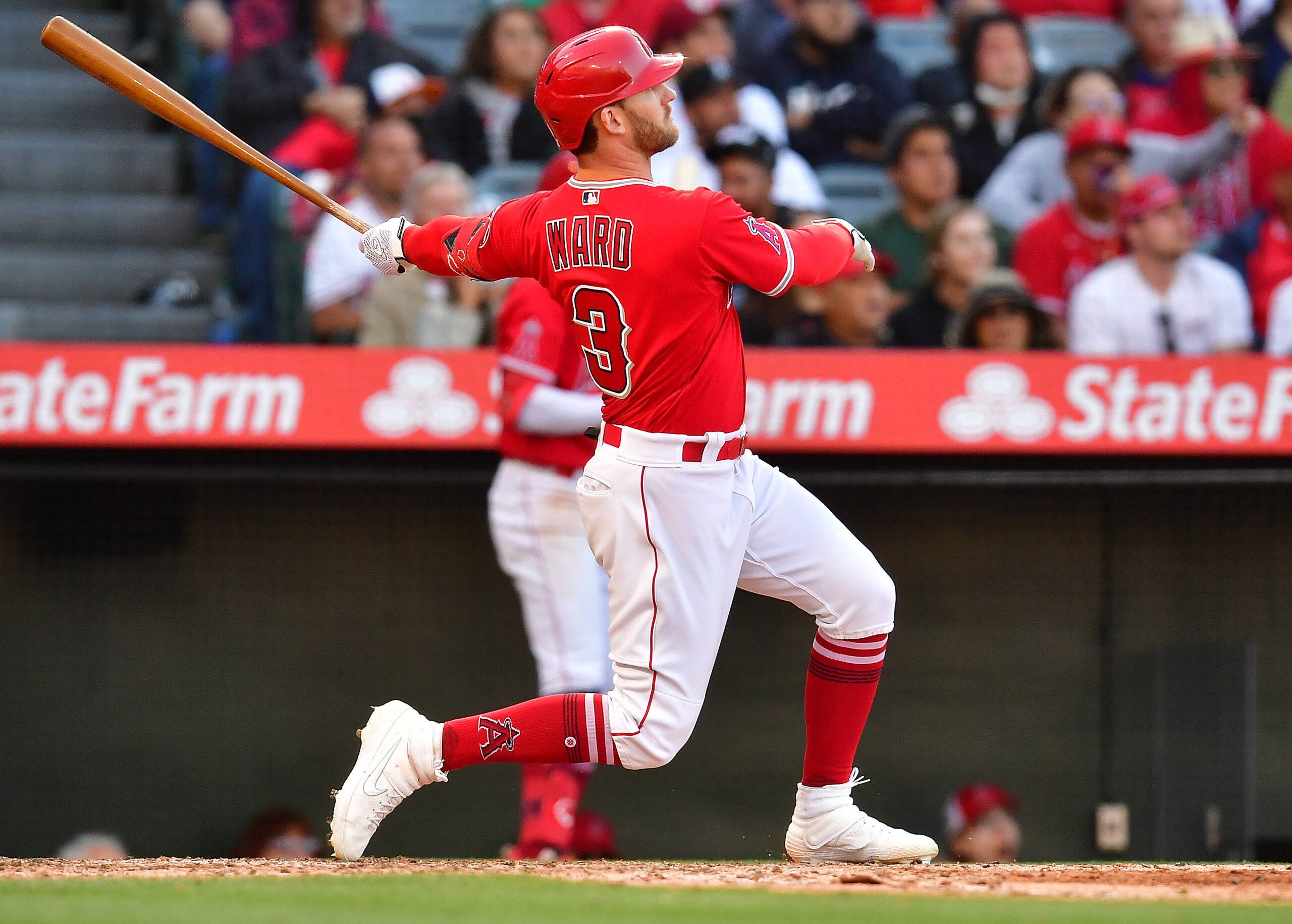 Ward may not rank near the top of the AL MVP race just yet, but through nearly a quarter season, he's putting up numbers that rival those of his more famous Los Angeles Angels teammates.
Ward yet to earn serious MVP consideration
FanDuel Sportsbook isn't yet regarding Ward as a likely MVP candidate. He appears far down the list of candidates at +7000 odds, far beyond his two-way teammate Ohtani (+220) and three-time MVP Trout (+500).
Those numbers understate just how good Ward has been this season, however. In 26 games, the 28-year-old outfielder has hit .385 with a staggering 1.247 OPS. He leads the majors in both of those categories, as well as in on-base percentage (.500) and slugging percentage (.747). He's slugged eight homers and knocked in 22 runs while scoring 24 himself.
In other words, if Ward had ever hit anywhere near this well in previous seasons – and if he hadn't missed time early in the season due to hamstring tightness and a strained left groin – he might be leading the AL MVP race right now.
"I'm really enjoying watching this because you don't see this very often," Angels manager Joe Maddon told reporters after Ward went three-for-three with two walks and drove in five runs in a 9-1 win over the A's on Saturday. "I know he's getting due recognition right now, but it's kind of extraordinary what he's doing right now."
Ohtani remains the MVP favorite, as he's improved at the plate in recent weeks while putting up a 2.78 ERA on the mound. Meanwhile, Trout is playing as usual, hitting .312 with nine homers and a 1.092 OPS himself.
Angels poised to make postseason run
Ward's emergence as another offensive weapon has eased the pressure on those two stars a bit, and has played a big role in the Angels' hot start. Los Angeles is 24-13 heading into Monday's action, and sits in a virtual tie for first place in the AL West with the Houston Astros.
---
AL MVP Odds – Los Angeles Angels Players (via FanDuel Sportsbook)
Shohei Ohtani: +220
Mike Trout: +500
Taylor Ward: +7000
Anthony Rendon: +13000
Jared Walsh: +25000
---
The Angels rate as a +200 pick to beat the Astros (-210) for the divisional crown, but they don't need to win the AL West to make the playoffs. With three wild-card spots up for grabs, Los Angeles appears well on its way to making the postseason, meaning fans might finally get to see Trout and Ohtani compete in the fall.
Those same fans will have to watch out for Ward, too. Not only is he putting up MVP-caliber numbers, but his confidence is rising every single day.
"I feel like there's no pitcher out there that can get me out," Ward told reporters. "Of course, it's not the way it is. The game can quickly humble you tomorrow. So kind of turn the page and lock it back in."